One chutney and so many uses. Hare Dhaniya ki Chutney needs no introduction. We all made it so frequently that it's always in our kitchen or in our refrigerator. Those who don't know how to make that perfect dhaniya chutney, this post is for them.
Coriander chutney goes very well with endless recipes, be it Dhokla, dabeli, chat, Bhel-Puri, pakoras, Sandwiches.. and the list goes on and on.
You can make this chutney in advance and keep it in refrigerator in an air tight container without adding salt and whenever you need, take out a portion of it and just add salt to it.
A little trick which my mom taught me is to add Bikaneri Bhujiya to the coriander leaves while grinding, it will help in thickening the chutney and will give a texture to it 😉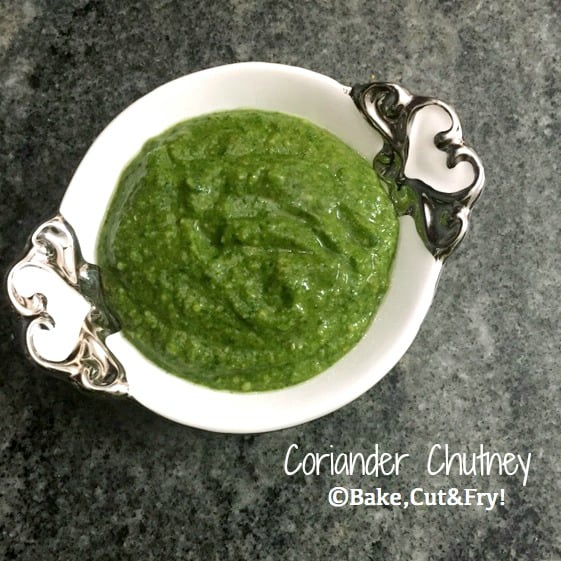 1. Wash coriander leaves under tap water. Remove all the dirt and mud (if any).

2. In a mixer pot or blender pot, take coriander leaves add cumin seeds, grated ginger, green chilies, bikaneri bhujiya.

3. Grind all the ingredients with a little water. Grind it to make a smooth paste or a chutney like consistency.

4. Add salt and lemon juice according to your taste.

5. Voila!! Your coriander chutney is ready.

Enjoy it with your meal or you can serve it as a dip.
Happy Cooking!