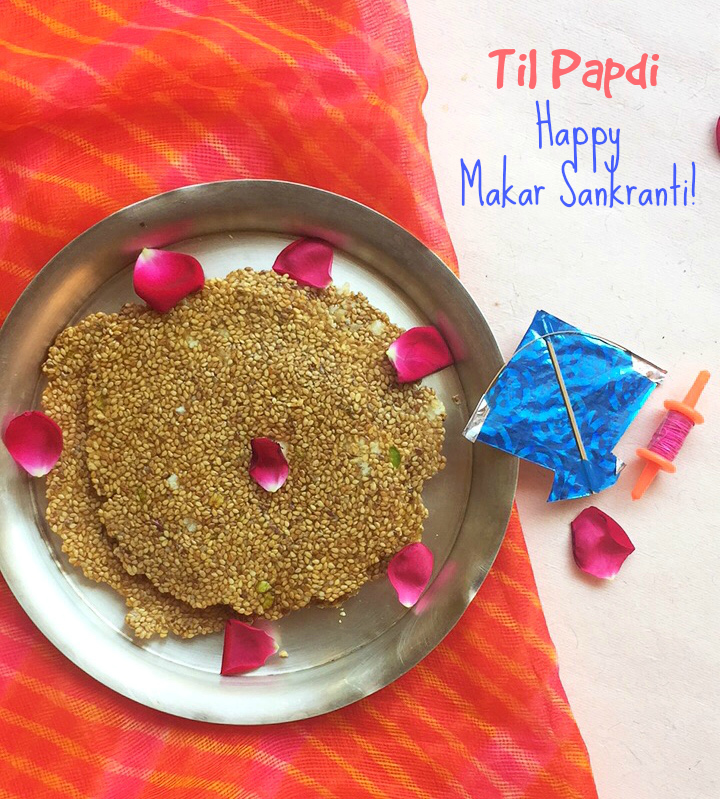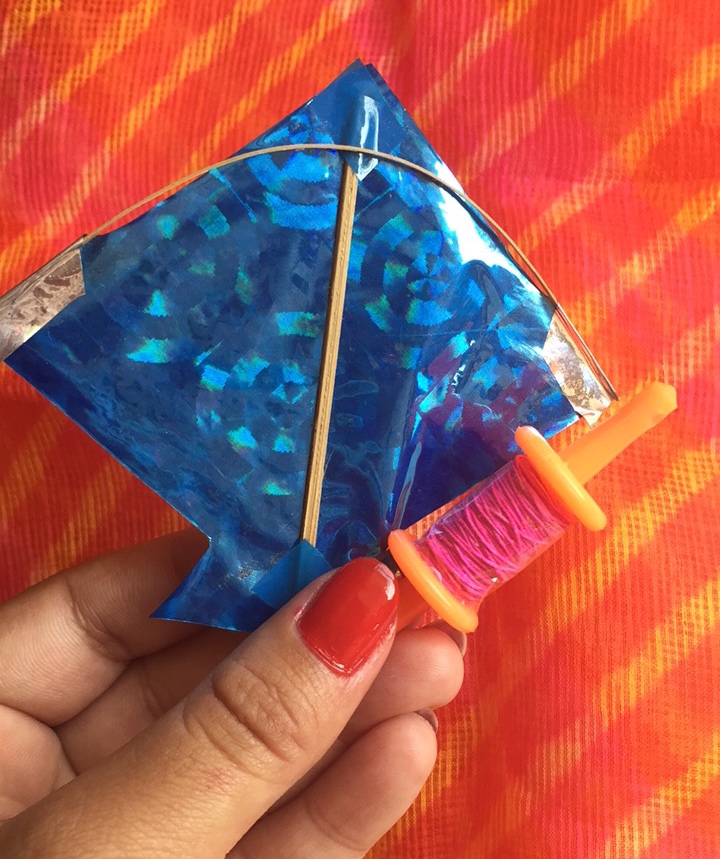 Makar Sankranti is one Indian festival that is celebrated across the country – with different names but with a common purpose. The harvest festival is observed to thank nature for its abundant resources and good produce. The word 'Sankranti' signifies the movement of the sun from one zodiac sign to another. Thus, the name of the festival literally means the movement of the sun into Capricorn.
Of  Til Papdi and Pongal. Of Beautiful skies, colorful kites, and fond memories, Makar Sankranti is celebrated with joy and happiness.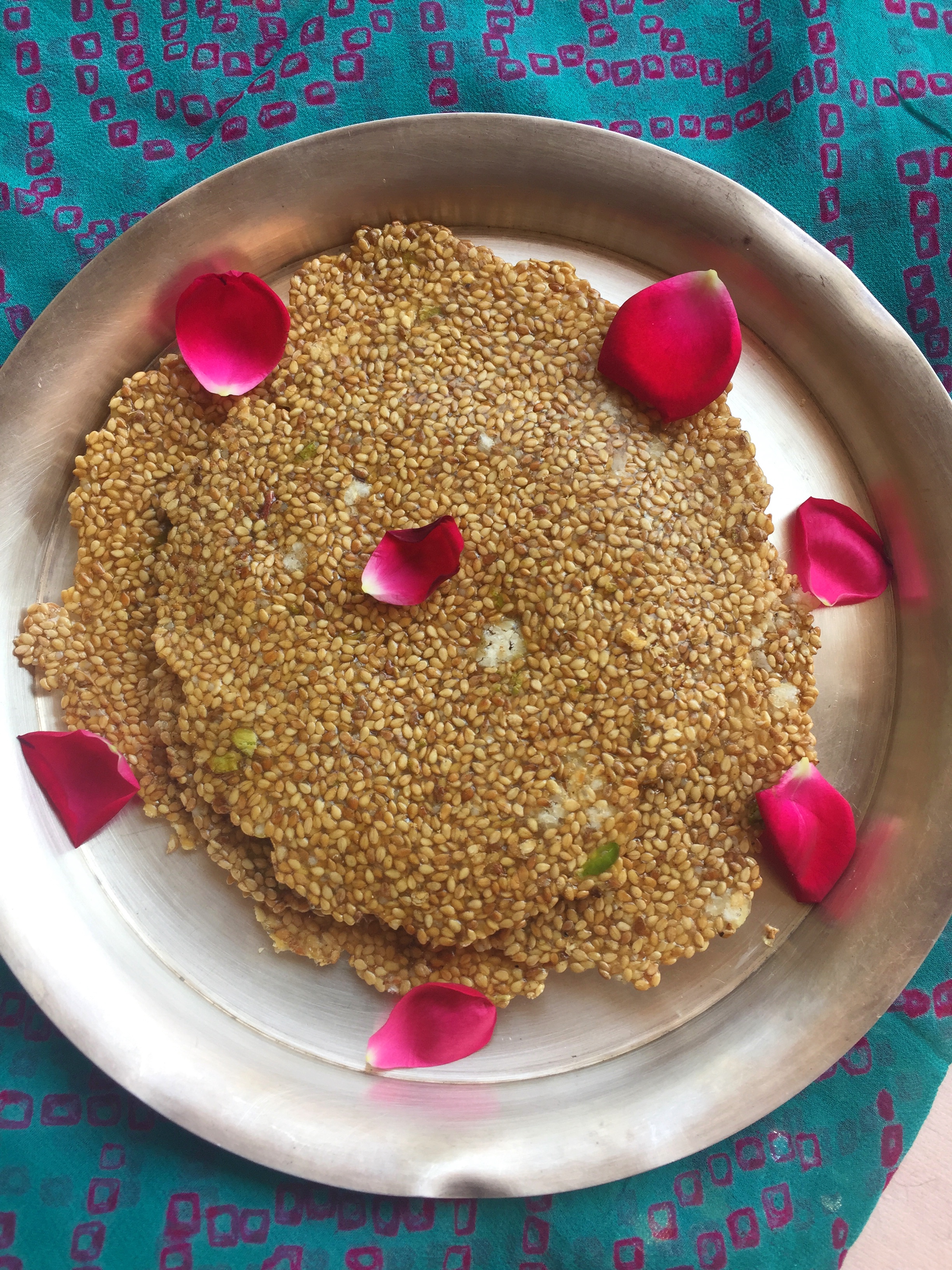 Til Papdi is one Indian mithai that is specially made on Makar Sankranti. Til or sesame seeds is dry roasted and then added to caramelized sugar or jaggery, then you can make Til Laddoo or Til Papdi. This is one recipe which I have learned from my Mom. Sharing a simple yet easy recipe to try on.
Wishing you all lots of happiness and success this 2017. Let's get started.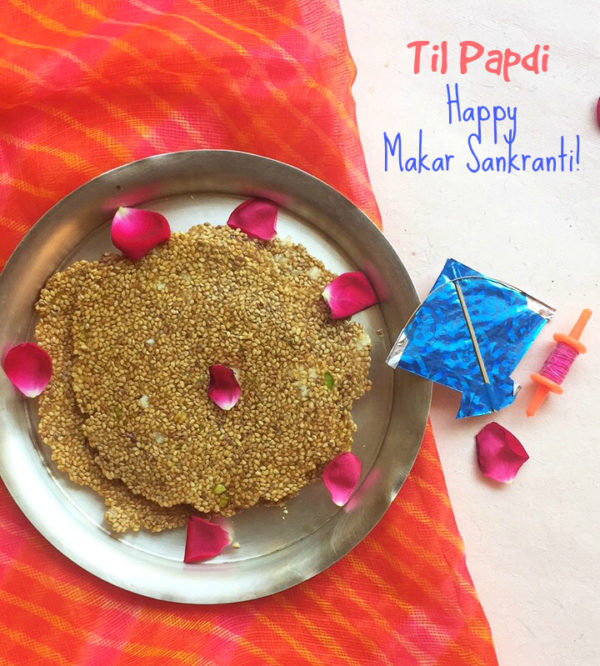 | | |
| --- | --- |
| | |
10-15 days before, wash Til in clean water. Remove all the excess water and spread Til on a clean dry cloth. Place this under Sun so that all excess water gets dried up. The idea is to use clean Til. If you get clean ones, no need to wash it.

Once Til is all clean and dried. Dry roast Til in a kadhai on low flame for 2-3 minutes. Keep stirring in between. We want Til to get roasted and it will start popping. The idea is, it should not taste raw. Keep it aside.

Heat a non stick Kadhai. Add sugar in it. Let the sugar melt down. Keep stirring, we want a caramelized, beautiful golden brown color in it. Add ghee at this time.

Add til to the sugar mixture and fold it so that Til gets covered in caramelized sugar.

Meanwhile grease the kitchen platform or the surface where we will roll the Papdi. Also grease the rolling pin, since we will roll the Til Papdi.

Place a tava or jaali under the Kadhai and let it be on sim flame. Meanwhile take 1 teaspoon of Til sugar mixture on the flat greased surface. Immediately make round balls using your hands (be careful since it will be hot), instantly use rolling pin and roll the til mixture and make thin Til Papdi.

Repeat the same process with all the mixture. We have kept the kadhai on tava so that the heat is there and sugar won't get all dried up.

The main idea is to be quick, since sugar will starts getting hard and then it will be difficult to roll the Til.
With the same process, you can make Til Laddoos.
Also, you can make Til Chikki, that is thicker.