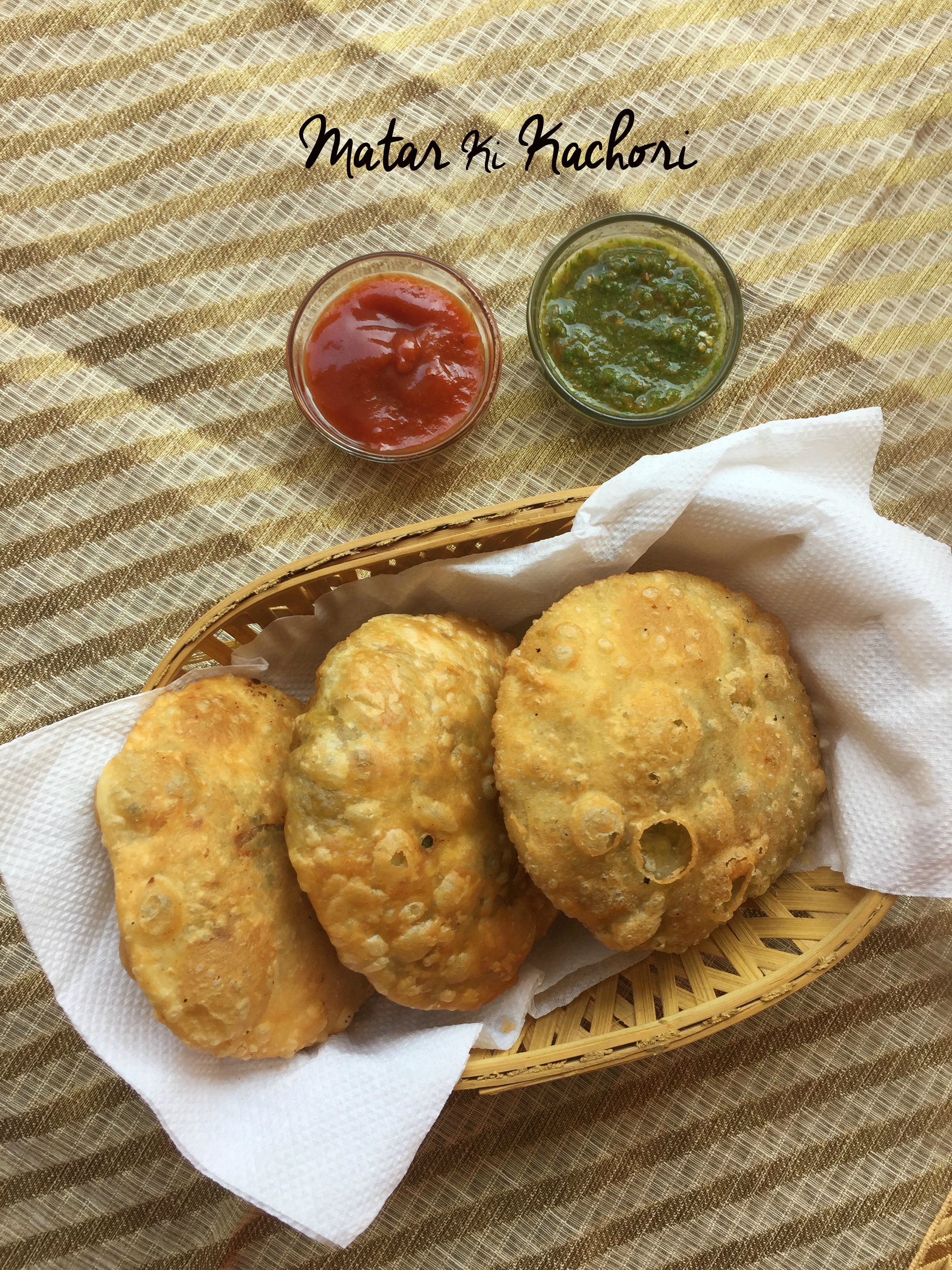 Khasta Matar Kachori, Dhaniye ki Chutney and a blissful warm Sunday afternoon, what else to ask in life? Matar Ki Kachori is a savory deep fried pastry with Chatpata Matar/Peas filling inside. If you live in India, you must be aware of the types of Kachoris we have.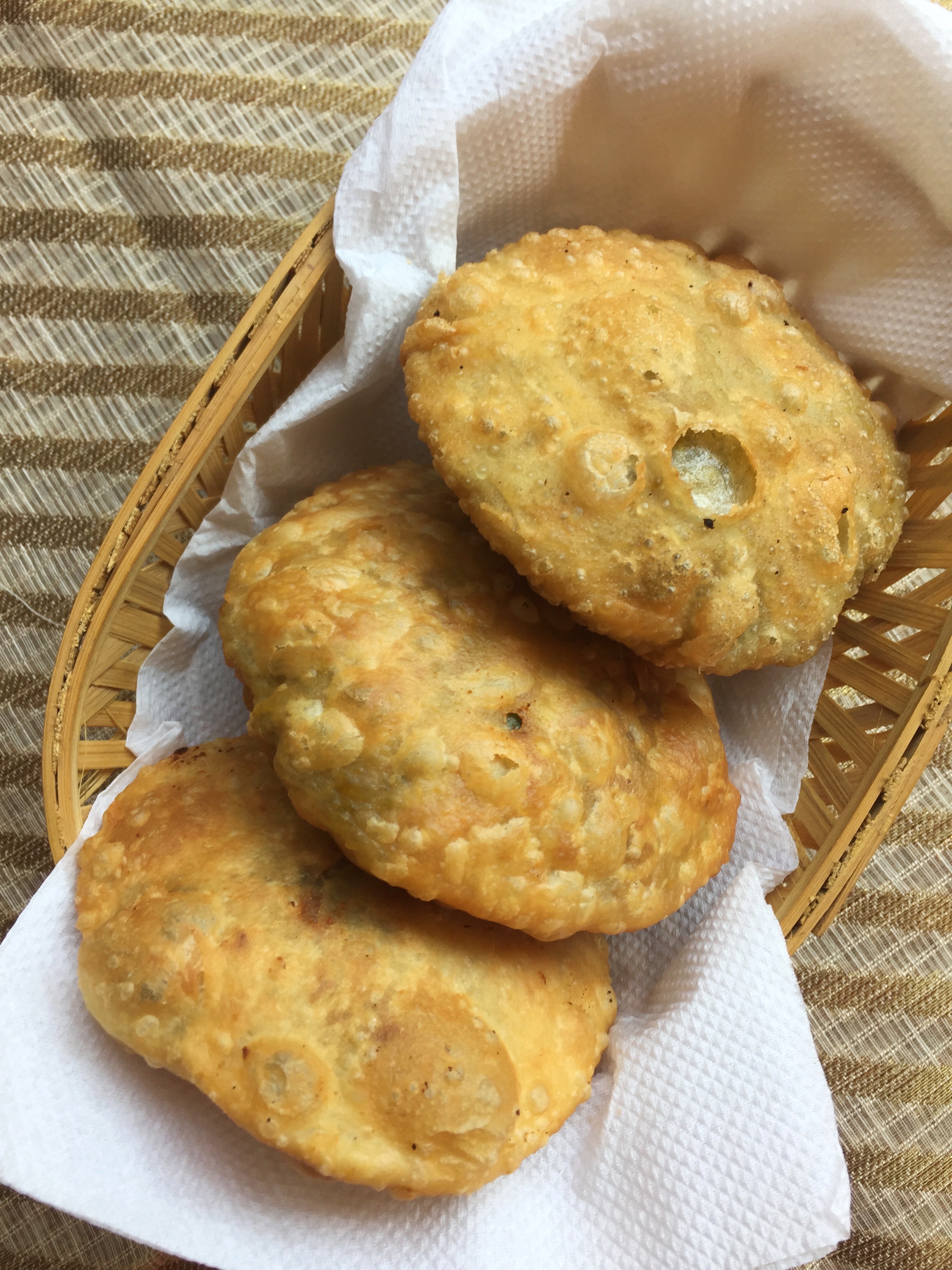 Since Winter is here, this recipe is perfect for Sunday Brunch. Spicy, full of flavors and perfect for a family get together. This is the recipe I have learned from Maa and this time I helped her in the entire process.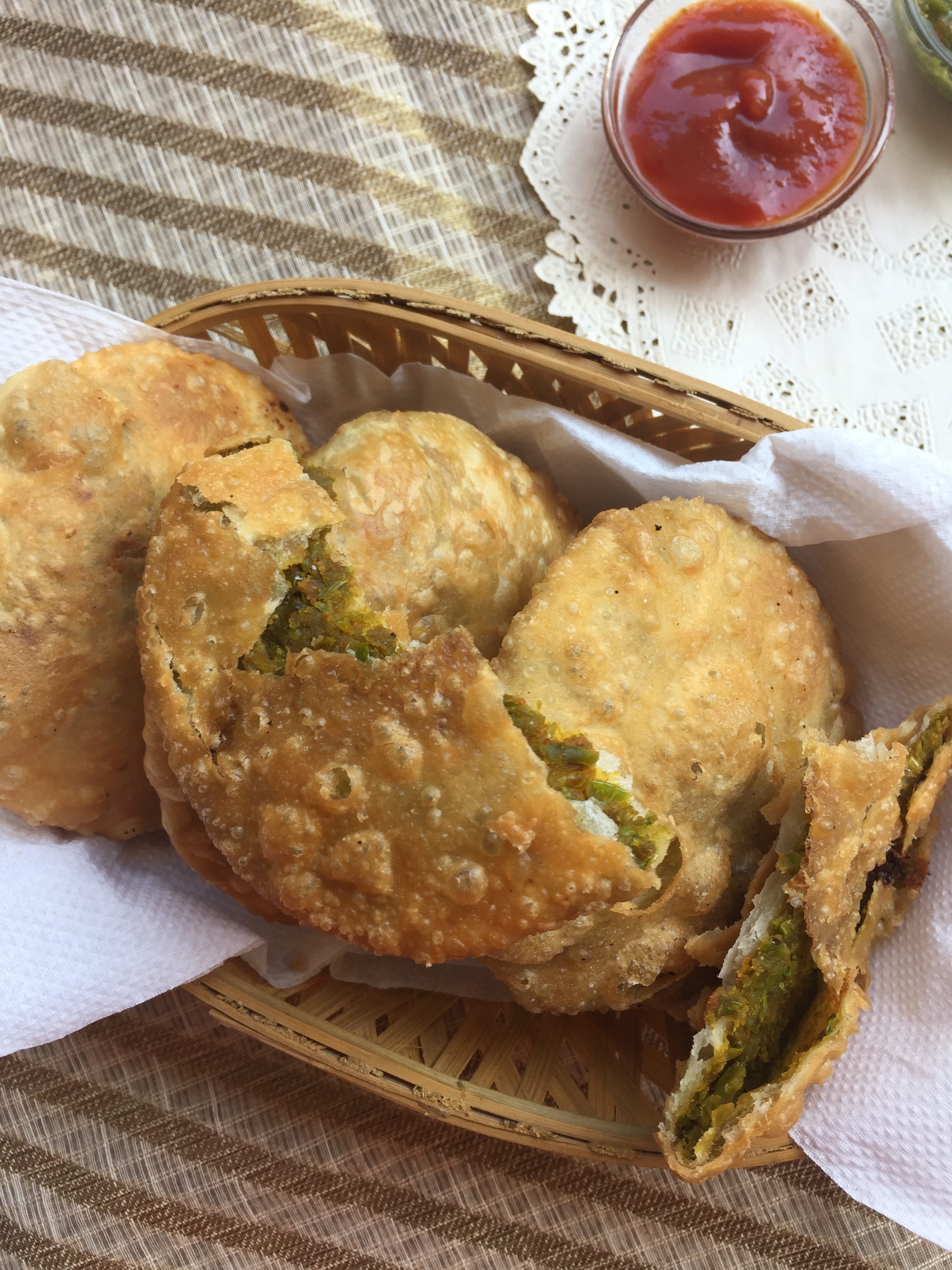 Let's get started.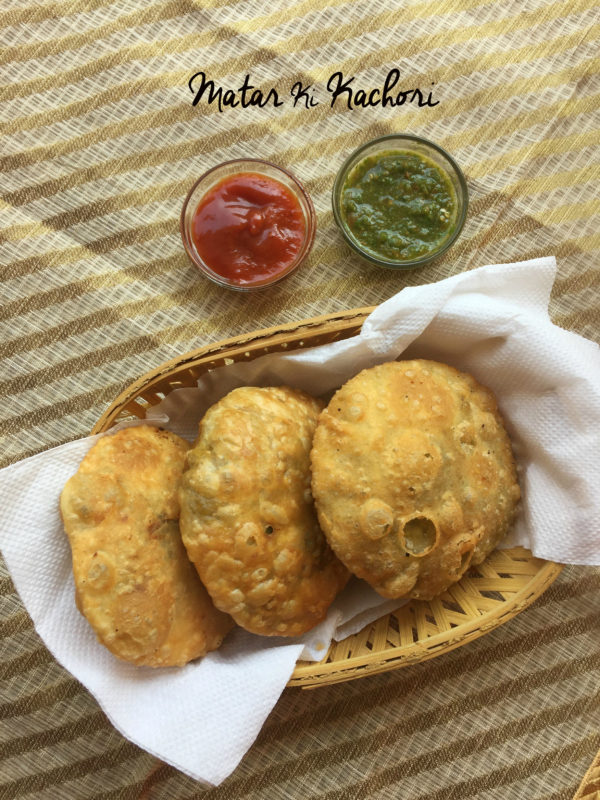 | | |
| --- | --- |
| | |
Firstly make the dough, so that it can rest for at least half an hour.

In a big mixing bowl take Maida, baking powder, salt, oil and make a nice dough with the help of water. Add water slowly so that you don't end up adding more water.

We want a medium tight dough. Cover the dough with some oil and let it rest for 30 minutes.
In a mixer blender jar, take fresh peas, green chilies, and ginger. Grind it well to make a course paste. The paste should not be very fine. Do not add water to make the paste. It should look like the one in the picture.

Heat oil in a kadhai, add sauf and hing. Here I have added 1/4 teaspoon and not a pinch. Hing gives a nice flavor to the Kachoris.

Add Matar paste and besan. Besan, we use is for the binding. I have added 4-5 tablespoons, you can adjust if the mixture is not coming together.

Add lal mirch, haldi, garam masala and salt. Taste the masala it should be spicy and chatpata. You can adjust it according to your taste. Masala will look like in the picture below.

Let the mixture cool down and then only we will fill into the maida dough. Also you can prepare this mixture a day before and keep into fridge.
Knead the dough which we have prepared half an hour before. Make small balls out of them.

Take one lemon size ball and gently press in the middle to make space for the filling.

Take small portion of matar masala and put into the round balls.

Gently press the corners of the dough and make a round ball having the filling inside. Insure there are no cracks.

Dust some maida and roll these balls into Kachoris. Make sure there are no cracks or ensure if the filling is not coming out.

You can make medium size Kachoris or you can decide the size as per your preference.

Heat oil in a kadhai. Fry these Kachoris till golden brown on both the sides. Always cook them in hot oil and low/ medium heat. Never fry them on high temperature.

Serve it with Coriander Chutney or Ketchup.
You can prepare matar masala a day before in case you are in a hurry the next morning. Make the masala, let it cool down and then keep in the refrigerator.
Always fry Kachoris on the low/medium heat.
Fry kachoris in batches of 2-3 depending on the size of your kadhai.