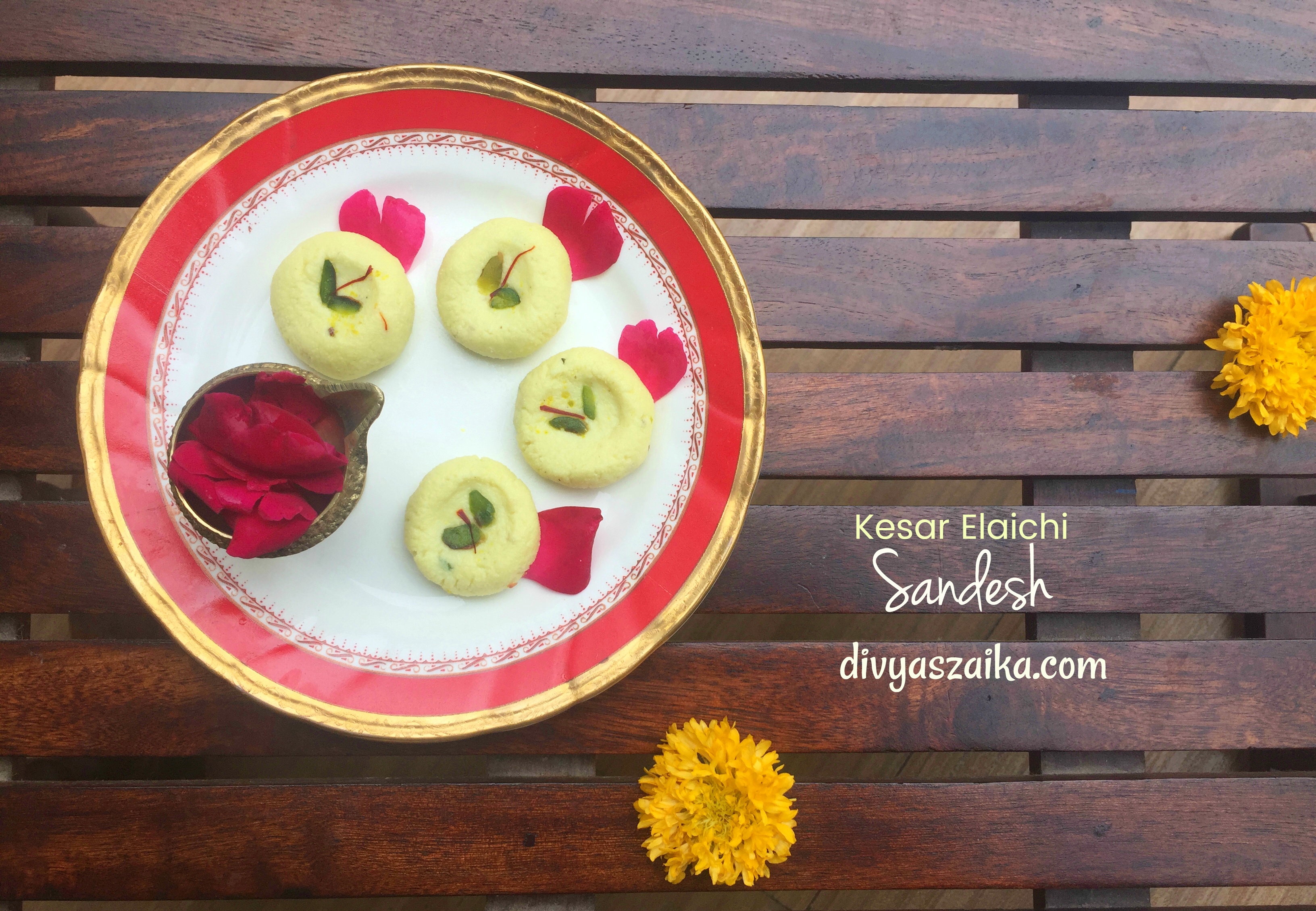 Sandesh is a delicious, melt-in-your-mouth Bengali Sweet Dish. It's basically a sweet dish/ mithai made from Paneer/cottage cheese, sugar and cardamom powder.
Once you get the basic right, you can work with so many variants. My personal favorite is Pineapple Sandesh, Mango Sandesh and the yummiest of all – Chocolate Sandesh. If you want to make the basic Sandesh recipe, you can check here.
This time I tried making it with Kesar and Elaichi ( Saffron & Cardamom) to enhance the flavour and give it a richer taste. You can make Kesar-Elaichi Sandesh on festivals or when guests are coming over.
I have posted a detailed recipe of How we can make Chenna at home. You can check it here.
Very easy to make and can be made in a jiffy.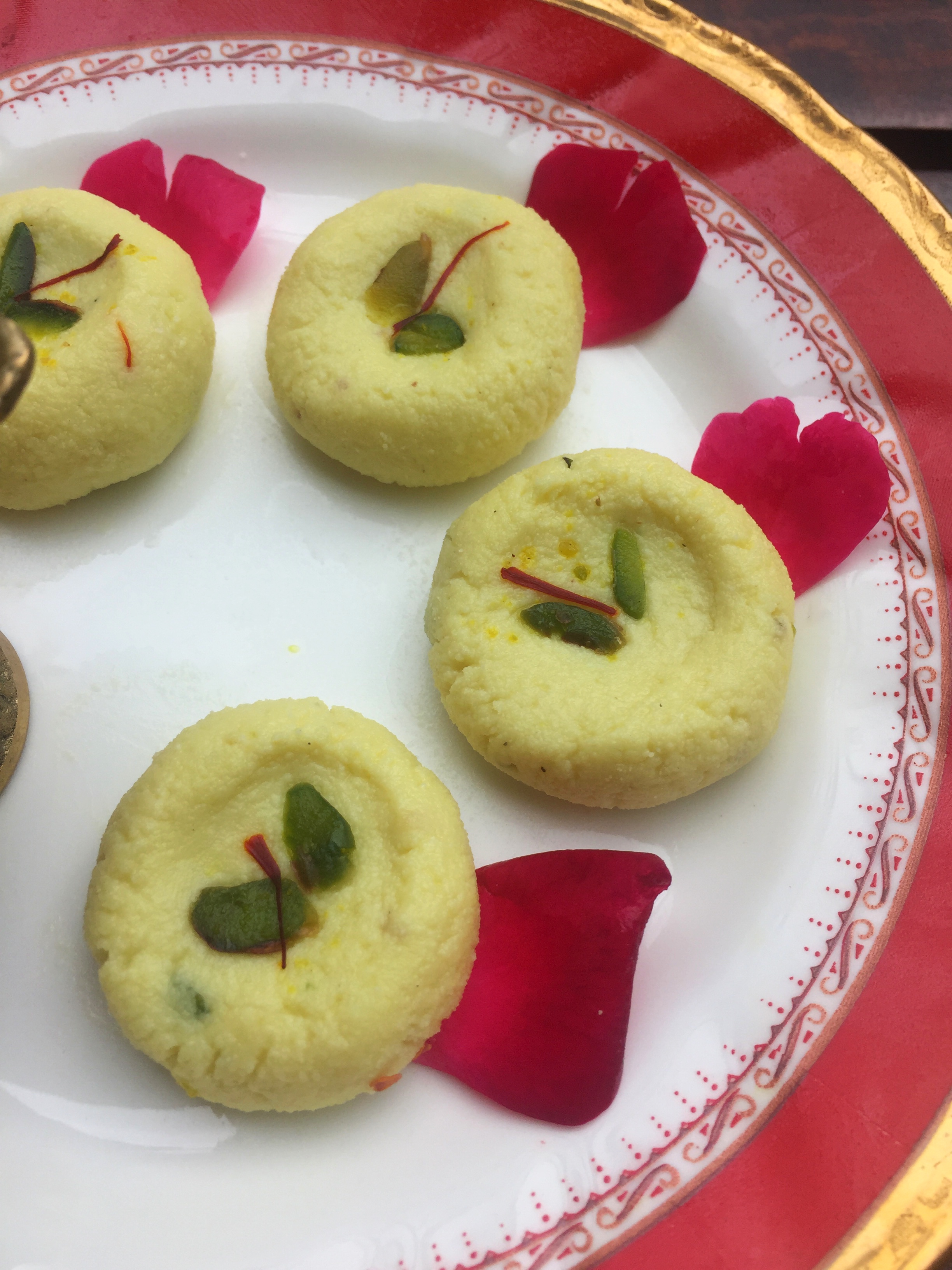 Let's get started.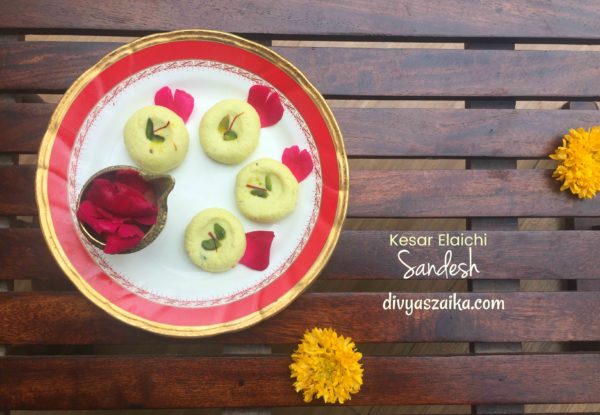 | | |
| --- | --- |
| | |
Take Milk in a pan or in a big vessel. Keep it on a low-medium flame and let it come to a boil.

Once a boil has come, switch off the flame. Now add a tablespoon of water just to reduce the hotness of milk. This is optional, as you can wait for few minutes. We don't want to add lemon juice instantly.

Squeeze out lemon juice in a katori.

Now add lemon juice to the boiled milk little by little. I have squeezed out one big lemon. You will see milk will start curdling. Sometimes it take 1-2 tablespoons of lemon juice to curdled up the milk or sometimes it takes more. You have to keep an eye as well it has started curdling up.

Now pour the curdled milk in the cheese cloth/muslin lined strainer or bowl.

Now wash it under tap water or wash it well, so that there is no smell of lemon is left.

Once washed, squeeze out all the water from the muslin cloth. We do not want any water in the cheena. If you want, you can put this cheena on a dense cloth, so that it soaks all the excess water.
In a big thali, take the paneer/cheena. Use your fingers/palm and knead it so that it becomes soft. It will take around 4-5 minutes.

Now add sugar and again with the help of your palm, mix everything till the sugar gets incorporated in the cheena. We want a soft/ smooth dough.

Add cardamon powder, saffron and dhoodh masala. Dhoodh masala is optional. I have added it to give it a yellow color.

Take a non stick kadhai or pan. Put the cheena dough and cook it on low flame for 2-3 minutes. By this, the mixture will get cooked up and the raw flavour of chenna will go away.

Take it out in thali and make small bowls. Press it in the middle using your thumb. Garnish it with Pistachios, saffron and rose petals.

Sandesh is ready. Happy Cooking!