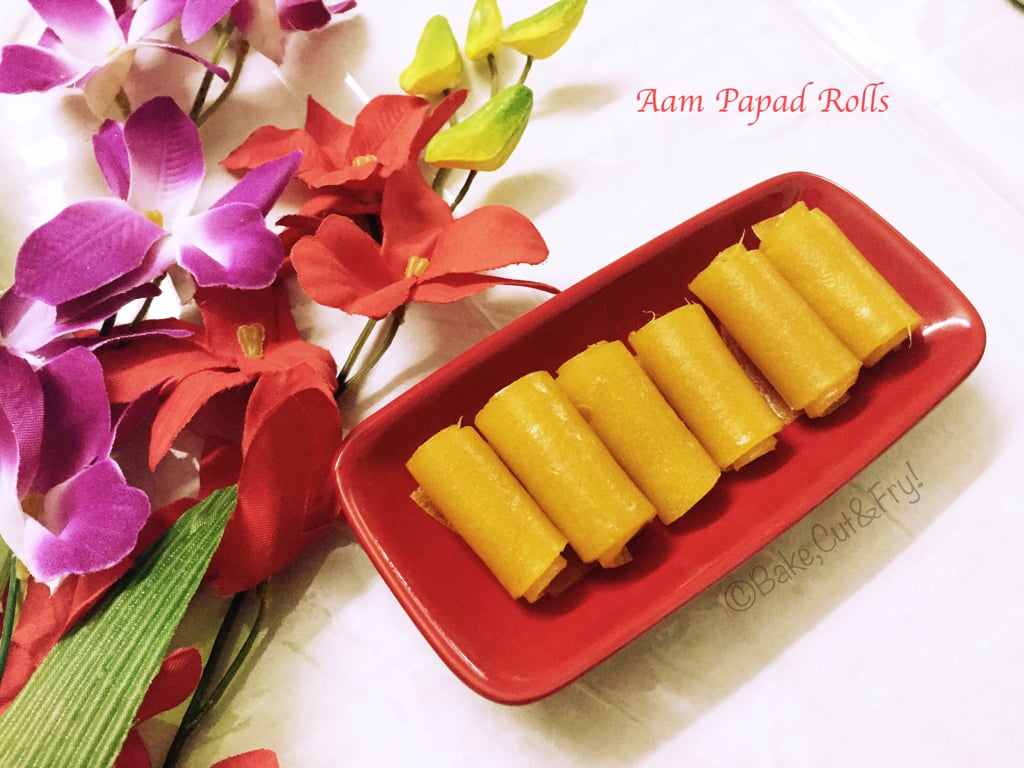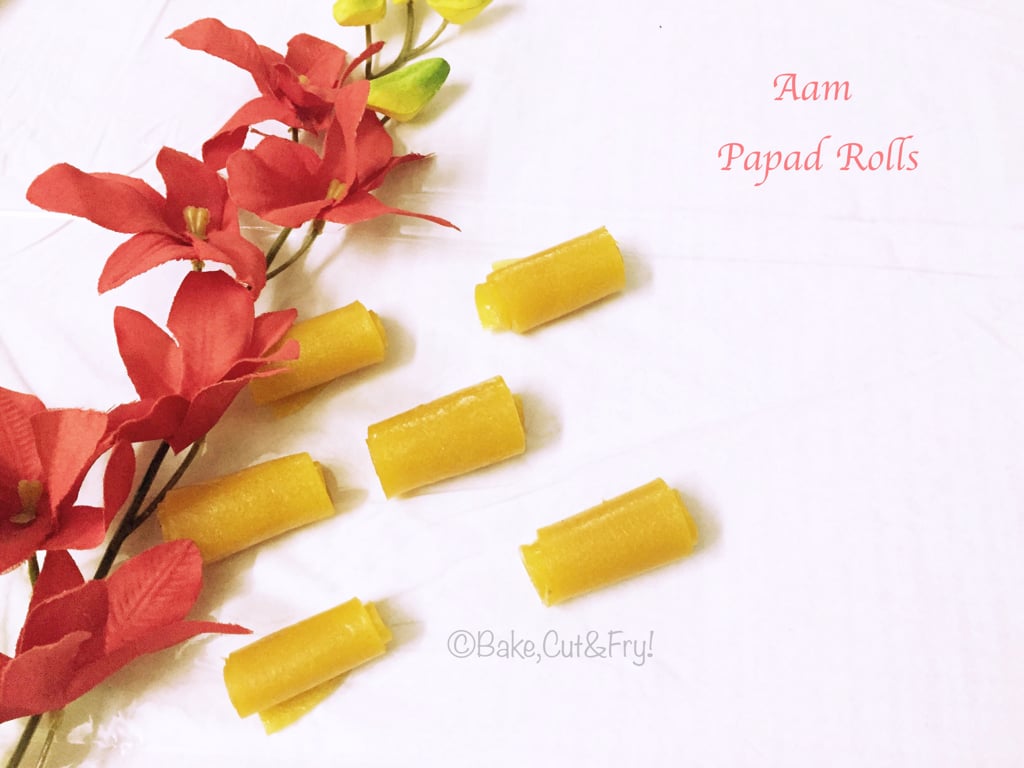 Who all love Aam Papad?
*Raises hand and screams Me-Me-Me*. I am sure you all have eaten aam-papad in your childhood days.
Aam-Papad is a traditional Indian preparation made out of Mango Pulp, Sugar and it is sun-dried. It might look difficult to make, but its absolutely easy and quick. You can make it with any mango of your choice. I have taken Benganafalli Aam also called Bainganfalli Aam.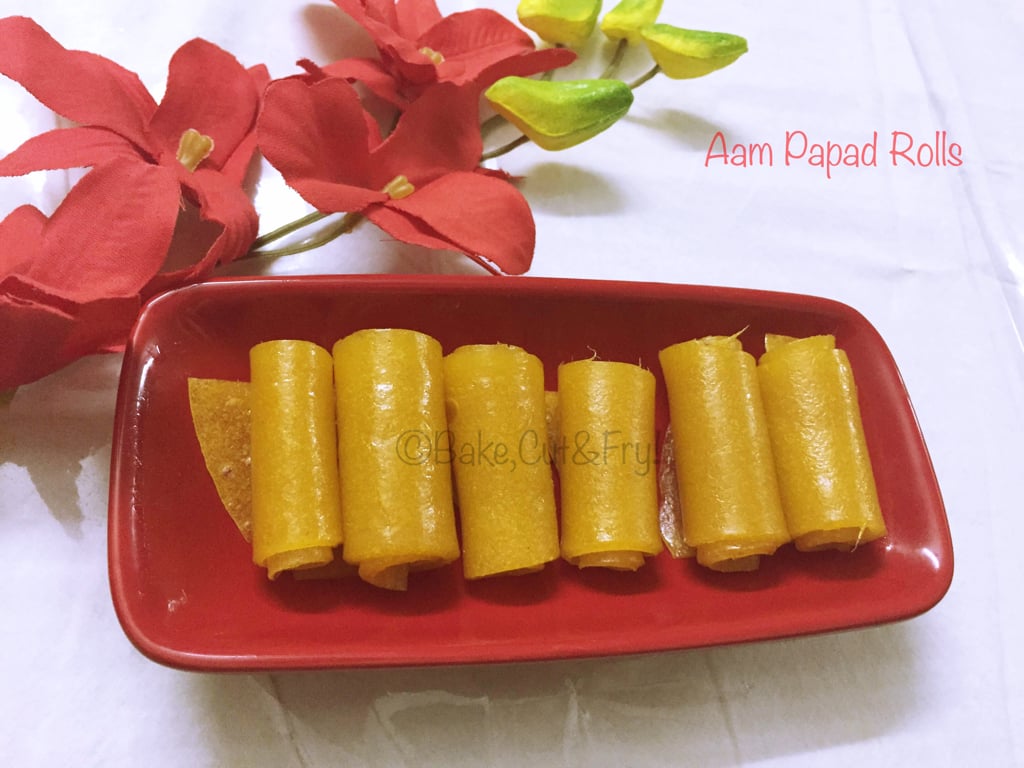 Lets get down to business 😉
Peel Mango, dice them and put into blender.

Add sugar and Blend it well to make a fine puree.

Sieve it so that the consistency is more fine.

Grease plastic trays or plates with little ghee. Pour and flat it out.

Let it sun dried for a day or two.

It will become transparent and more clear.

Cut into stripes and roll it out.

Tada! Yummy Aam Papad rolls are ready to go into your tummy!