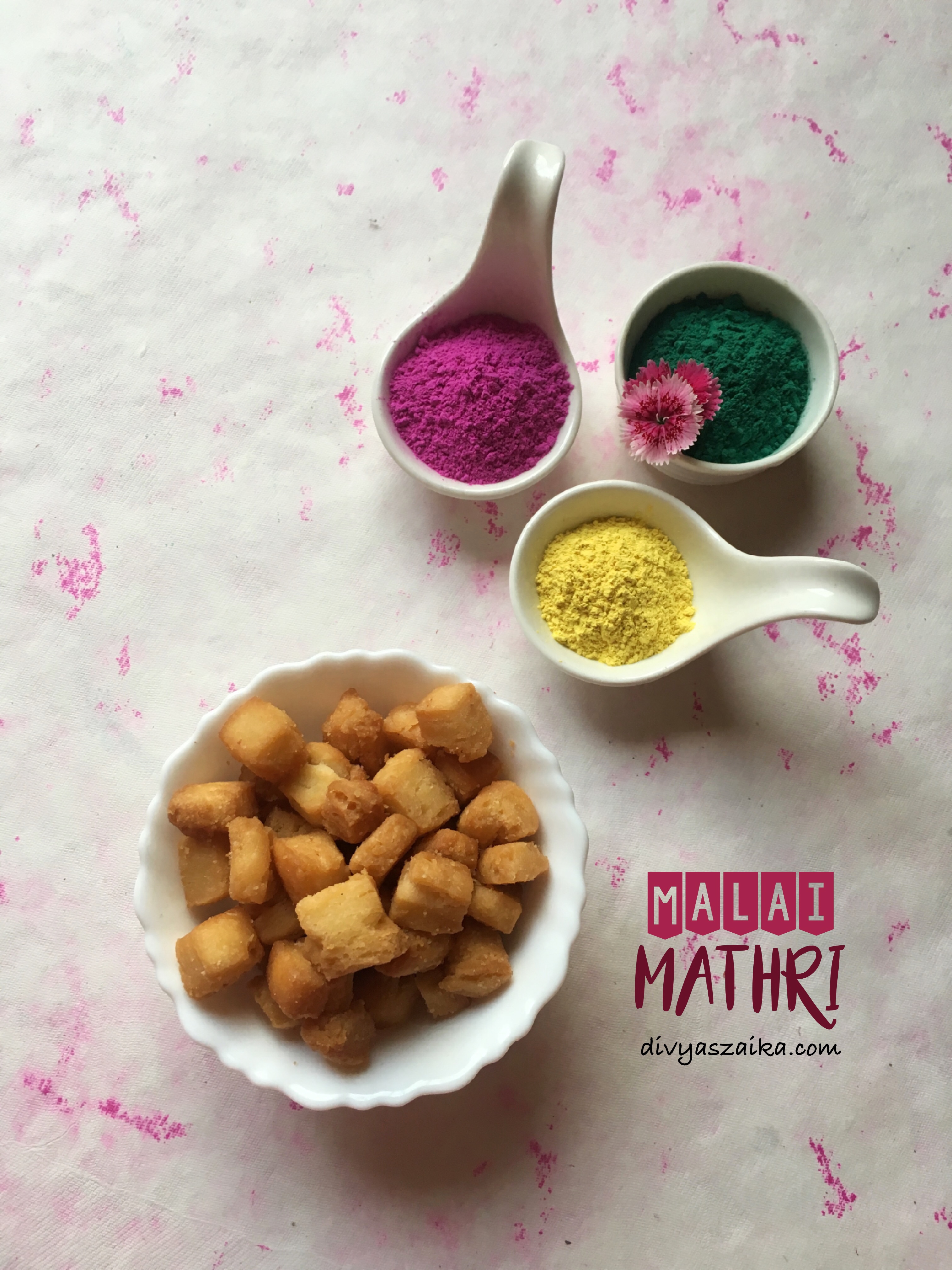 The festive season is about enjoying great food, good company, spending time with friends and family, and be happy. Holi is one festival which is full of vibrant colors, eating delicious gujiyas and how can we forget thandai? If you are someone who loves eating but not very fond of sweets, this recipe is for you.
Malai Mathri is an easy peasy recipe which I have learned from my Mother-in-law. Mathri is an Indian snack made of all-purpose flour and eaten as a tea time snack. It's basically shakkar paare, but instead of sugar she adds malai and a small quantity of sugar and the recipe does its magic. Trust me, these are not that sweet and you just can't stop eating. Oh, the best part about this recipe is you just require 3 ingredients and voila, it's ready. Malai Mathri can be eaten with a hot cup of tea or just like that.
Malai Mathri can be made and stored in an airtight container. Serve it to your guests and they will love it too.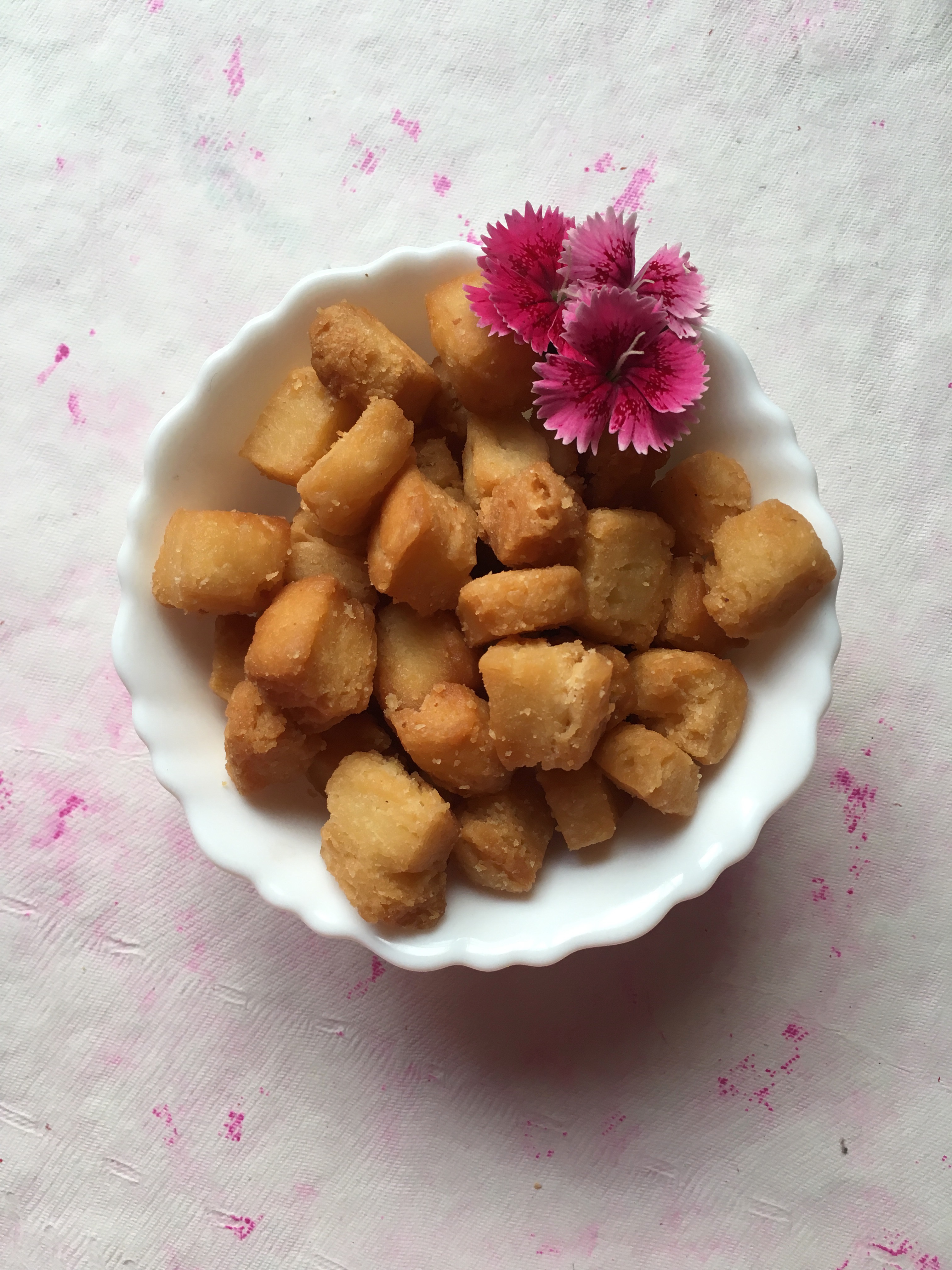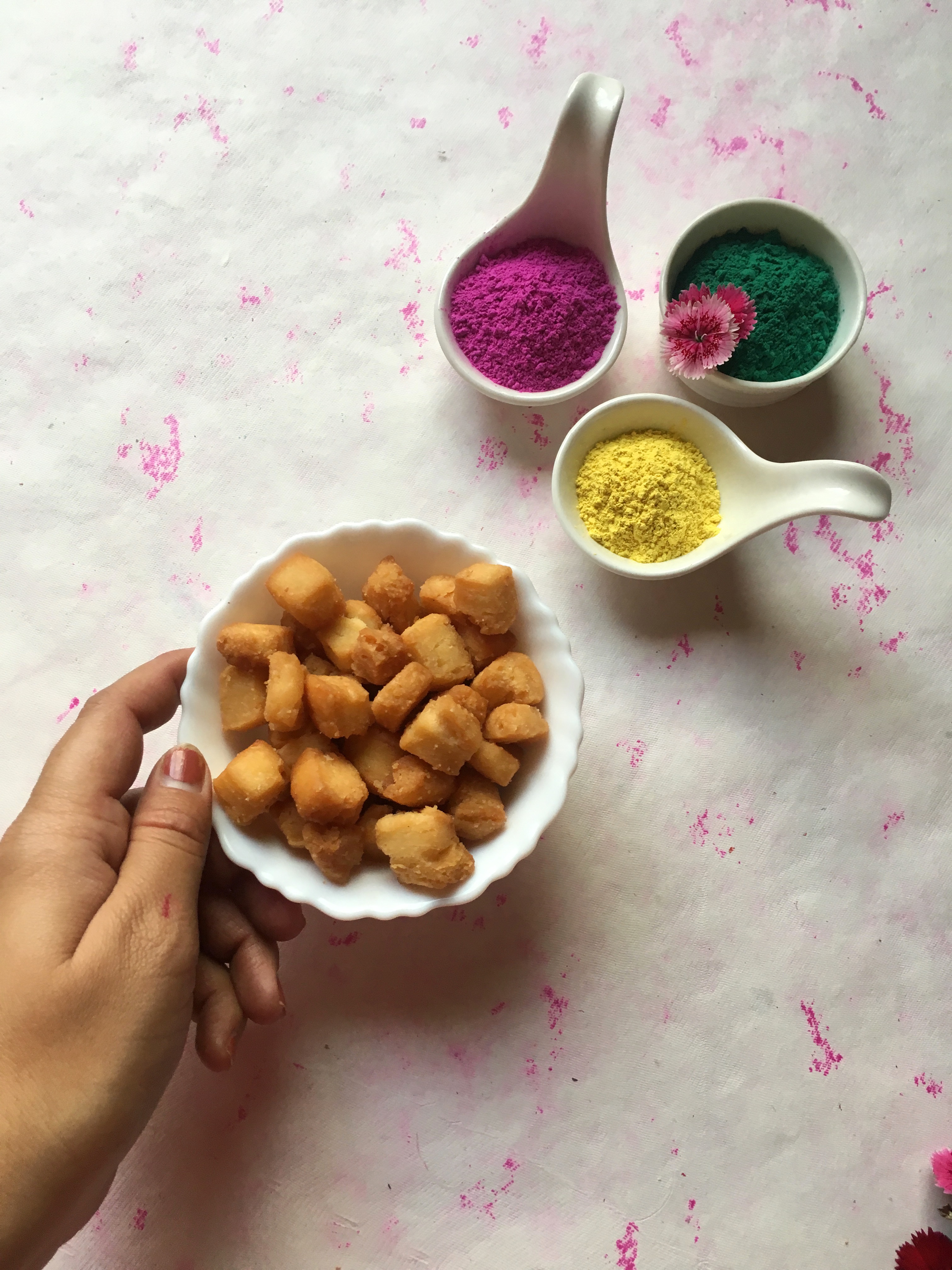 Want to try more Holi Recipes? Try Thandai Cookies, Thandai Masala, Thandai.
Let's get started.

In a mixing bowl, take fresh malai add sugar, mix and keep it aside.

In a big thali or a mixing bowl. Take maida to this add 1-2 teaspoon oil. Mix it with your hands. Oil is added so that mathri becomes crispy and flaky. You can check the dough by binding it with your palms. If the maida is coming together it's good. Now add malai+ sugar mixture and make a medium soft dough.

We are not adding any water/milk to bind the dough. Just the malai mixture. If you are in short of malai. Add a bit of milk and knead it well.

Once the dough is done. Make a big round of it and cut it into small squares.

Heat oil in a kadhai and deep fry these malai mathris. Cook them on low flame till light golden color and take them out. Repeat the process for the rest of the dough.

Let them cool down and store it in an airtight container.

Voila, Malai Mathri is ready. Happy Holi.
Measure everything with the same katori or cup.
In case you are short of malai, add few drops of milk to bind the dough.
Adjust the sweetness according to your taste.
Fry mathris on low-medium flame.