Here comes another recipe for fast or vrat. With potatoes or aloo you can make so many tasty vrat recipes. Aloo tikki is the one of the easiest and quickest recipe which you can try apart from Sabudana Khichdi and Vrat ke Aloo.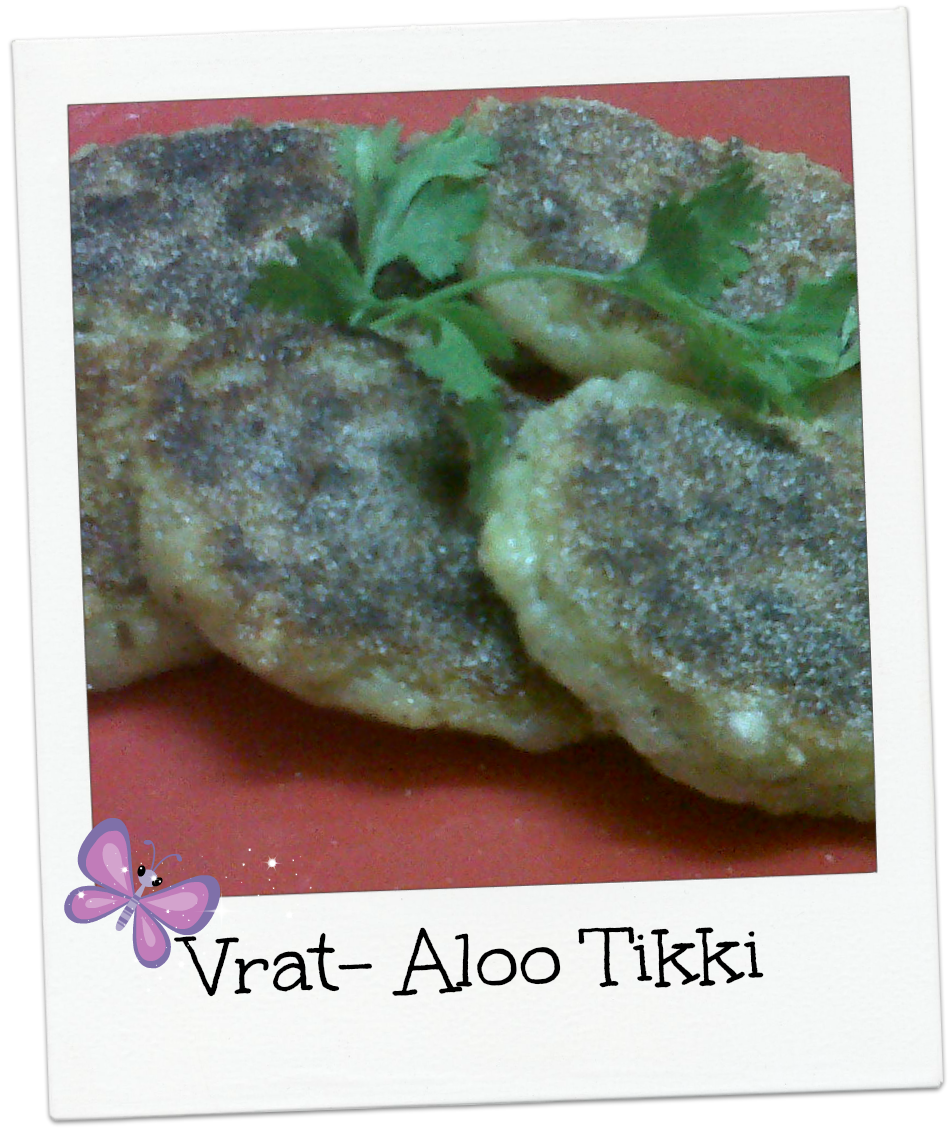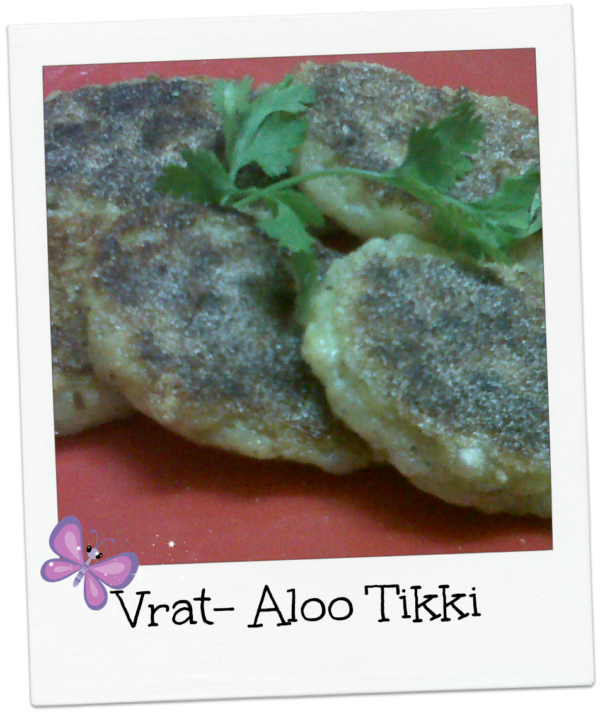 Wash Sabudana till the water clears. Soak in water just enough to immerse the sabudana for about 1-2 hour.

Drain in a colander, then spread over a thick cloth. It is important for the water to drain out well. The sabudana should be soft and fluffy.

Boil potatoes in a pressure cooker. When potatoes are cooked, peel off their skin and mash them.

In a mixing bowl, take mashed potatoes, add sabudana. Mix them well with your hands.

Now add green chili, ginger, coriander leaves, sendha namak, black pepper powder. Mix them all together.

In case potatoes are too mashy, you can add kuttu ka atta for binding.

Apply a little ghee on your palm, take a small portion of the mixture and make round or oval tikkis.

Now roll these tikkis on kuttu ka atta, this will give a binding and will bring a good golden color on the crust.

Heat ghee on a non-stick pan. Cook tikkis from both side on low-medium flame.
Handy Notes:
# You can avoid sabudana if you are in a jiffy or hurry. 
# Sabudana gives a good texture, I have used half cup of sabudana, you can add more if you want.