Frankie is a popular Mumbaiya or Mumbai street food. Frankie is nothing but a maidaroti having a yummy paneer or aloo filling inside, with some fresh sliced onions and some spicy sauce. When I was in Mumbai and whenever I used to go for street shopping, I always used to have these spicy, tangy and filling rolls. You can call them kathi rolls or wraps too. 
 Popularly these are made with maidaroti, but if you want, you can make normal attarotis too. They will taste a little different but it is more healthy as my mom says. Paneer is a good variation if you dont want to have aloo filling.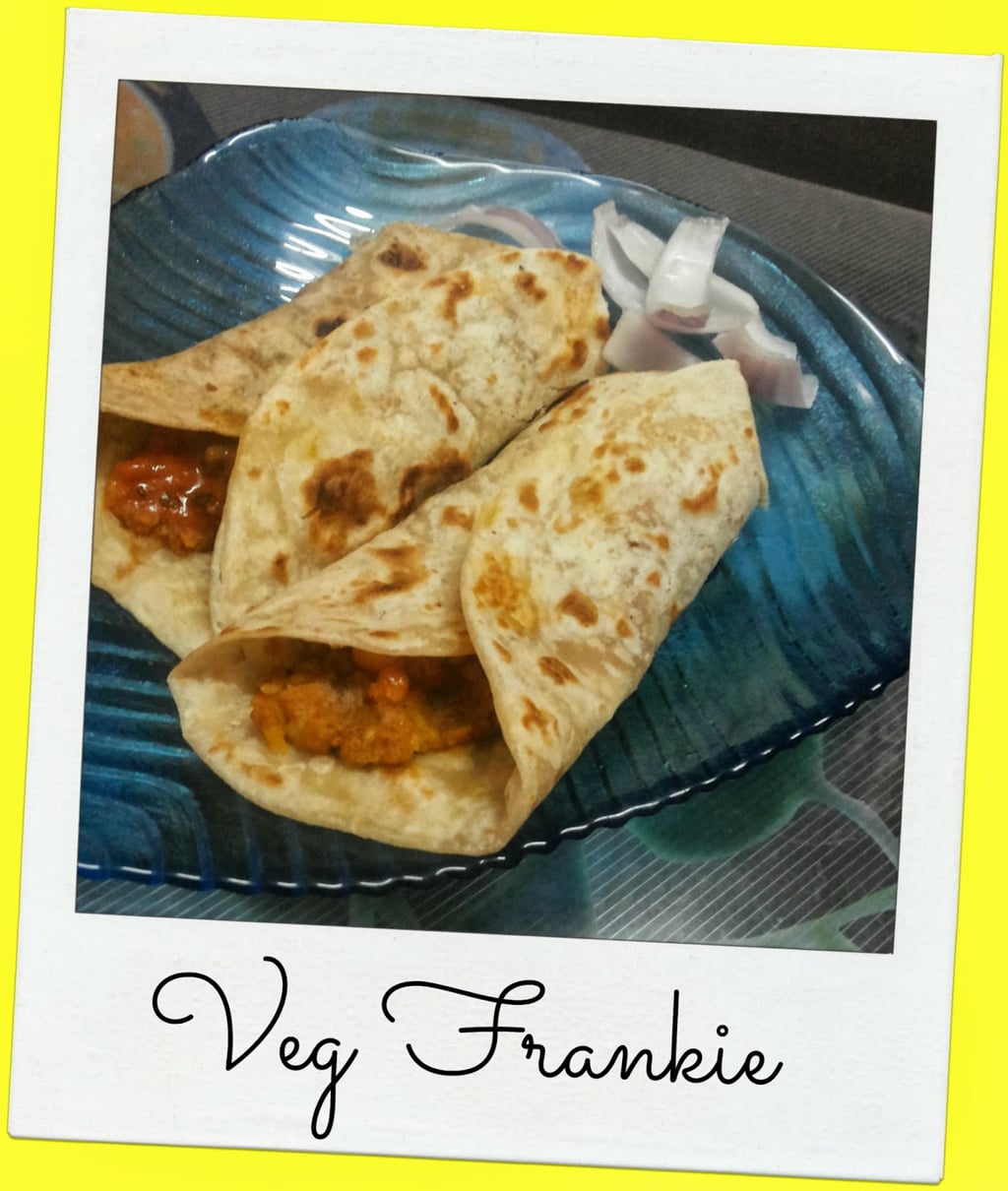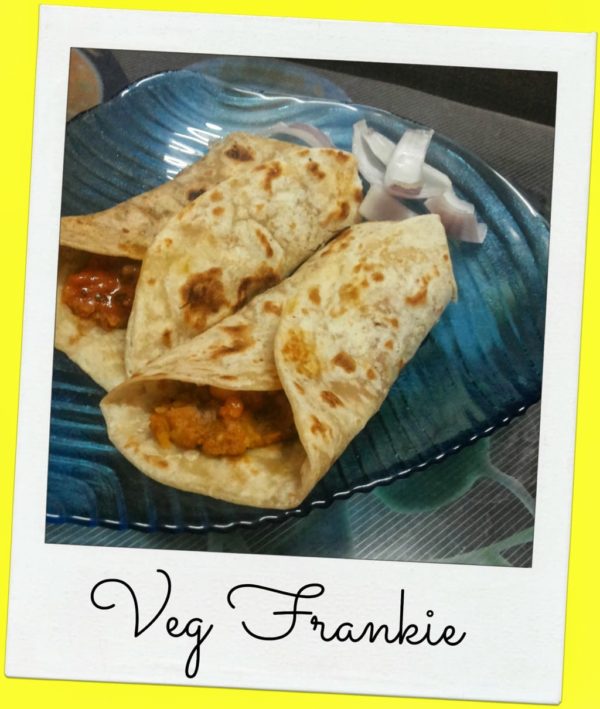 In a deep bowl or thali. Take maida, rice flour, oil, salt, baking soda and yogurt. Mix them well. Add water little by little to make a soft dough. The dough should be medium soft (not too soft and not too hard). Cover the dough with wet muslin cloth and rest it for an hour.
For making the Aloo filling :
Add cumin seeds, fennel seeds, ginger, green chili, asafoetida and mashed potatoes. Mix them.

Now add turmeric powder, red chili powder, garam masala, dry mango powder and salt.

Cook them well for about 5 minutes. We want this aloomasalatoo be dry and spicy.You can adjust the spicyness according to your taste.

For making the spicy sauce : Here I have used the spicy mexican salsa for the tangy and juicy flavor.

Smoke the capsicum and tomatoes on gas or on stove for about 2-3 mins. Peel their skin off and finely chop them. 2. Heat oil in a kadhai, add carom seeds, crushed basil leaves, oregano, red chili flakes, green chili and ginger. Saute them.

Now add onions, roasted capsicum, corn and saute them well. Cook until the onions get transparent.

Now add roasted tomatoes and cook it for a minute or until tomatoes get little soft and tender.

Add tomato ketchup, green chili sauce, sugar and salt. 6. Cook it on medium flame for a minute. The salsa should not be too runny.

Assembling the Frankie : Make roti from the maida dough.

In the centre put a good amount of aloomasala.

On top of the aloo masala, put the thick salsa sauce and cover it with sliced onions.

Fold these rotis like a wrap or roll.

Mumbai Veg Frankie is ready to eat.

Serve with more salsa sauce and sliced onions.