Tomato rice is what I have seen on the internet or some other food blogs. Initially I was caught by its bright red color, so I thought why not give it a try. It is very simple and quick to make. With a little twist of my own ingredients, I have finally made it. It came out really well. For people like me who wants to eat something or the other every night, this is a good choice. It is filling and very easy to make. Perfect for bachelors and it is great for packed lunch also. You can have onion raita or any raita of your choice with it.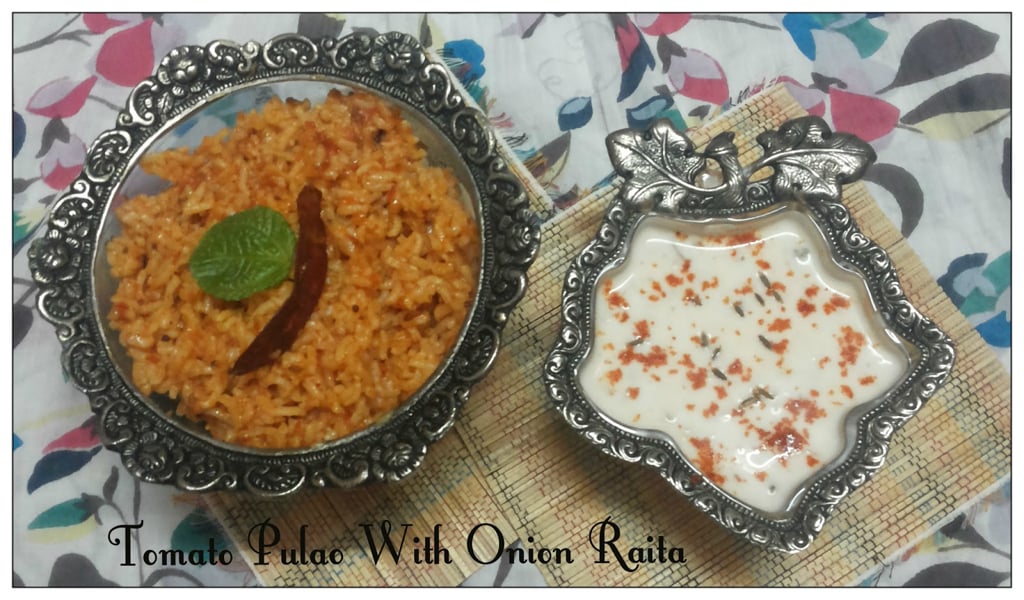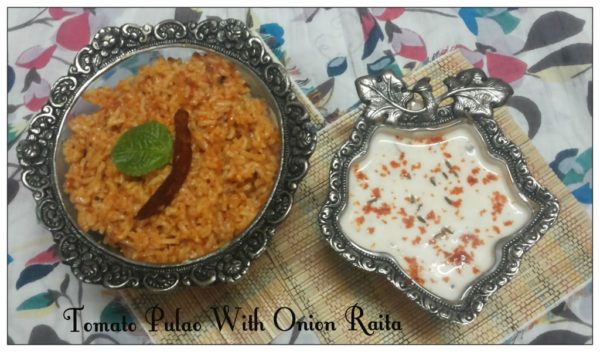 Wash rice thoroughly 3-4 times and soak them in clean water for about one hour.

In a blender or mixer, take the tomatoes, green chili and ginger. Grind it to make a puree.

Heat oil in a pressure cooker. Add cumin seeds, mustard seeds, bay leaf and whole red chili. Saute it.

Add tomato puree, turmeric powder, red chili powder, garam masala and mix it well. Let it cook for half a minute.

Now drain the water from the rice and add rice to the pressure cooker. Stir it for about another half minute.

Add water, mix it well and close the lid.

Take 2-3 whistles on low flame.

Serve it with onion raita or any raita of your choice.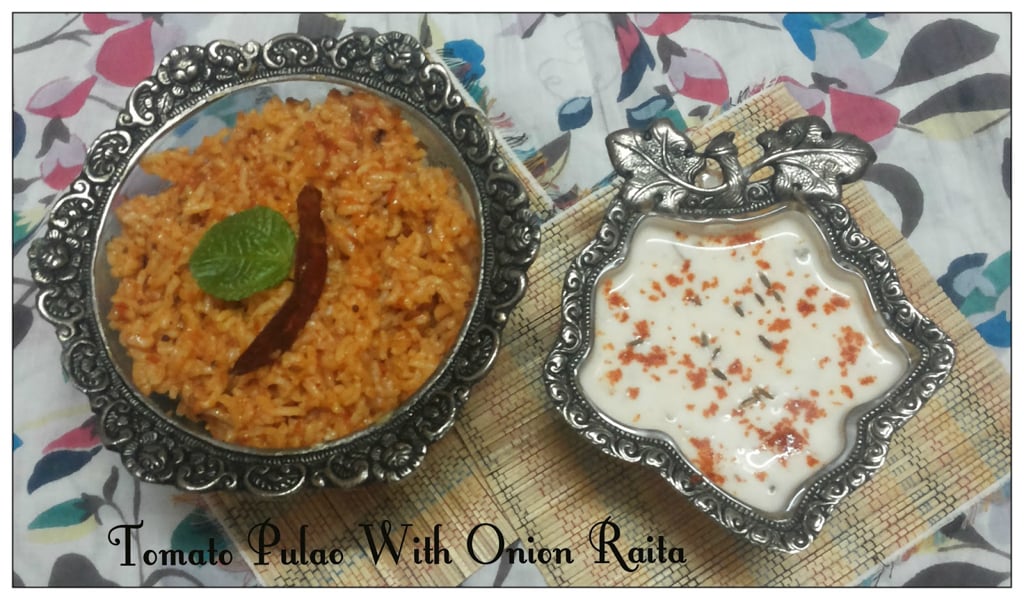 Handy Notes :
# You can add onions also. I have made it no onion-no garlic.