Boiled pasta tossed in fresh homemade tomato sauce with loads of vegetables. The smell of cheese, herbs and tomato sauce can make anyone hungry.
There are various types of pasta available in the market be it penne, farfalle (bow shaped pasta), lasagne, fusilli, fettuccine and the list goes on and on. Honestly even I don't know most of them. You can pick any type of pasta you want or any shape you would love to eat. 
I have made this recipe with two types of pasta- Penne and Rotini 🙂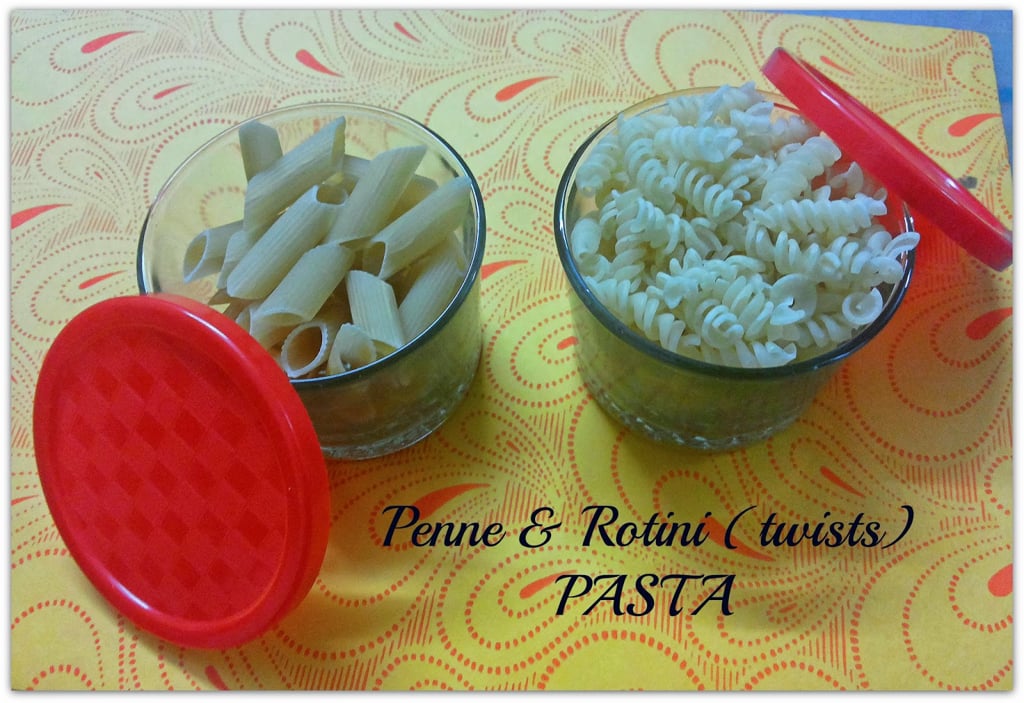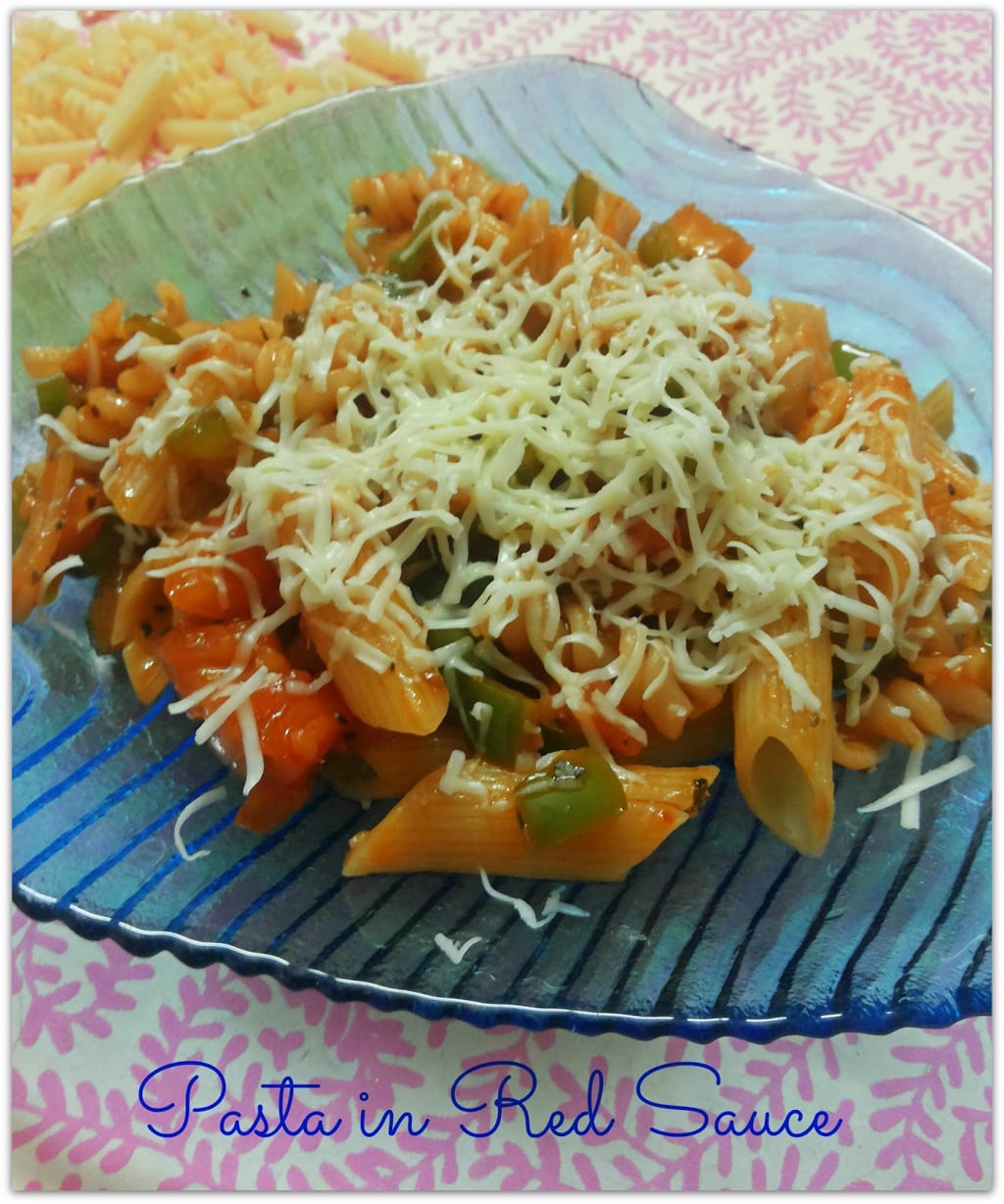 Super easy and super quick home-made Italian style pasta !!!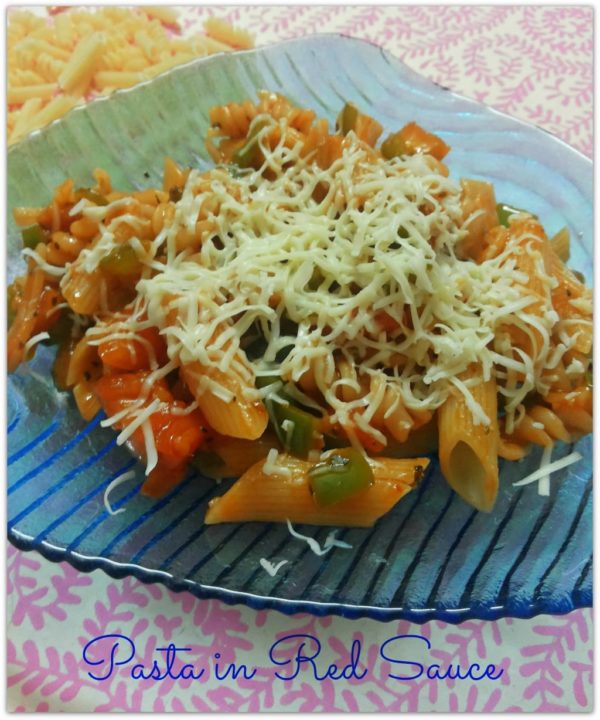 Cooking the pasta : Take a wide pan. Bring plenty of water to boil, add salt (a pinch) and oil (1/2 tsp). Then slowly add the pasta and cook it till al dente (Pasta should be cooked until it's tender but slightly firm to the bite). Stir in between to prevent the pasta from sticking together. After it is cooked, drain it in a colander and pour cold water on it. This is done to prevent it from getting cooked further. Mix another 1/2 tsp oil to it and keep it aside.

Preparing the sauce : First Puree the tomatoes in a blender and finely chop the capsicum.

In a kadhai or a deep bottomed pan, heat oil. Add carom seeds and ginger. Let them crackle.

Now add the capsicum, cook them for a minute or till the capsicum become a little soft.

Add tomato puree. Cook it till tomatoes are evenly cooked.

Once cooked, add the pasta. Toss them well.

Finish the recipe by grating cheese on the top. You can bake it for 2-3 minutes, just to get the cheese melted. Or you can just grate the cheese on top. Serve hot.
Handy Notes :
# You can add any vegetables of your choice. You can add onion, garlic, red capsicum, broccoli and so on. 
# I have used normal processed cheese. You can use mozzarella or Parmesan cheese.
# When you are working with two different types of pasta, make sure both of them are evenly cooked.