Chilla/Cheela is a Hindi word for pancakes made with the help of lentils/dal. It is a great way of adding protein in the form of lentils on your breakfast table. Easy to prepare, moong dal chillas are served best with Green Coriander Chutney.
You can stuff these chillas/crepe with paneer. You can roll them and can serve to your kids with tomato ketchup.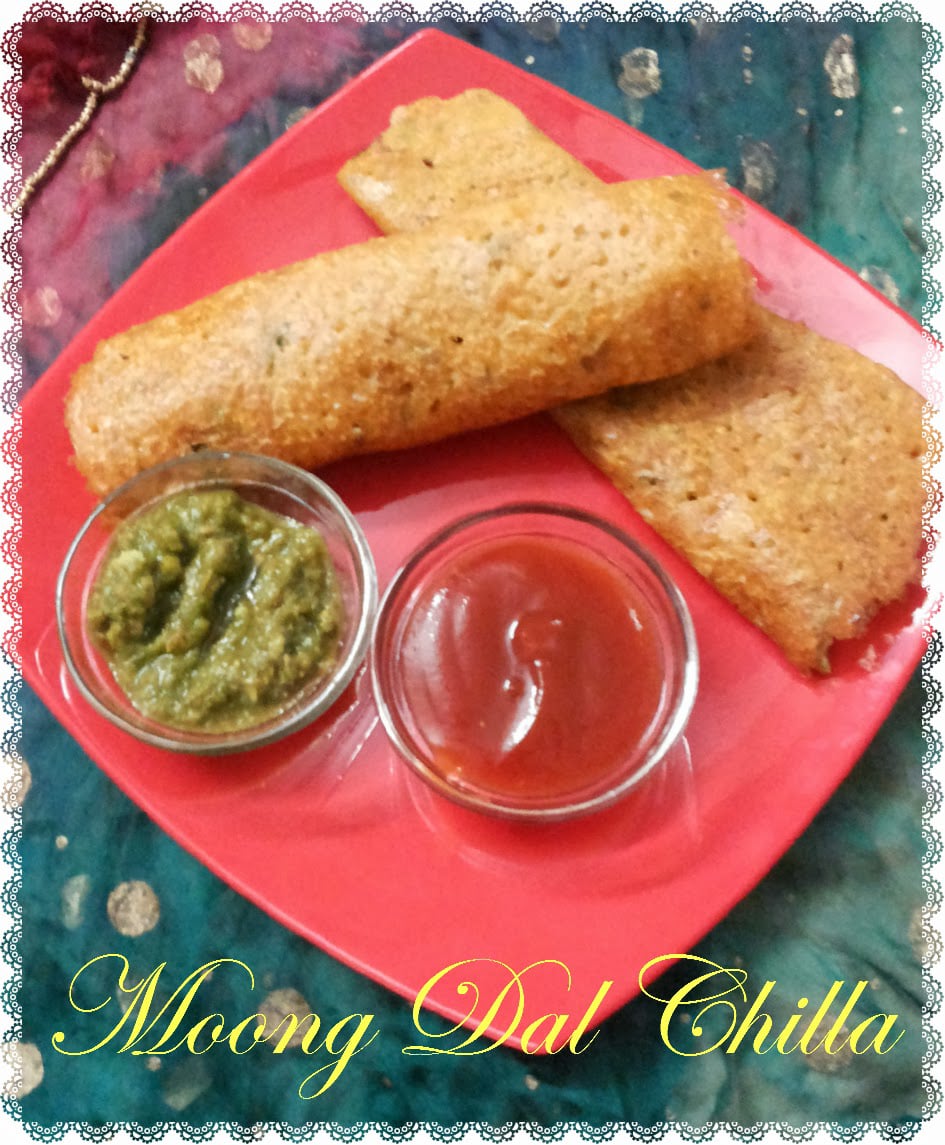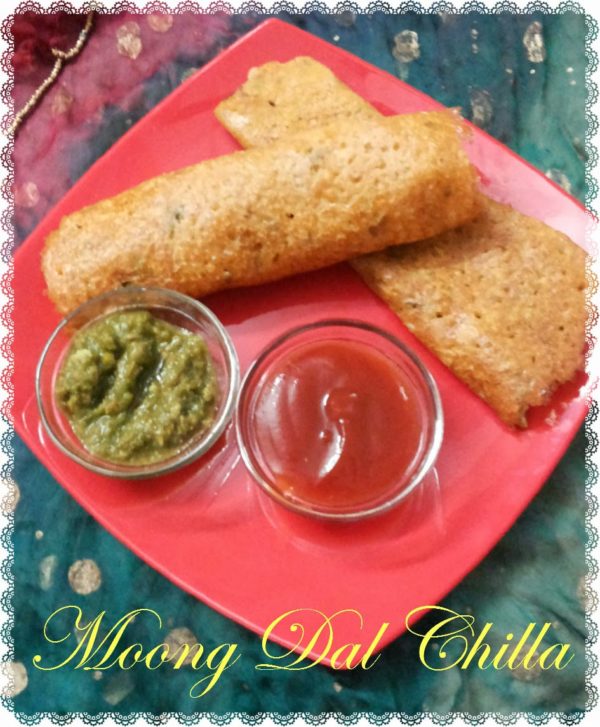 Wash moong dal thoroughly 3-4 times and soak them in clean water for about 1-2 hours.

Now take a mixer pot and add the soaked moong dal, ginger and green chilies. Add a little water and blend it just to make a medium thick smooth paste.

Now to the above blended paste, add coriander seeds, coriander leaves, red chili powder, salt, asafoetida, fennel seeds and baking powder.

Mix it well for 2-3 minutes so as to avoid any lumps and this will make the batter lighter.

Now add more water to make a smooth batter, the batter should be of dosa batter consistency.

Heat a non-stick pan or heavy bottomed pan, lightly grease it with oil.

Now drop a ladle full of batter in the center of the pan.

Using the back of the ladle spread the batter into a circle.

Sprinkle a little oil along the edges of the chilla. Cook it till it become light golden brown in color.

Now turn over the chilla, so that it is cooked from both the sides.

At this stage you can add the filling.

Roll these yummy chillas and serve with Coriander Chutney and tomato ketchup.
Handy Notes :
# With the same batter, you can make Moong Dal Pakoras. For that, the batter will be exact same but its consistency will be a little thick.
# With the left-over batter, you can make aloo bondas, by dipping aloo bonda masala balls into the batter and deep fry them.