Whenever we make Idli-Sambhar at home there has to be some left over Idlis which will go into fridge and then Mom makes this Masala Idli out of them. Isn't this awesome? Have Idli Sambhar in lunch and then have Masala Idli at night or next day in breakfast?
Easy, quick and a simple to make. You can make it according to your taste or add veggies for your choice. Perfect recipe to make use of left over Idlis. Give it to your kids in breakfast or as an evening snack.
Let's get started.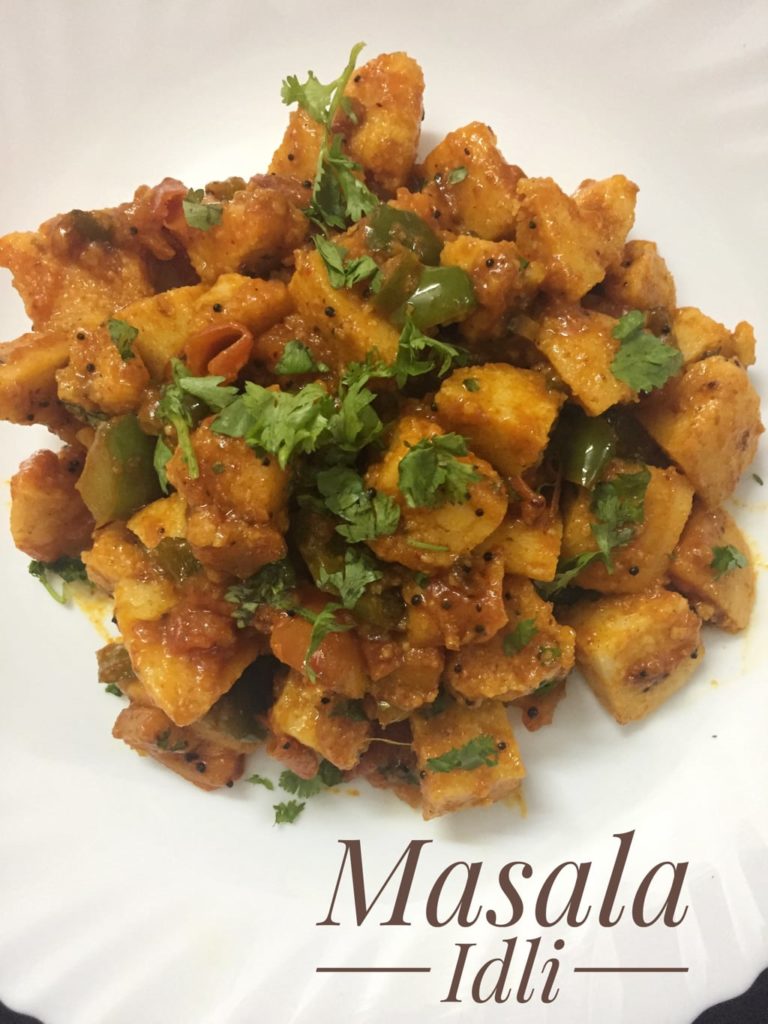 Take out the left over Idlis from the refrigerator (if you are using a day old Idli) - I have used Rava Idlis.

Dice them into small cubes.

Heat oil in a kadhai. Once heated, add mustard seeds, chopped green chilies and grated ginger. Sautxe9 for a while.

Add chopped capsicum and tomatoes. Cook till they become soft.

Add sambhar masala powder, turmeric powder and salt. Mix it well.

Once the masala is cooked, add tomato ketchup and sweet chili sauce.

Add a little water so that it becomes a medium thick gravy.

Add the diced idli. Toss it well so that masala gets covered.

Sprinkle coriander leaves and serve hot.
Notes :
You can add sliced onions too
Depending on your taste, you can adjust the ketchup and sambhar masala powder.
Happy Cooking!
Divya