People have a love-hate relationship with Bhindi aka Okra aka Ladyfinger. I am someone who loves Bhindi. I love eating it with Roti, paratha or mix it with dal, chawal, and achar. Ah! It tastes yum. Do let me know if you love Bhindi too and tag someone who hates it! 😝
Making bhindi ki sabzi is no rocket science. It is one of the easiest and simplest recipes you can make. This is one recipe you can make it for your kid's tiffin or when you are in a hurry. This is a perfect recipe for Bachelors.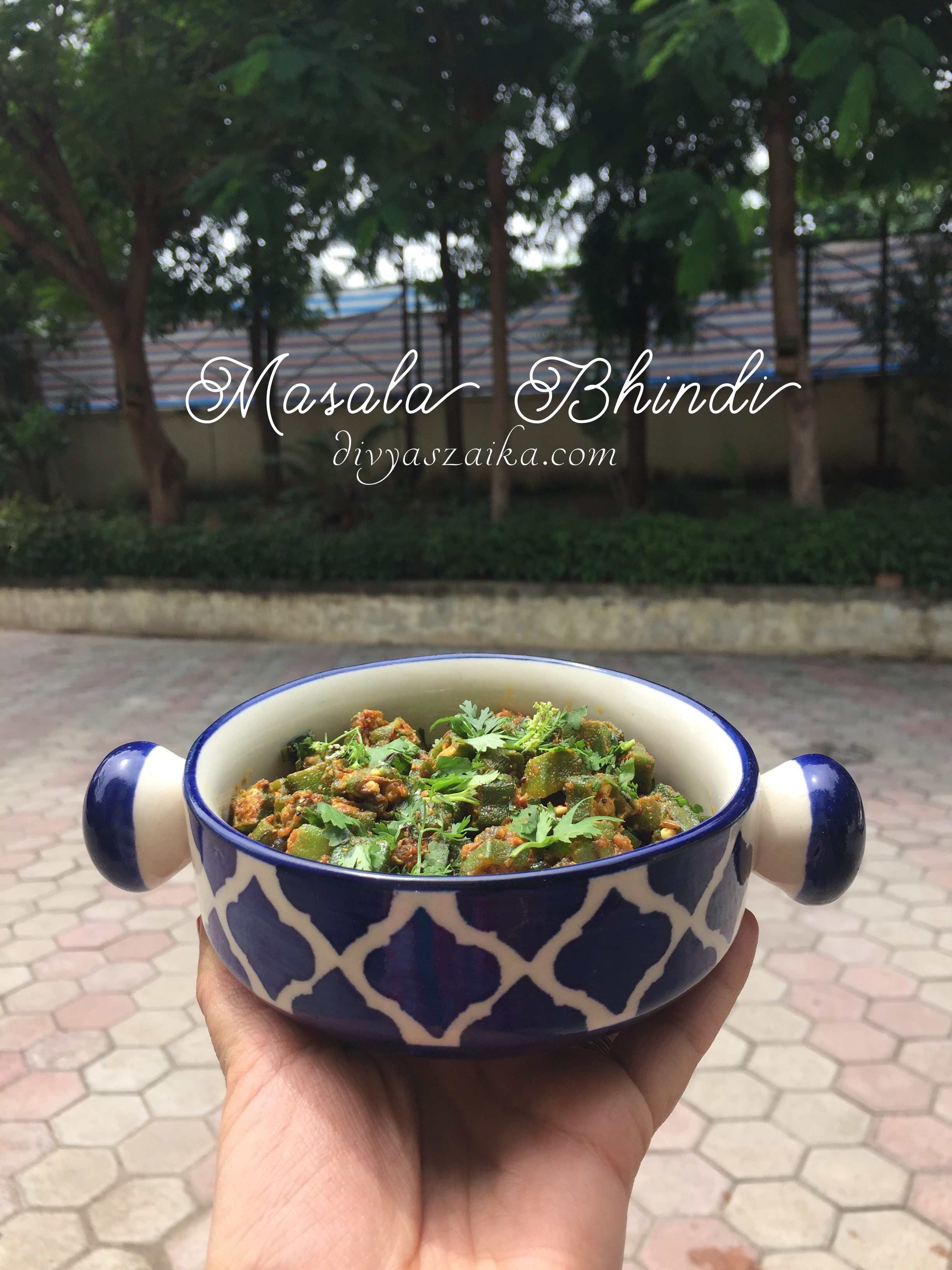 There are different ways you can make Masala Bhindi. You can add tomatoes and onions, or you can make bhindi do pyaaza or you can make Aloo-Bhindi sabzi. It totally depends on your mood and taste. This recipe is a simple masala bhindi recipe which requires basic masala and you are good to go.
Let's get started.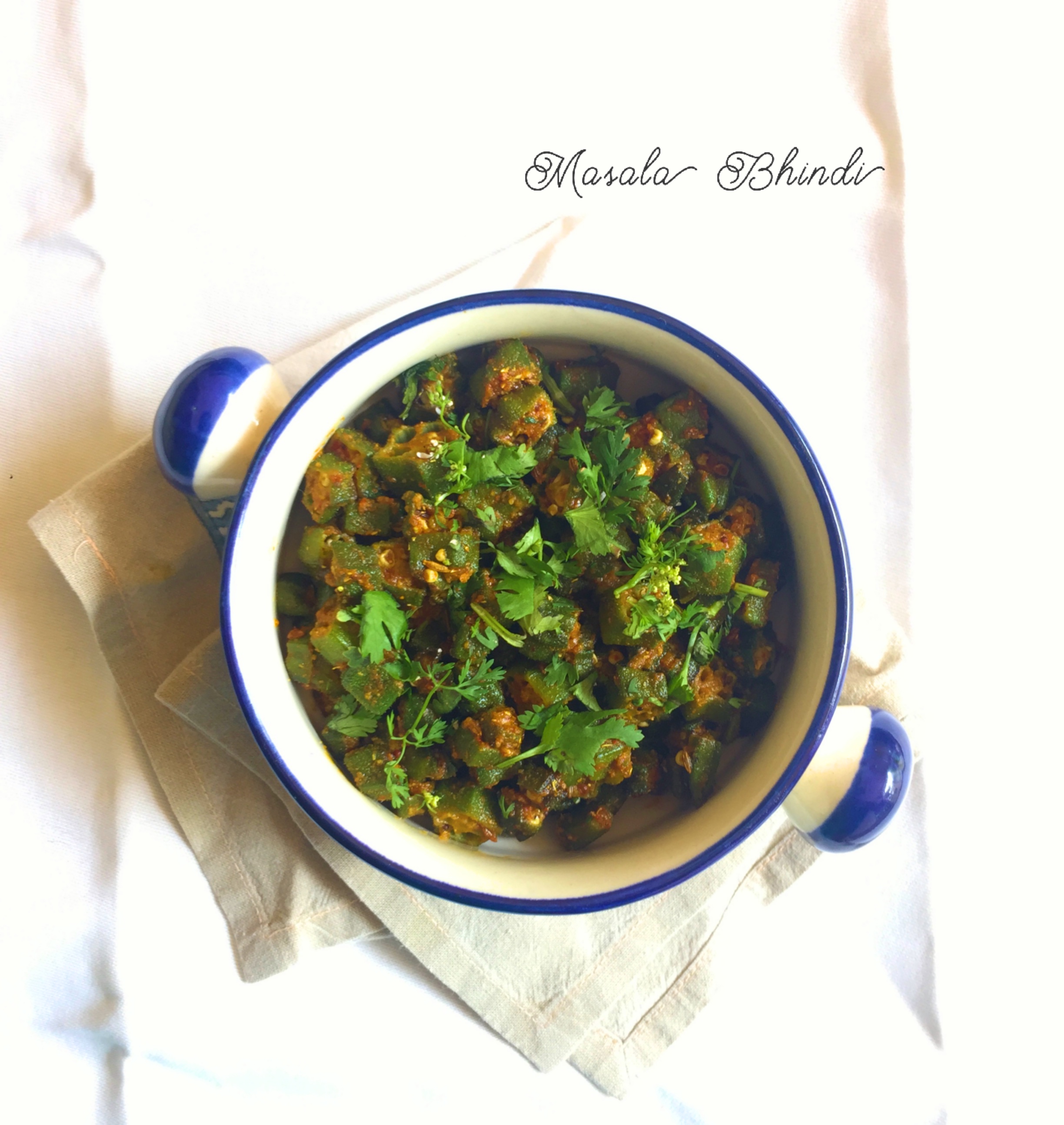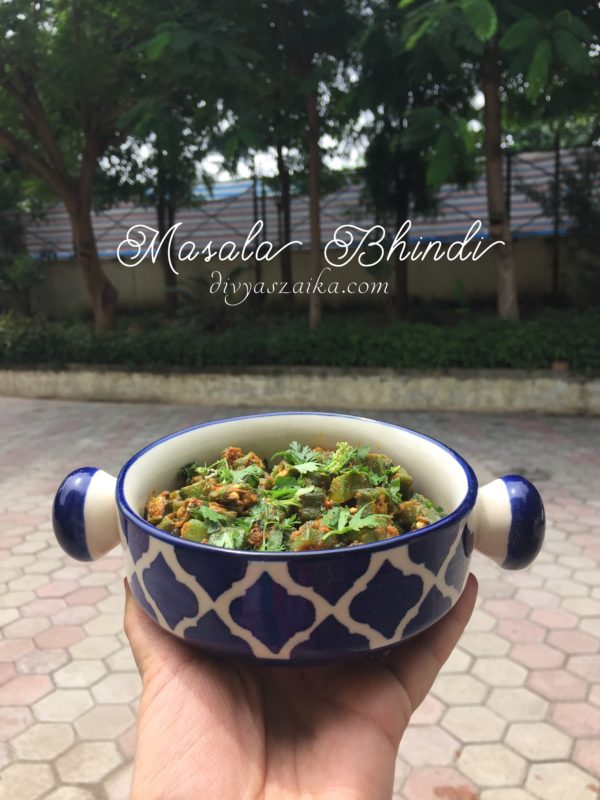 | | |
| --- | --- |
| | |
Wipe Bhindi with a kitchen towel and cut them into small 1-2 inch pieces. Remove the base and stalk while chopping it. Keep it aside.

In a kadhai, add oil. Once hot, add rai, jeera, hing and green chillies.

Add bhindi and stir it on low flame. Keep it on low flame for about 7-10 minutes till bhindi becomes a bit soft and cooked. If requires more time, let it cook for another 2-3 minutes. Keep stirring in between.

I like bhindi to have some crunch and not fully cooked. I want to have a little bite in the bhindi just like how the restaurants serve.

Once it's cooked add all the masalas and cook it for another 1-2 minutes.

Voila! It's done. Garnish it with chopped coriander leaves and serve it with rotis, paratha or dal-chawal.
You can add onions and tomatoes too.
If required you can add potatoes and make it aloo-bhindi. Just cut the potatoes in the same size as bhindi. Fry aloo first and then add bhindi.
Also, you can adjust the masala according to your taste and preference.