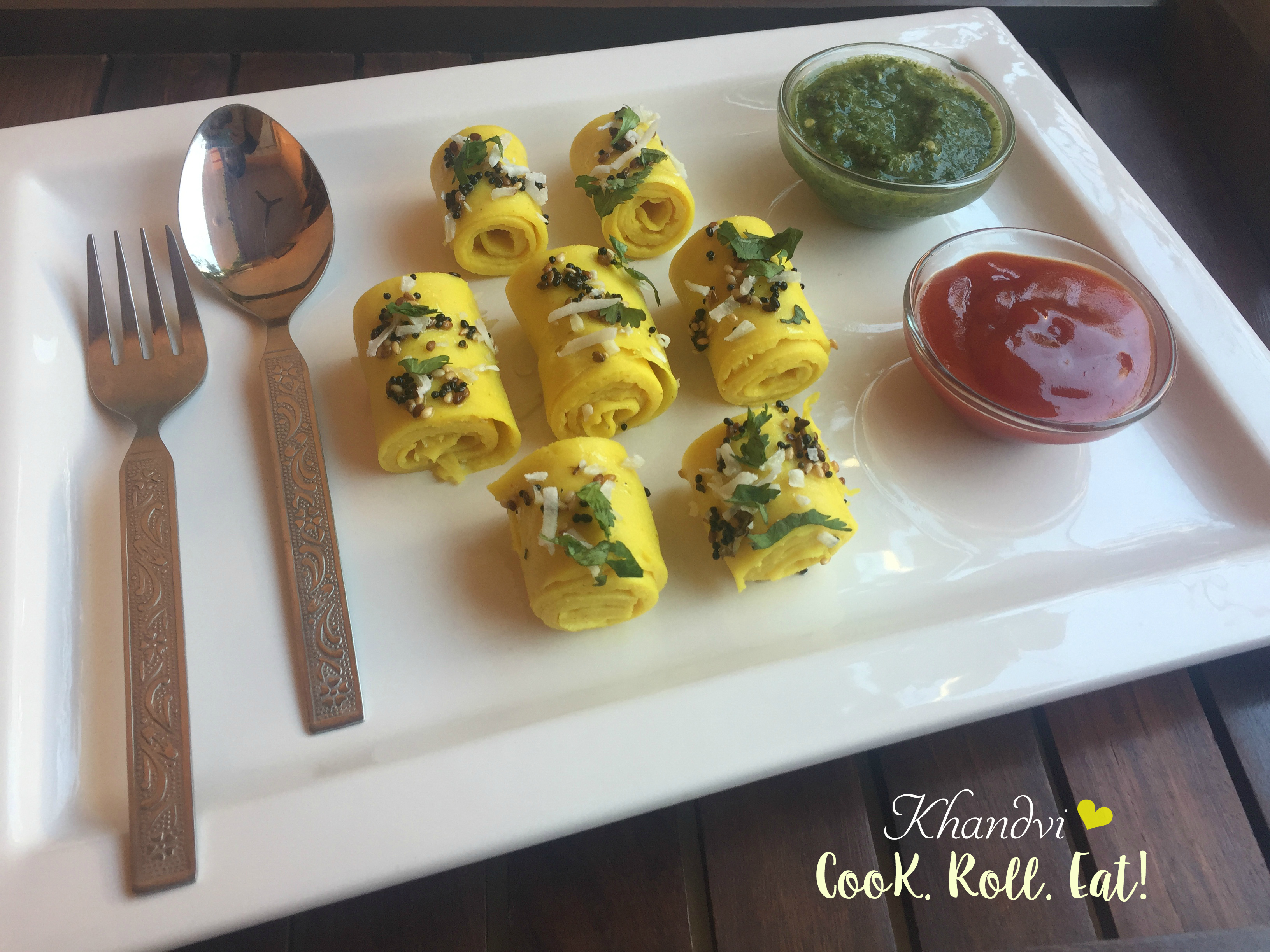 Khandvi is a traditional Gujarati snack recipe. Oh-so-yummy and melts in your mouth, Khandvi is a great snack recipe to have with a cup of tea. It requires very fewer ingredients which are easily available in the kitchen i.e Gram Flour aka Besan and Buttermilk ( a mixture of curd and water)
As yum as it looks, making Khandvi takes a lot of practice. It's not that difficult to make but to get that perfect market style Khandvi takes a bit of patience and practice.
The main trick is cooking it properly and spread it in a thin layer so that thin Khandvi rolls can be made.
Let's get started!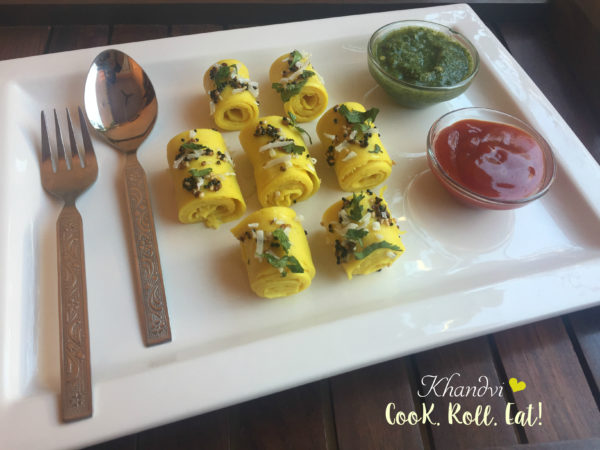 | | |
| --- | --- |
| | |
In a mixing bowl, take besan and buttermilk. Mix it well so that no lumps are formed. In this mixture add salt, turmeric powder, green chili-ginger paste and mix it well.

Make sure the batter is mixed well using a whisker or you can even use hand beater to make the mixture.

Meanwhile spread oil on Kitchen platform or on the back of thalis. You can use any large tray or kitchen counter works best. This is done so that we can spread the batter instantly once it's cooked.

The trick with Khandvi is to cook the mixture properly and be quick while spreading it.

Switch on the gas on low flame and pour the mixture. Cook it on low flame and stir it continuously. It's better if you have taken a non stick pan.

The idea is to keep stirring it so that mixture gets cooked properly. You will see the mixture will start getting thick and it will leave the sides of the kadhai.

Quickly do a patch test by dropping a spoon of the batter on the greased thali and see if it's rolling perfectly and not getting sticked to the thali/ base.

Once done, switch off the gas and even spread mixture into a thin layer. Let it cool down for few minutes.

With the help of a knife, cut it into thin stripes and start rolling.

Roll out the entire batter and now we will make tadka for it.
Heat oil in a small pan. Once heated add mustard seeds, curry leaves and slit green chilies. Let it splutter.

Pour this mixture on the Khandvi rolls and sprinkle chopped coconut.

Serve it with ketchup and chutney.