Jalebi is one of the most popular Indian dessert. In Madhya Pradesh, from where I belong, you will get Poha-Jalebi on every small or big sweet shop. Generally you will see people eating Poha-Jalebi as a morning breakfast on Sundays.
These melt-in-your-mouth dessert can satisfy the taste buds of your loved ones. They can be made thin and crispy or thick and juicy. I like to make them thin and crispy. This is the first time I have tried making them (under the guidance of my mom), and yes I am super happy as they have come out in perfect round shape. A must try recipe for all the beginners and trust me they are easy to make.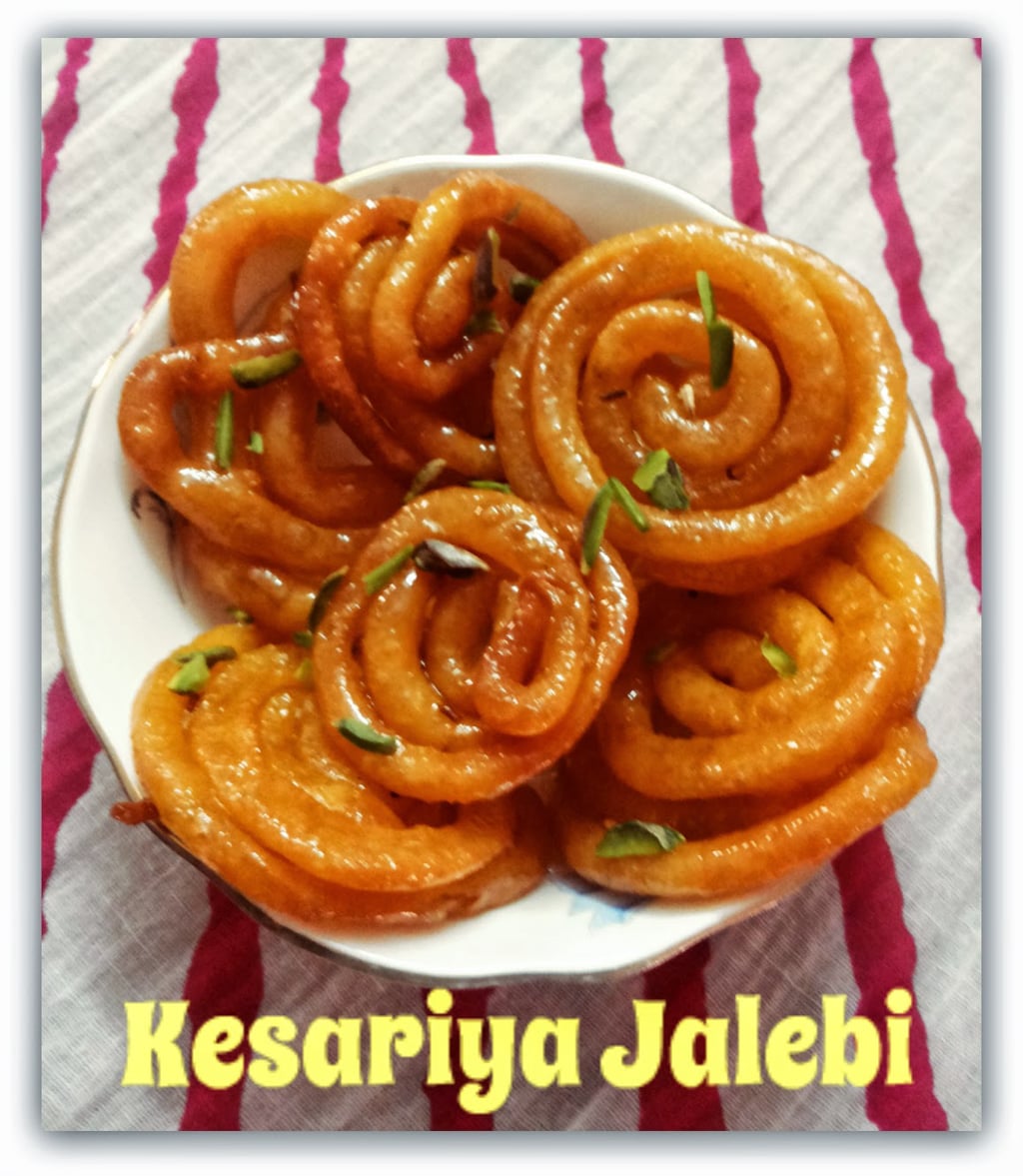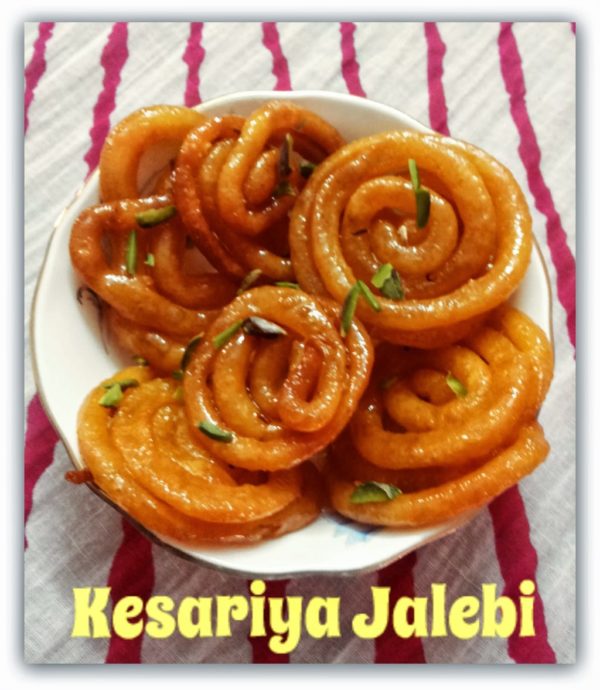 Sieve all purpose flour (maida) and gram flour (besan).

In a deep bottom pan or vessel, take maida, besan, yogurt, ghee and yellow food color.

Mix all the dry ingredients together. Now we will add water (the water should be warm, not too hot)

Mix the batter thoroughly so as to avoid any lumps. We want a smooth batter.

Keep this batter overnight to rest.

For making sugar syrup/chashni : Boil water and sugar together. After a boil, sim the flame and add lemon juice. It will help in removing the dirt of the sugar. Now add saffron strands (soaked in water) and add saffron cardamom powder.Mix them well. Sugar syrup is ready. Keep it aside.

Now take out your batter and mix it properly for about a minute.

Fill the jalebi batter into a piping bag or in an empty bottle (I have used ketchup plastic bottle)

Heat ghee in a flat frying pan. The ghee should be hot.

Squeeze the Jalebi batter out in the hot ghee in a pretzel shape or spiral jalebi like shape.

Fry the jalebis from both the sides until we get a nice golden brown color.

Now transfer the jalebis into warm sugar syrup.

Soak the jalebis for about half a minute and take out.

Kesariya jalebis are ready. Serve hot.
Notes :
# Put the fried jalebis in warm sugar syrup. The sugar syrup should be warm and not cold.
# You can garnish with dry fruits of your choice.
# For making instant jalebi, you can use yeast for the fermentation.