Ravioli is a traditional Italian filled pasta. I have made this famous Italian dish without eggs and with full of Indian flavors and tadka.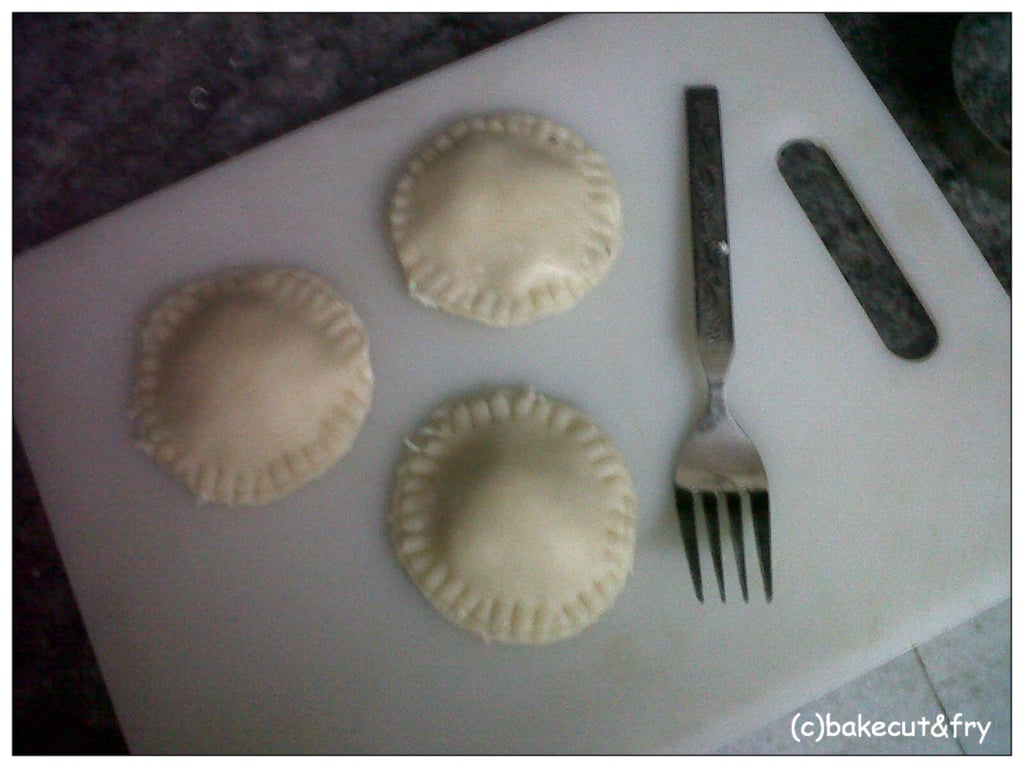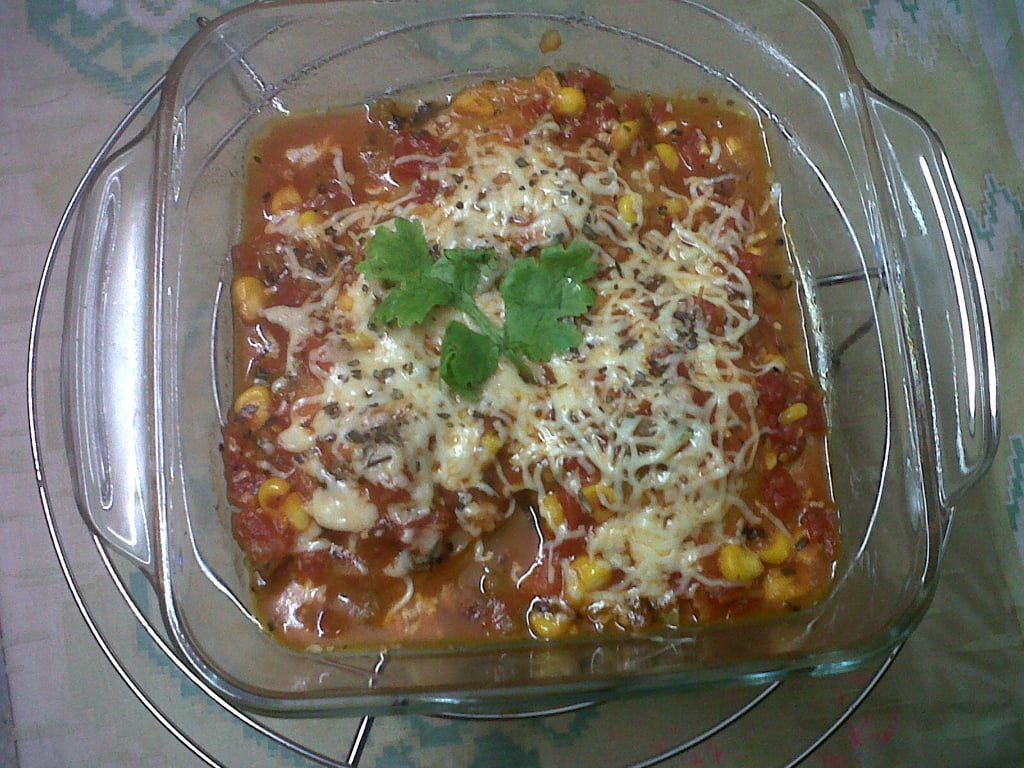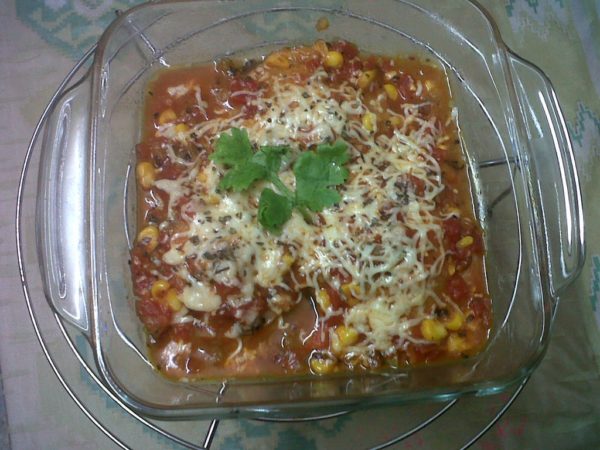 | | |
| --- | --- |
| | |
Sieve the flour, add butter and salt, mix well. Add the ice-cold water and make a soft dough.

Leave the dough to rest for an hour.
For the Filling and sauce :
Smoke the capsicum and tomatoes on gas or on stove for about 2-3 mins. Peel their skin off and finely chop them. Divide them into two parts.

Take one part of the smoked capsicum and tomato, add corn, oregano, salt. Keep it aside. This is the filling.

For the sauce. Heat butter in a pan, add carom seeds, ginger, basil leaves, remaining smoked tomatoes and capsicum. Stir them well. Add salt, oregano, red chili flakes, ketchup, green chili sauce and sugar. Cook it for 5 minutes. The sauce is ready.

Finishing the recipe. Divide the dough into 6-8 equal parts. Roll out thin rounds of equal size.

Put one round on board, put small amount of filling, grate cheese over the filling.

Apply a little water around the lumps. Put another round on the top. Press with the fingers around the lumps.

Seal it with knife around the corners. Repeat this step for the rest of the dough.

Boil plenty of water in a deep bottomed pan, add a pinch salt and oil. Put a few ravioli pieces at a time in the boiling water and when they come on top, take out and put in the prepared sauce. Cook ravioli pieces of about 5 minutes till they are completely cooked.

Grease a baking dish put the ravioli and cover it with the sauce.

Grate cheese on top and sprinkle some oregano.

Bake it for about 5-8 mins @ 200 degrees.