Rava Dosa is a very popular South-Indian dish. It is crispy, crunchy and can be made in no time but it requires a little practice to get that perfect dosa on the plate. I have learned this from my mom. For first timers like me it is a little tricky but with practice you will get the perfect dosa.
So here it goes !!!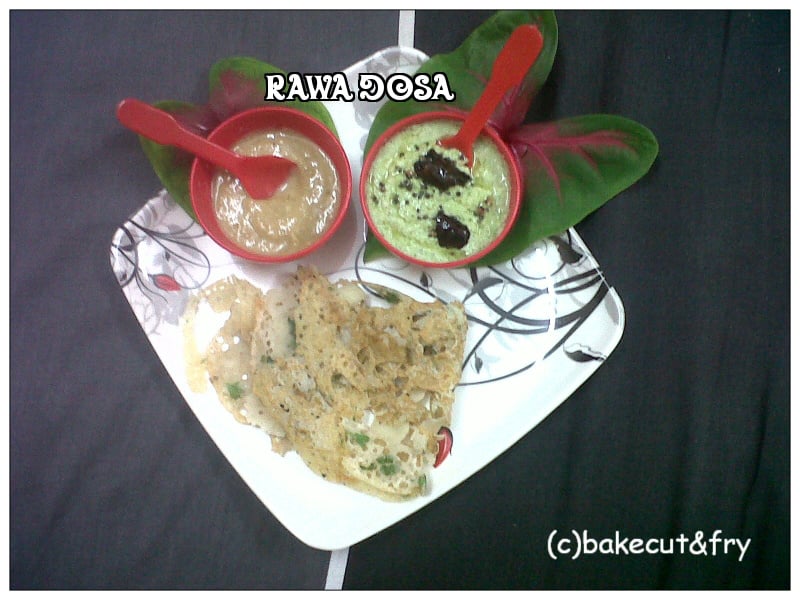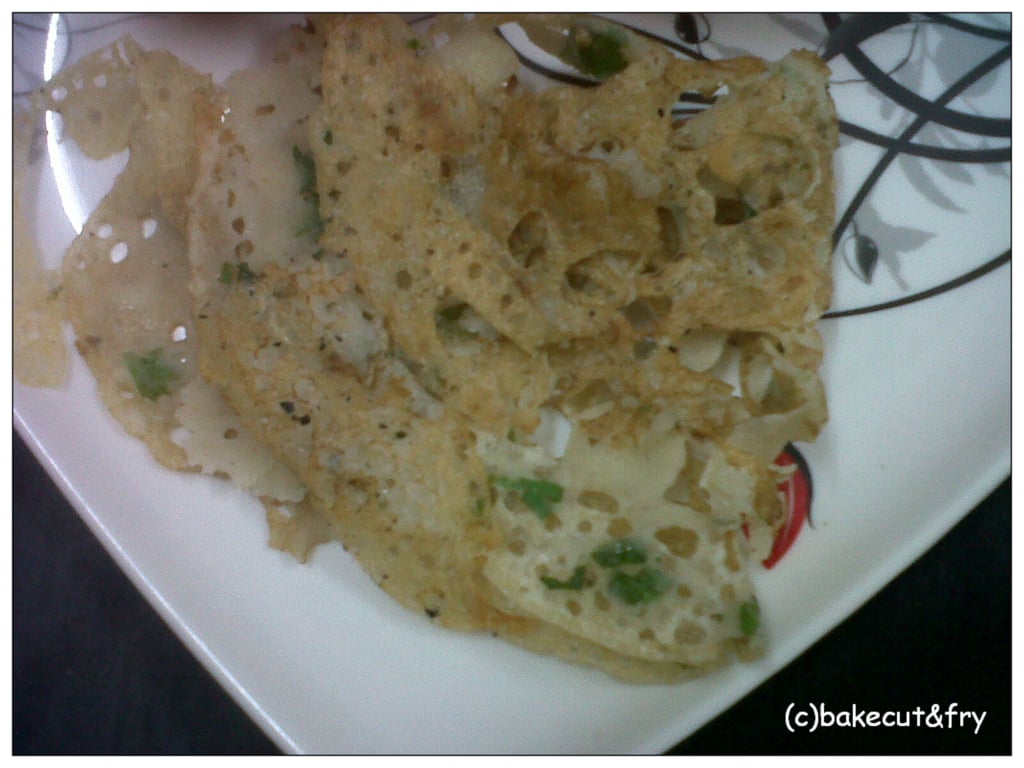 In a mixing bowl take all three flours, add cumin seeds, curry leaves, coriander leaves, green chilies and salt.

Add little water at a time and stir to avoid any lumps. Add all the remaining water and stir it well to have a smooth batter. The batter should be of butter-milk consistency and should be much thinner than the regular dosa batter.

Rest this batter for about 30 mins.

Heat a non-stick pan or tava. To check if the tava is ready, sprinke a little water, the water should drizzle. Wipe the water with kitchen towel. Now drizzle some drops of oil and wipe it with the kitchen towel.

Pour the batter with the help of a ladle in a circular motion. Keep pouring the batter till it covers the pan.

Rava dosa should have a little holes in it.

Drizzle oil on the sides of the dosa.

Cook dosa on a medium heat for about 2-3 mins. Turn it with the help of spatula.

Cook for a minute on the other side.

Fold it and serve with any chutney of your choice. I have served it with coriander- cocount chutney and ridge guard (turai) chutney.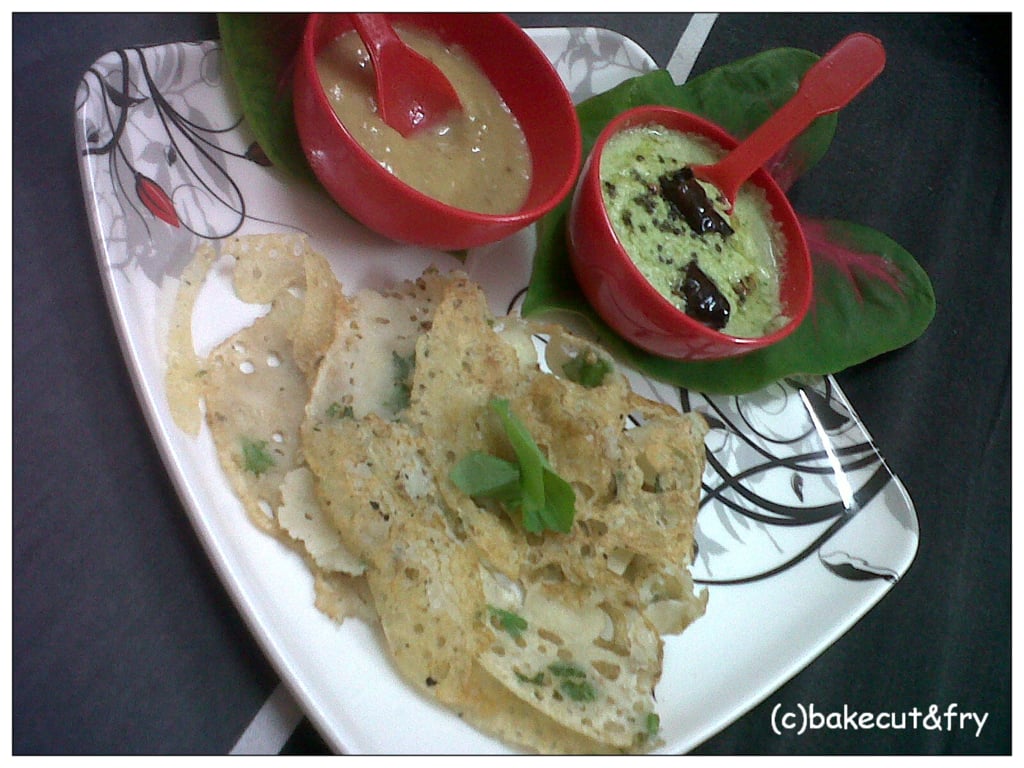 Happy Cooking!!!