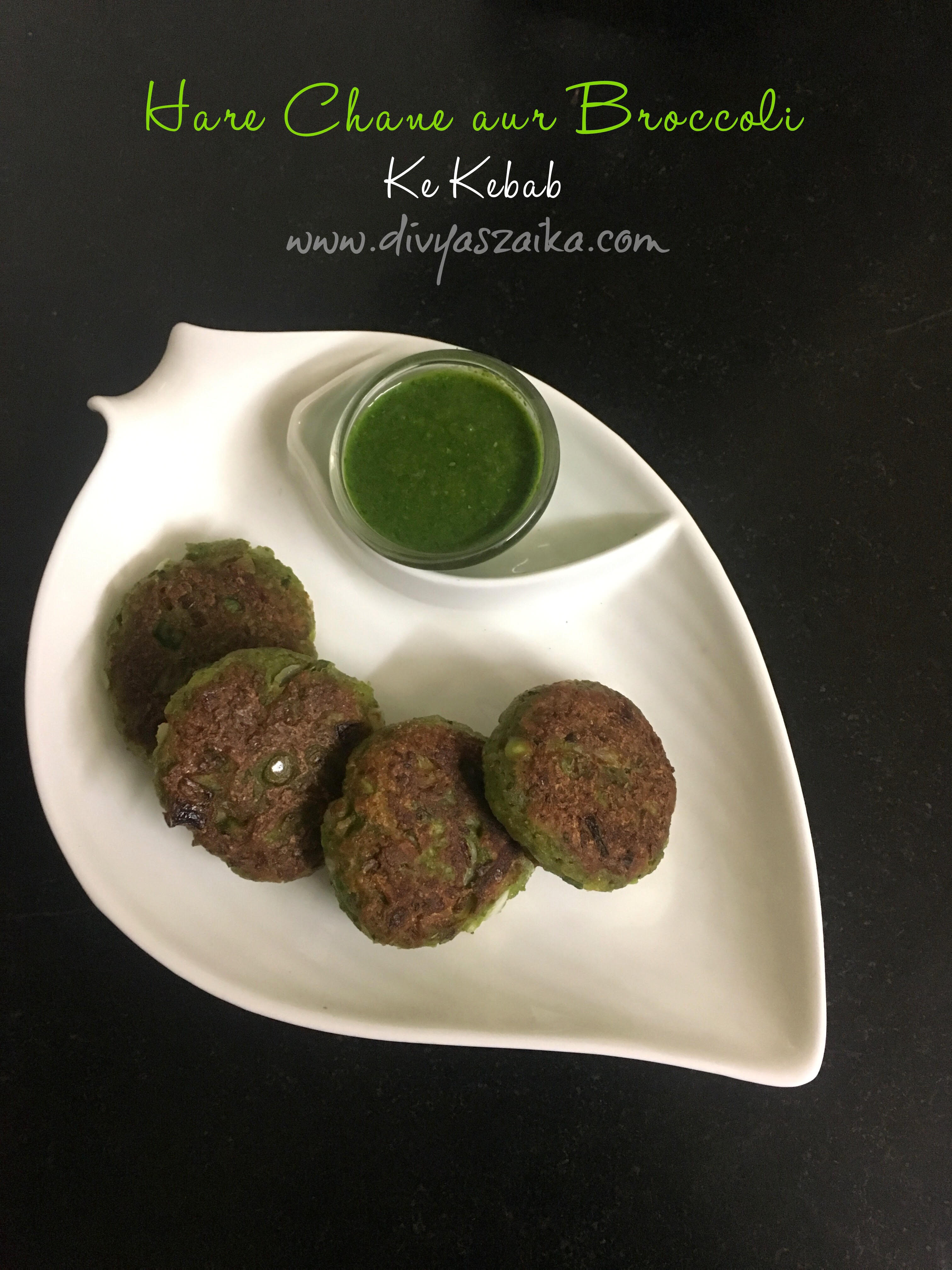 Hello Everyone,
Wishing you all a very Happy New Year. 2019 is here and it's time to eat healthily and be fit. Eating healthy at times look boring and we run away from it but in this recipe, I have tried to give a healthy twist to our regular kebab recipe. It's healthy and at the same time, it's yummy. Hare Chane aur Broccoli Kebab will be loved by all and it's a hit recipe.
Broccoli is known to be a healthy vegetable which is full of nutrients. For vegetarians, this is a good option as it is rich in Vitamin-C and has antioxidants. It helps in cancer prevention, keeps our cholesterol in check and is great for your heart health. Nowadays it is easily available in local sabzi market or you can buy it from any supermarket. My husband is fond of broccoli and he is one who inspires me to create new recipes with it.
Another seasonal vegetable that comes in Winter is "Hare Chane". In India, it's easily available and tastes yum. You can eat it raw, sauté it with some masalas or even make Pulav with it. I absolutely love Hare Chane as it is versatile and can be used in so many recipes. Here in our household, we make Aloo-Chane ki sabzi, Hare chane ka Pulav and so on.
In this recipe, I have decided to mix both these ingredients and made yummy kebabs which you can make as an evening snack, serve it to your kids or you can even serve it to your guests. This is a great recipe by which you can make your kids eat Broccoli.
Serve these Hare Chane and Broccoli Kebab with Coriander Chutney, Amrood Chutney 
For more starter recipes, you can try these Paneer Pakora, Meethi Kebab, Paneer Makhmali Kebab 
Let's get started.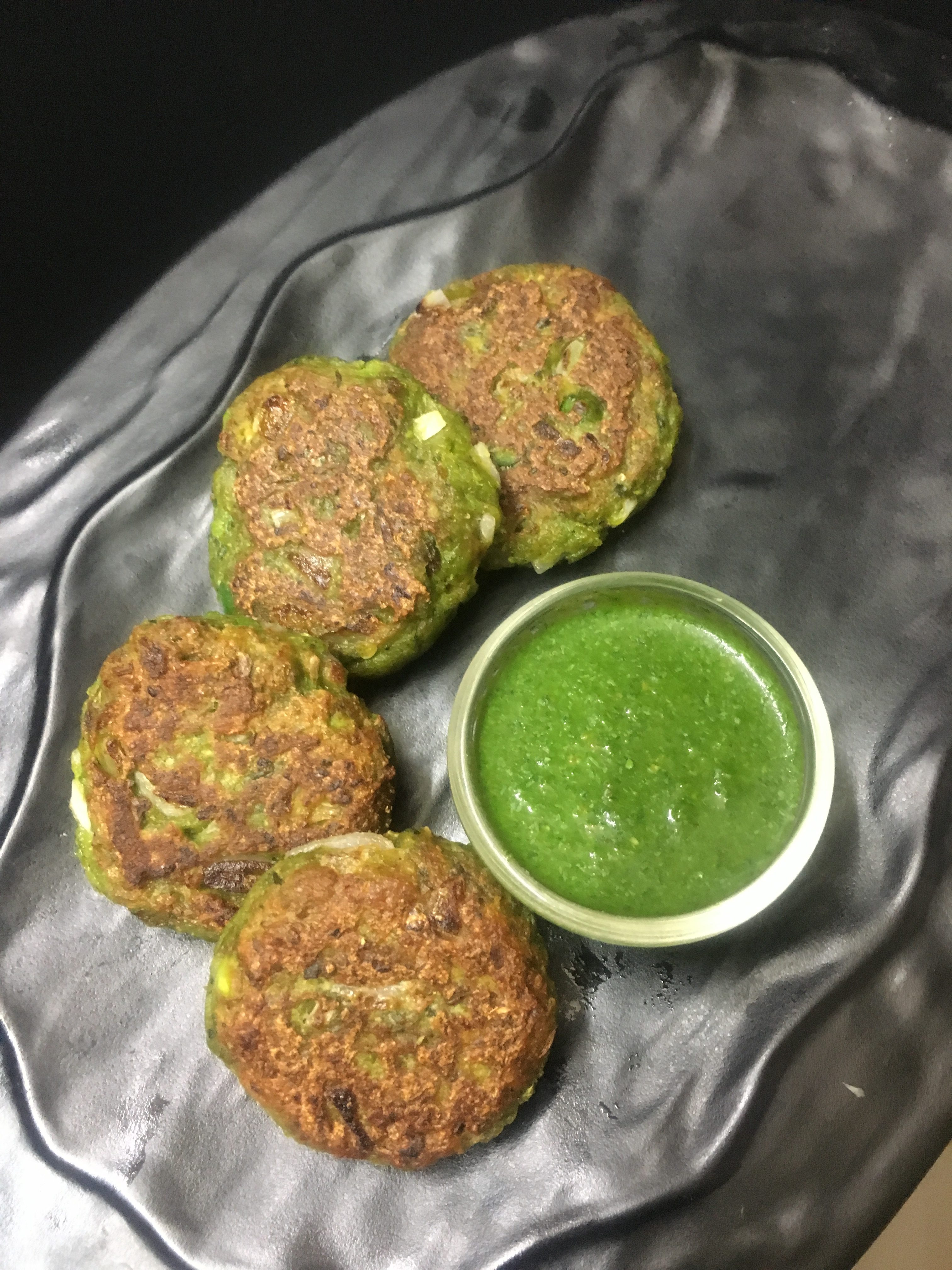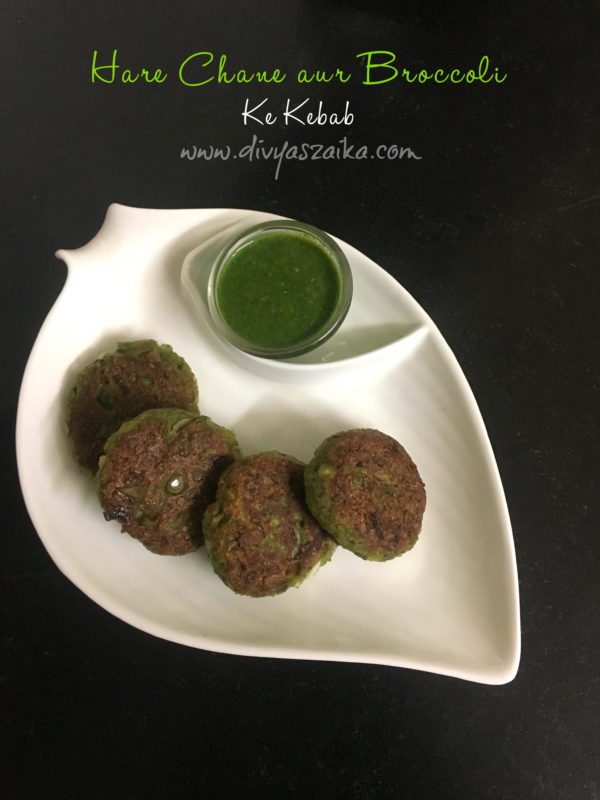 | | |
| --- | --- |
| | |
In a mixer blender, grind hare chane with green chilies and ginger. Grind it to a coarse consistency. Do not over blend it as we don't want a fine paste.

Boil water in a pan or kadhai and boil broccoli till it becomes tender and soft. Once done, keep it aside.

In a mixing bowl, take grinded hare chane to that add boiled broccoli. Mix it well. Since broccoli is now boiled, it will get mashed easily. Add chopped onions to it.

Add bread slices which I have soaked for few seconds in water. Squeeze the water and add bread slices to the mixing bowl. You can add bread crumbs instead of this.

Now add maida and mix it well. It should come together. In case the mixture is a little wet add more maida. You can adjust the mixture accordingly. We want a kebab or tikki kinda mixture.

Now add masalas and salt. Also add 1/4 teaspoon oil in the mixture. It will make the kebabs soft.

Now our mixture is ready. It should be of medium thick consistency so that we can make tikkis out of it.

Now roll round tikkis/kebabs and shallow fry them in a non-stick pan. Since it's non stick less oil will be needed.

Cook them from both the sides till it becomes golden brown in color. Serve hot with Coriander or mint chutney.
In case you don't find hare chane, you can use peas. It will not give the same taste but something is better than nothing, right?
You can add besan too if the mixture looks wet.
In order to avoid maida, you can add boiled and mashed potatoes.
In case you love Broccoli, you can always add more florets.