Eating fruits in form of fruit salad is a great way of eating them. It is quick to prepare, light for the stomach, easy to digest and very nutritious. A perfect snack to munch on. You can make it for your kitty parties or for a Sunday Brunch.
For this fruit salad, I have chosen fruits like : Kiwi, Red grapes, Mango, Melon and Watermelon. To give my fruit salad an appealing look, I have scooped melons and watermelons into small balls. It is a great way of making your kids eat fruits.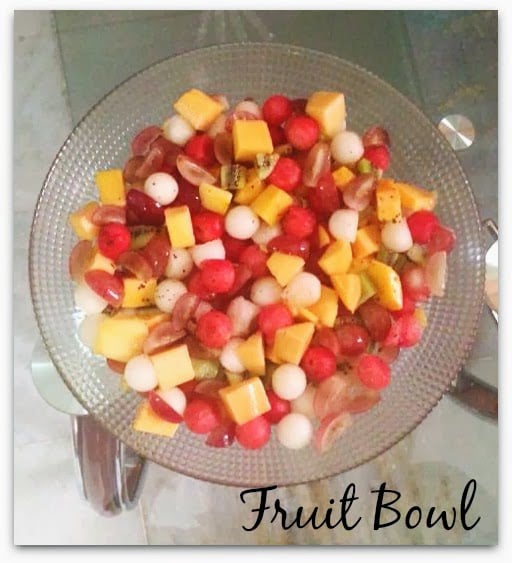 Few handy tips for making a good fruit salad :
1. Use fresh and ripe fruits.
2. Prefer to use fruits which are in season.
3. Fruits don't have a longer shelf life once peeled or chopped, so it is always better to consume them fresh.
4. If you want to make your fruit salad rich in taste, you can add roasted dry fruits of your choice; like walnuts or raisins. 
5. Cut fruits into equal size, it makes fruit salad appealing. ( I have cut fruits into cubes equal to the scoop of melon and watermelon)
6. Can use any fruit of your choice. 
7. Can add mint leaves for giving the cooling effect.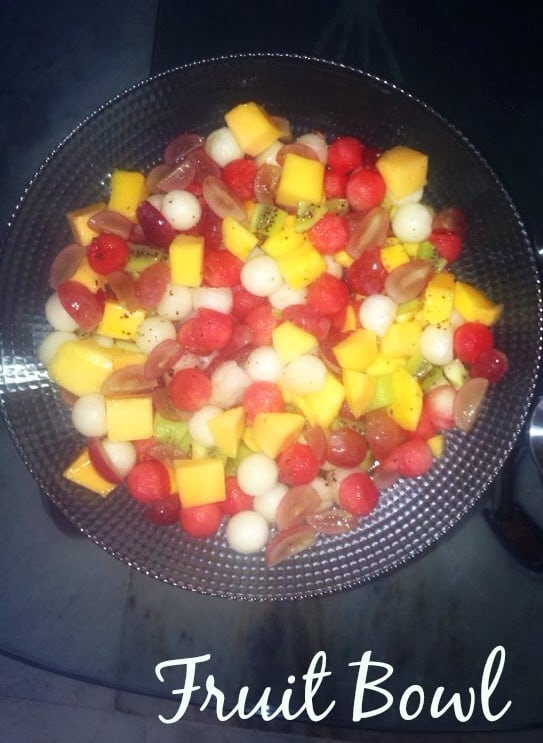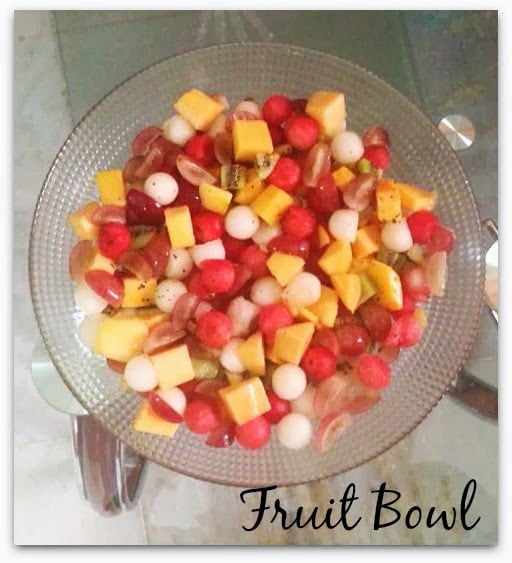 | | |
| --- | --- |
| | |
Wash fruits with water and keep them aside.

Peel mango, kiwi and cut them into cubes.

Cut red grapes into half.

Scoop out the melon and watermelon.

Put all the fruits in a large bowl. Toss them well.

Add seasoning according to your taste. You can skip it too.

Toss them well and serve. Fruit Bowl is ready !!!