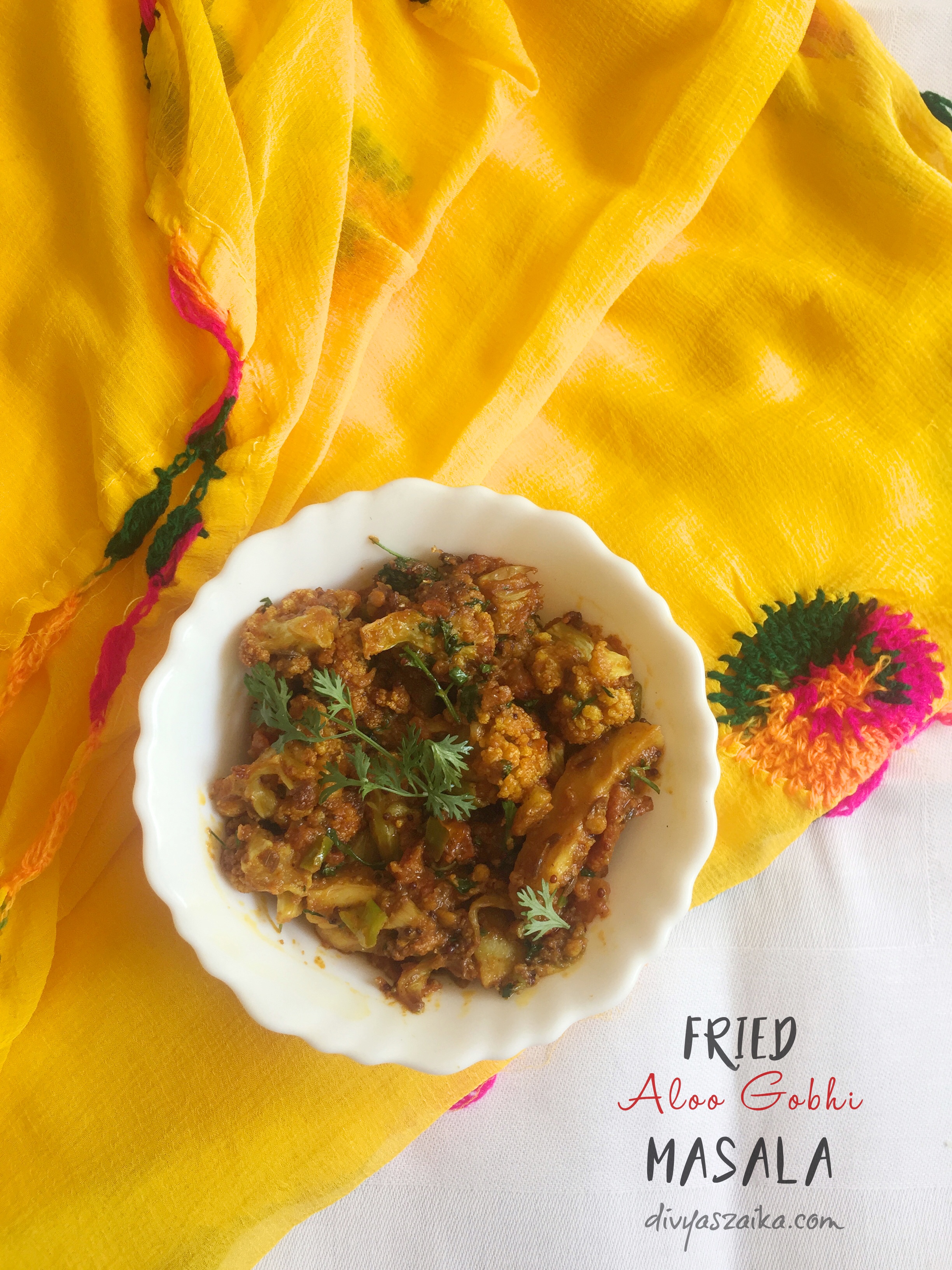 Fried Aloo Gobhi Masala is one recipe which my Dad and brother love the most. In fact, now my husband is a big fan of "fried aloo gobhi" too. It's a basic aloo gobhi recipe but with a twist of frying aloo and gobhi beforehand. Nothing fancy but it tastes different and yum. I have learned this recipe from my Mom.
Since it is fried you can take it while traveling by train too. The chances of getting it bad reduce down since we have fried the veggies beforehand. This recipe takes a bit of time compared to normal aloo gobhi recipe but it's worth the taste.
An easy-peasy recipe that can be made by anyone. Let's get started.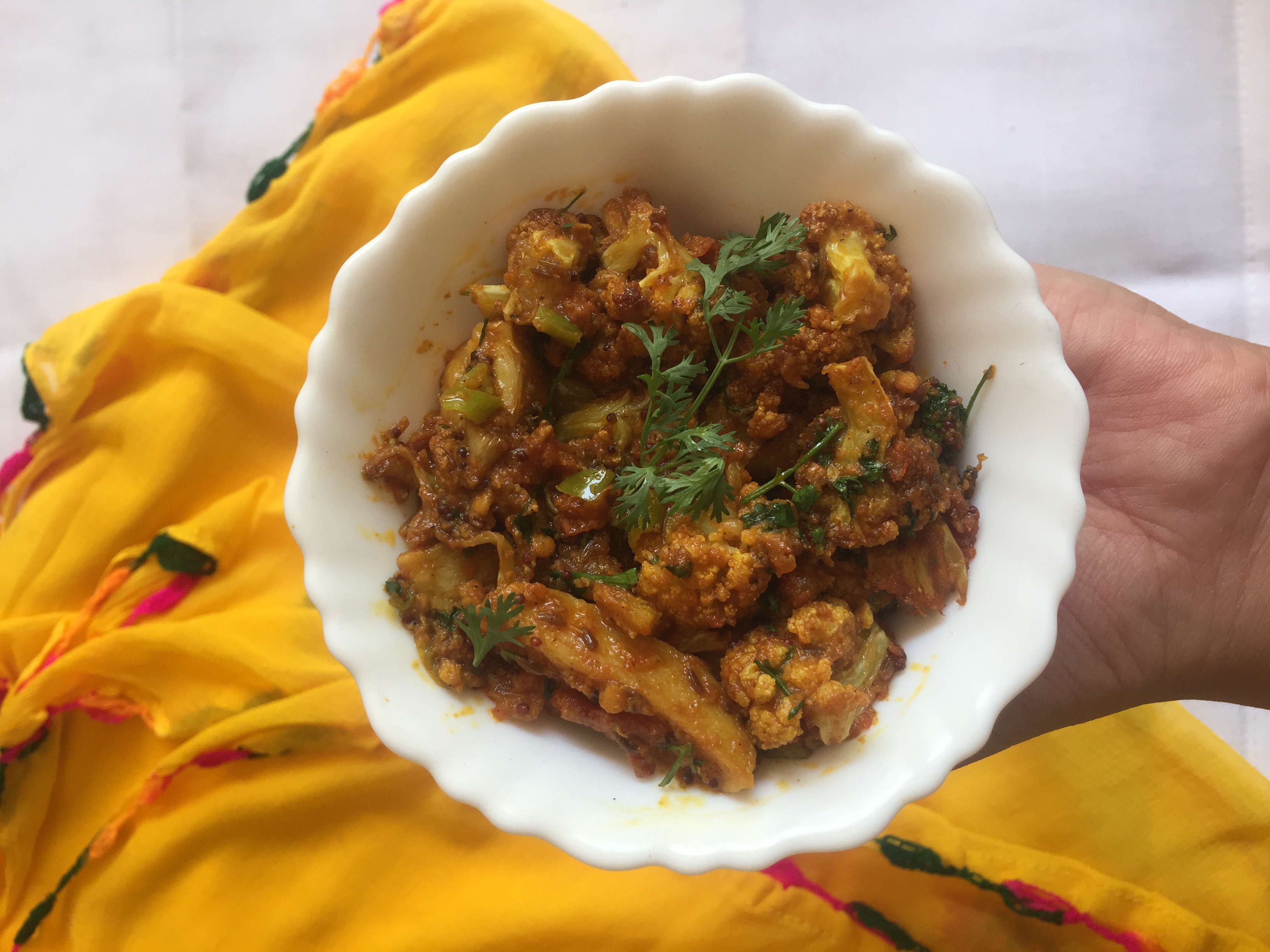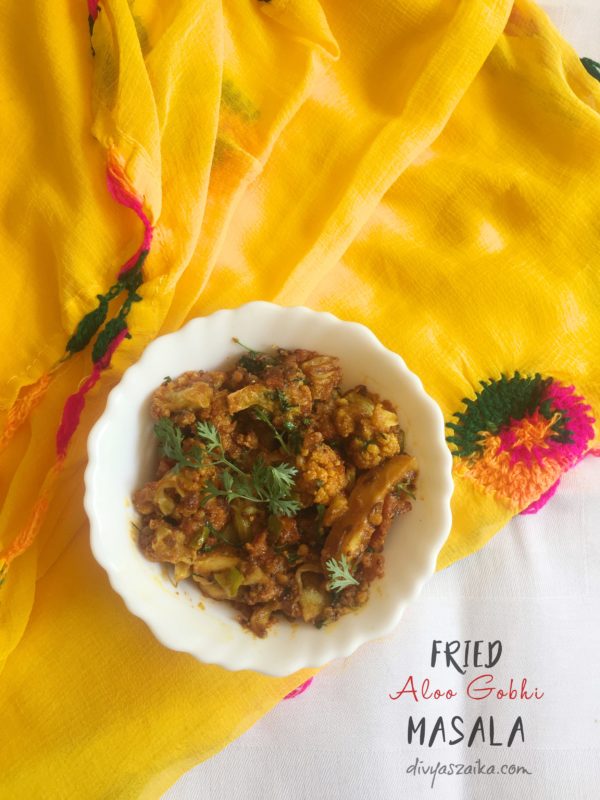 | | |
| --- | --- |
| | |
Peel and cut the potato in long slices. You can cut them as you like but I like them like this.

Take out cauliflower flowers and cut them into medium size if the cauliflower is large in size.

Heat oil in a kadhai and fry them individually in batches till golden brown. We just want to fry them till they get cooked a bit.

Take them out in tissue paper so that extra oil gets soaked. Do this for all the potatoes slices and cauliflower.

Now take out the extra oil from kadhai and just keep a teaspoon left for the gravy. You can use this oil for any other sabzi in future.

Heat 1 teaspoon of oil in a kadhai. Add hing, jeera, rai and green chillies.

Once these start crackling, add finely chopped tomatoes and keep cooking them in low flame.

Once tomatoes start releasing oil, add all the dry masala. Red chilli powder, haldi powder, coriander powder, garam masala and cook it well.

Masalas should get cooked properly with the tomatoes.

Once done, add the fried aloo and gobhi. Add salt to taste and keep cooking on a low flame for 2-3 more minutes.

Voila! Your sabzi is ready. Serve it with roti, dal and chawal. You can have it with parathas too. Also you can take this while travelling.