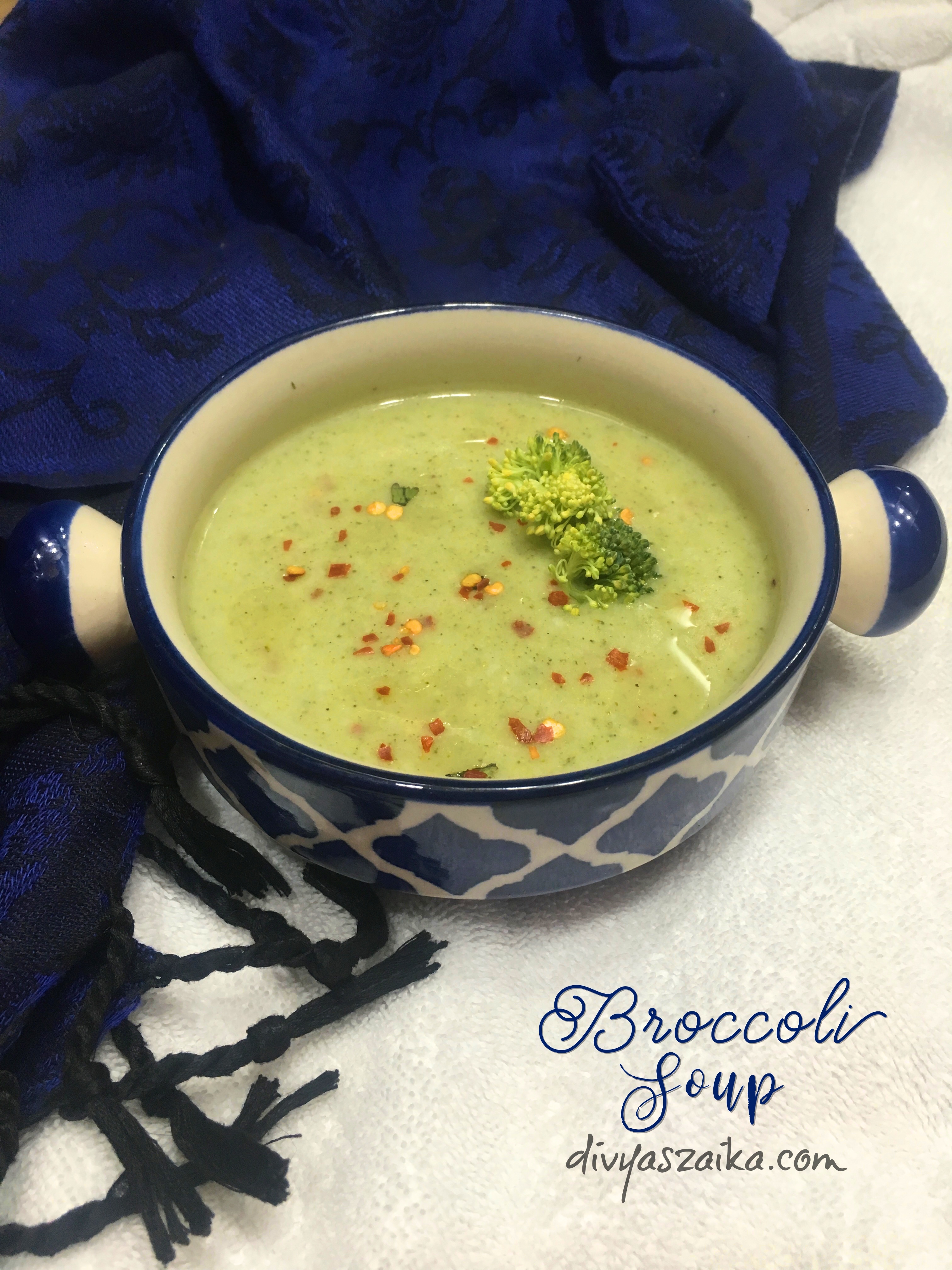 What's better than having a piping hot bowl of Broccoli soup and getting cozy inside the blanket, enjoying your favorite soup while watching Netflix. It's the perfect Winter treat for everyone, right? It's comfortable, gives instant energy and tastes yum.
I was not a very big fan of Broccoli but Ankit loves it and that's why I tried this recipe *honest confession*. To be honest this Broccoli soup is super yum. It's thick, it's yummy and such a treat to eyes. The color and the consistency is beautiful and is a perfect recipe to try this Winter.
Broccoli is known to be a healthy vegetable which is full of nutrients. For vegetarians, this is a good option as it is rich in Vitamin-C and has antioxidants. It helps in cancer prevention, keeps our cholesterol in check and is great for your heart health. Nowadays it is easily available in local sabzi market or you can buy it from any supermarket.
You can also try Broccoli Kebab, Meethi Kebab, Beetroot Tikki 
Let's get started.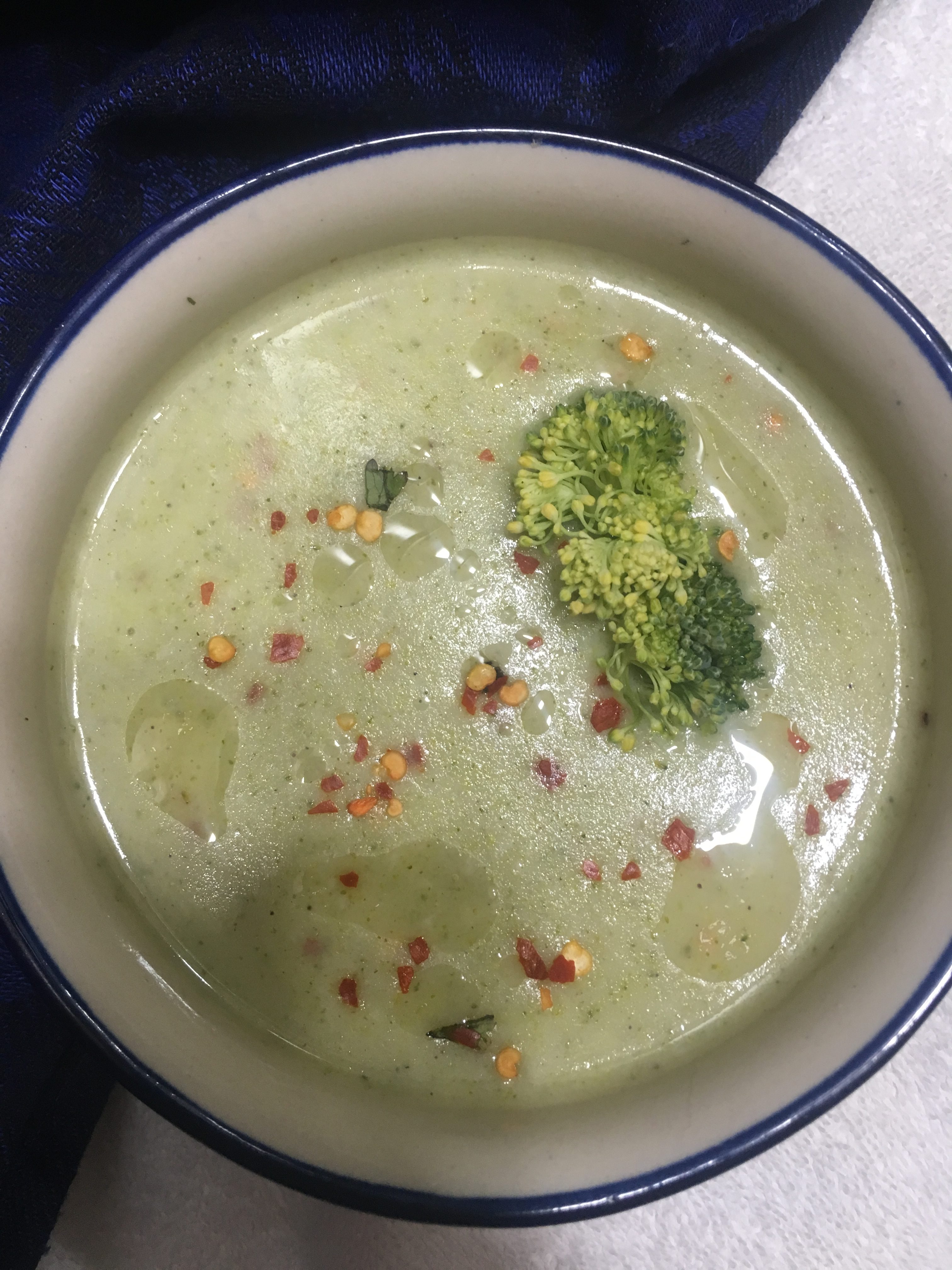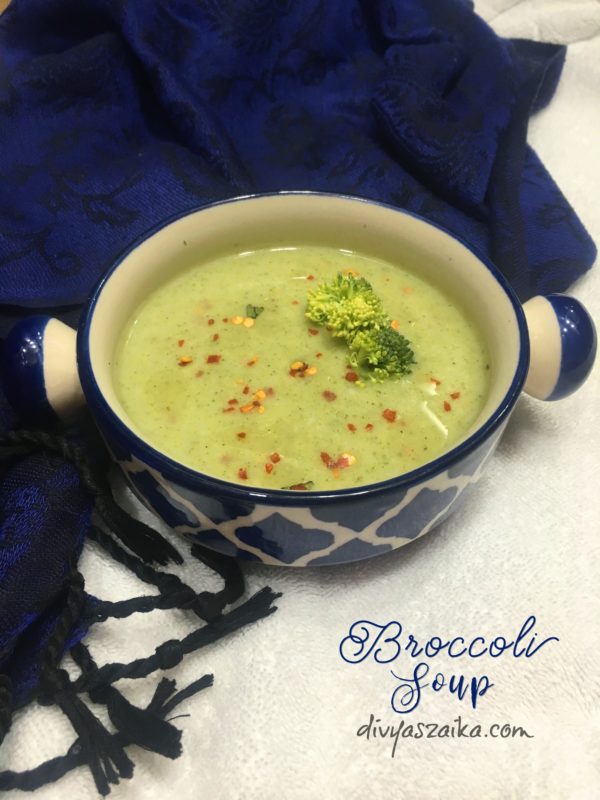 | | |
| --- | --- |
| | |
In a kadhai or a pan, take 1/2-1 cup water to this add diced onion and potato. Let them cook in the boiling water. We want the onion-potato to get mushy/cooked. Keep the gas on low flame.

In the same water, now add broccoli and cook it till it becomes tender and soft. You can add more water if you want. The idea is to get all the vegetables cooked. Keep it aside so that it cools down. Once cooled down, grind it using a hand blender and make a smooth puree of it. Keep it aside.

Now we will make the white sauce. In a deep bottomed pan or kadhai, add milk, cornflour and butter. Keep stirring till it becomes thick in consistency. Make sure to stir properly in order to avoid any lumps.

Add white sauce in the broccoli puree and mix it well. At this stage you can adjust the consistency. Add water if require and boil it again.

Add red chilli flakes, salt, black pepper powder and garlic infused oil. Mix everything well.

Before serving sprinkle red chilli flakes and drizzle a bit of garlic butter/oil.

Tada! Broccoli soup is ready to serve.
For making Garlic Oil - Heat 1 teaspoon of oil in a pan, to it add crushed garlic and sauté for 1-2 minutes. Take out the garlic and use the oil.