A sweet dish in a jiffy.
People like me who craves for sweet dish or desserts, this recipe is perfect for them. Sometimes when there is no chocolate in the refrigerator, when there is not a single piece of mithai at your home, you can make this amazing halwa in no time. Trust me this the fastest, easiest and yummiest halwa I have ever seen in Indian cooking.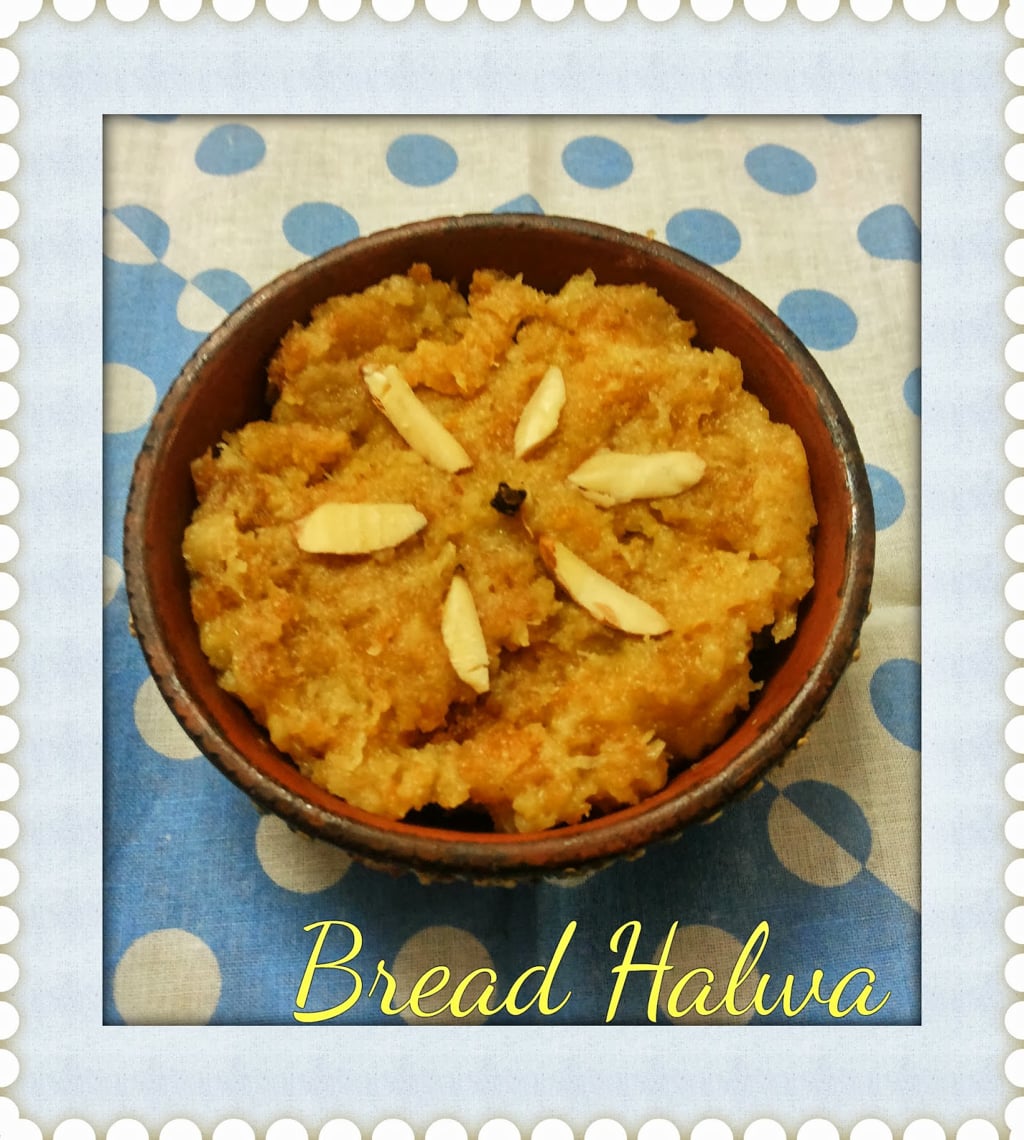 Take bread slices, roughly tear them in medium chunks with the help of your hands.

In a small pan or small kadhai, heat ghee.

Cook the bread pieces in ghee for about one minute or till it become light golden brown in color. Take out the bread pieces and keep them aside.

In the same kadhai, make sugar syrup by adding water and sugar. When the sugar gets melt, add the bread pieces.

Mix all together, so that bread will soak the sugar syrup and will become a little gooey.

At this stage add milk and cardamom powder. Mix all of them well.

Cook it for another minute and serve.

Garnish with chopped almonds.
Handy Notes
# You can more milk, depending on how thick or runny you want.
# To make it more rich in taste and flavor, add roasted almonds, cashew-nuts and saffron.
# If you have left-over sugar syrup of gulab jamun or any other sweet dish, you can use that too.