Bharva Bhindi is a classic preparation of okra or lady finger. Generally Bhindi is filled with loads and loads of spices to give it a richer flavor. In this recipe I have added sesame seeds and peanuts to give it a different taste and texture. You can serve it with roti or steamed rice. So let's start making slow cooked Bhindi with a twist.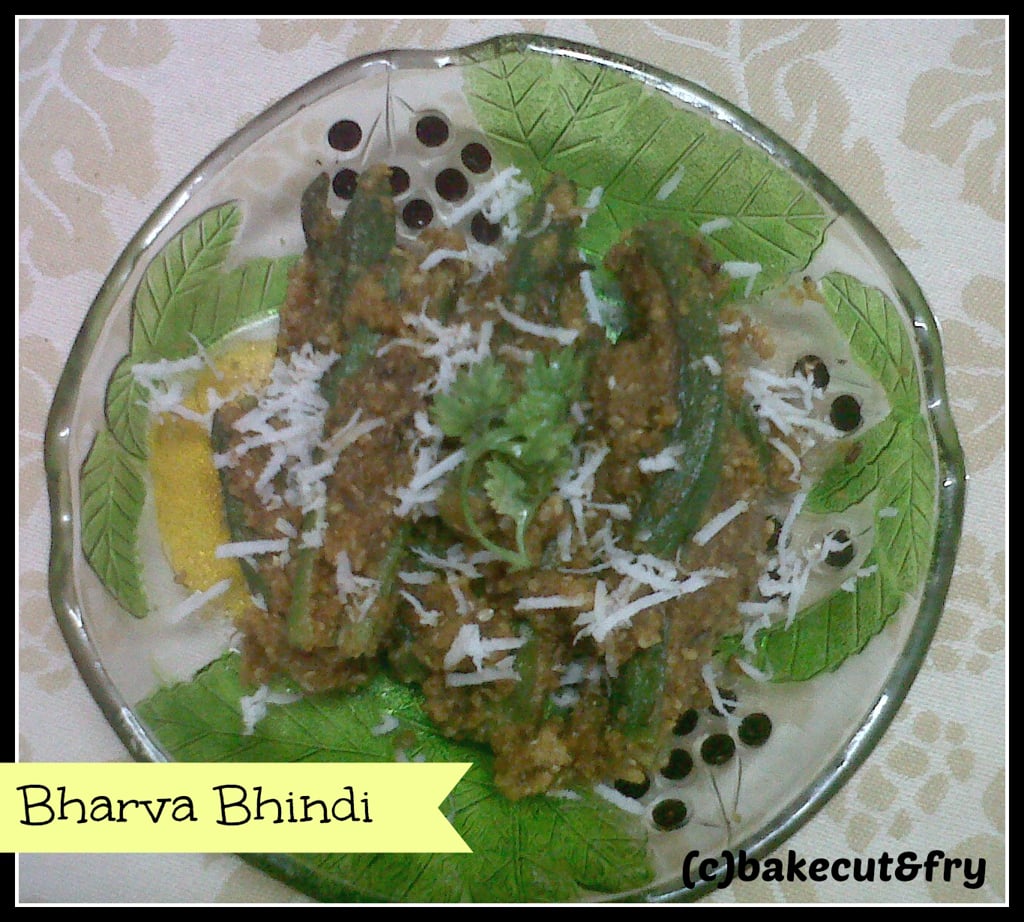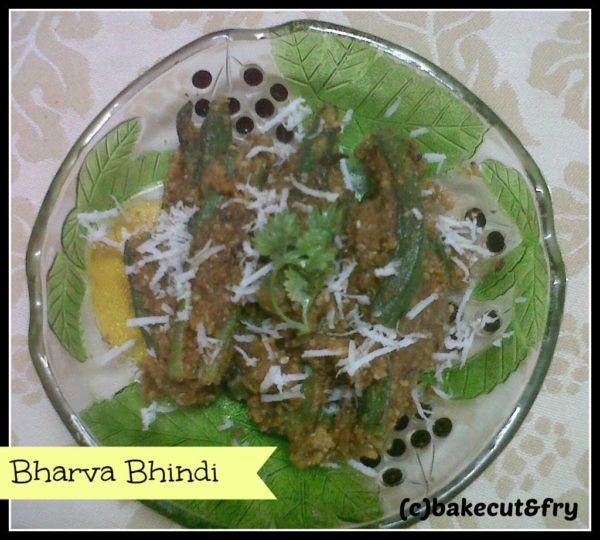 Combine all the ingredients for the filling in a mixer pot. Blend it to make a smooth-fine paste. Keep this aside.

Wash the lady fingers and dry them completely with a kitchen towel.

Split the lady fingers lengthwise in such a way that the ends don't separate and don't become into two halves.

Fill a small amount of the filling mixture into the slit portion of the lady finger. Once filled close the sides by bringing them together as shown below.

Heat oil in a pan or kadhai. Now add cumin seeds and stir.

Add the lady fingers and gently stir them.

Turn the heat to low flame and let it cook for a minute.

Now add salt and dry mango powder (I add 1-2 tsp of mango powder because I like it a little tangy) and mix well.

Cook the lady fingers on low flame till it become tender. You will see the color will change and the lady finger would have also shrunk in size; this indicates that it is cooked.

Sprinkle grated coconut and garnish with coriander leaves.

Serve it with roti or steamed rice.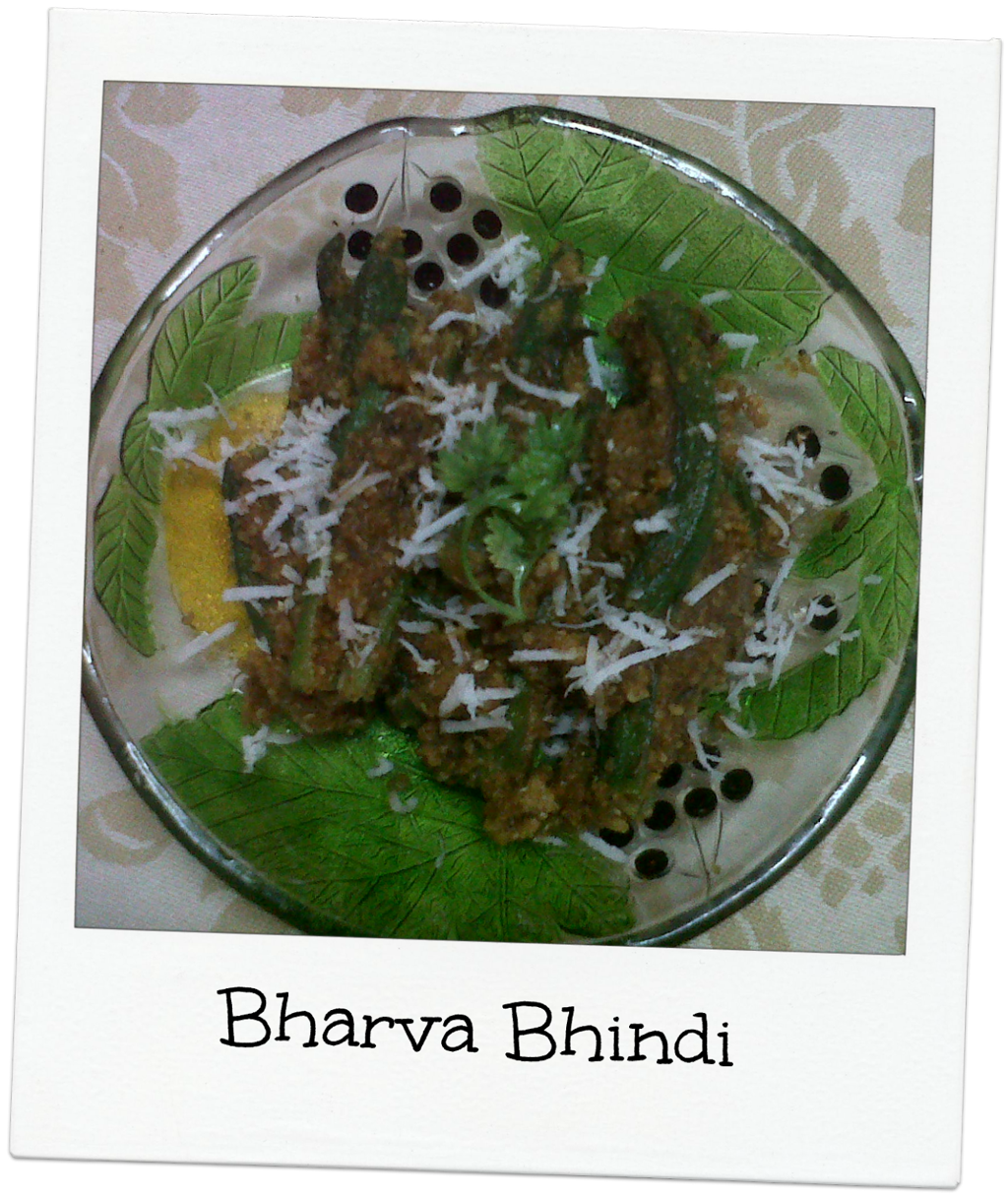 Happy Cooking!!!