Ready. Set. Detox!
Let's Kick-Start 2016 in a healthy manner. Beetroot-Carrot-Gooseberries have amazing nutrients which are essential for our body. These are excellent source of antioxidants, and works amazing for our body, skin and hair.
We can incorporate them in our daily diet either by having them in Salads or by having a glass full of juice and you are good to go. Its a very simple and an easy recipe. As Winter is here, these are easily available in the market.
You can easily make it and drink post work out or give it to your kids.
Lets get started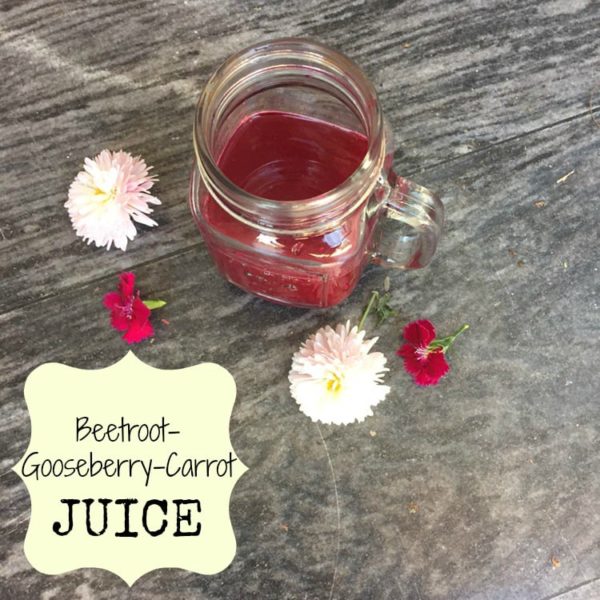 If you have a juicer at home then its the easiest thing you can make everyday to keep yourself fit and healthy. But if you don't have a Juicer like me, you still can make it in a Mixer but the process takes a bit extra time 😀

To make the process easy and I had the time, so I have grated them before putting in the mixer.

In a Bowl, grate beetroot. Oh the color looks gorgeous. Isn't it?

In the same bowl, grate ginger and carrot.

Lastly grate gooseberries. You can add more or less depending on your taste.

Put everything in the mixer pot with a little water. You can add water accordingly, so that it gets blended well.

Strain the juice using a sieve like below. You will get all the juice.

#QuickTip : You can keep the left over fibre and add to your atta dough and make yummy parathas 😉

Once done, add salt and black pepper powder.

Your healthy Beetroot-Gooseberry-Carrot juice is ready!
Stay Healthy! Stay Blessed!