Aamras needs no introduction. It is a popular Gujarati, Maharashtrian and Rajasthani delicacy. First thing which comes to my mind when I feel Summer is – Mango. These juicy, sweet, King-Of-Fruits needs no introduction !!! Everyone loves Mangoes. You will find different varieties of them available in the market. Alphonso, Badam, Lagda, Dasheri, Kesar, Amrapali, Chausa and so many.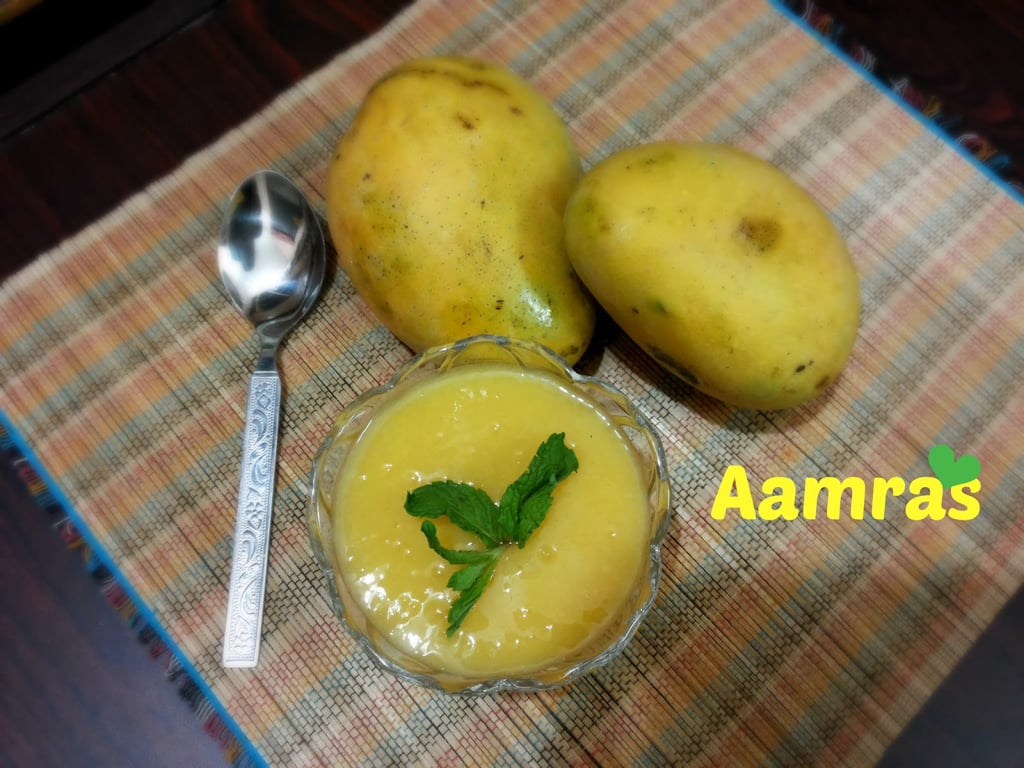 Literally Aamras means Mango Juice: Aam = Mango and Ras = Juice.
Traditionally Aamras is made from Alphonso mangoes as they are sweet, thick and luscious but here in Madhya Pradesh I dont find good Alphonsos, so I have used Badam Aam.
Aamras is generally of thick consistency and people love to eat it with Pooris or Rice. But I like it- just like that 🙂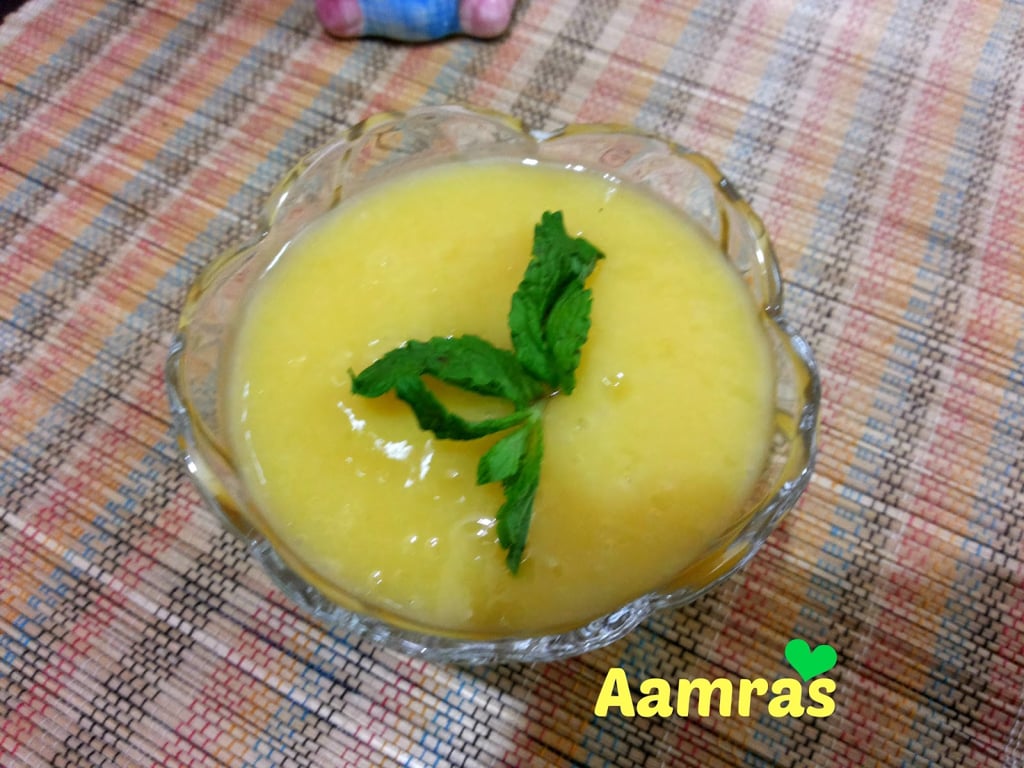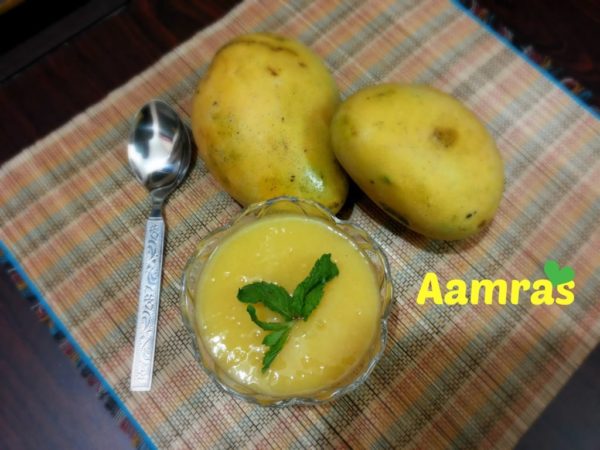 Wash the Mangoes. Peel them and roughly chop into cubes.

In a Blender, add the chopped mangoes and blend nicely.

Now you can add sugar ( If the Mangoes are sour ) Otherwise I like the sweetness of mangoes only.

Add Cardamom powder and saffron strands. I did not use it cause I like the natural color and fragrance of the mangoes.

I like to have Aamras generally thick, but if you want you can add little milk in the blender itself.

Pour into small bowls and refrigerate.
Notes
# Do not add too much of milk, otherwise it will become Mango Milk-shake which we don't want
# Add sugar according to your taste
#Add dry fruits if you want to make it more rich.
# I like to eat Aamras as dessert. But people like to eat it with Poori or Rice.
# Cardamom Powder and Saffron is optional, it gives a rich flavor to it.
# To make it more sinful, serve with a little grated chocolate or top with Vanilla Icecream