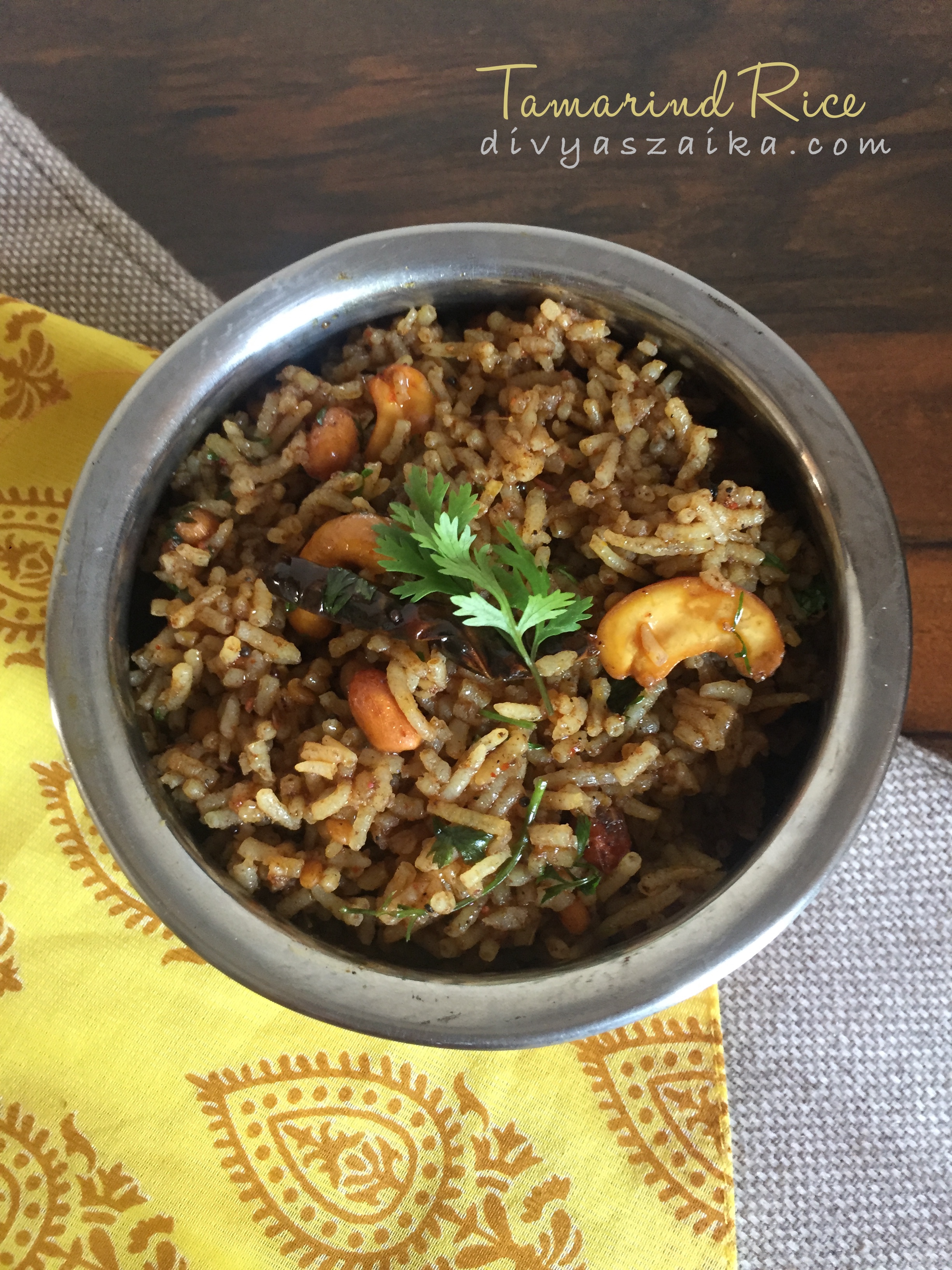 Puliyodarai, Pulihora, Puliyogare, Phulera or simply Tamarind Rice is a common rice preparation in the South Indian. Tamarind rice as the name suggests is made from Tamarind aka Imli and another important ingredient is gur/jaggery. This recipe might not be the actual recipe that South Indians make, but it's quite close to it. This might be a twisted version of the recipe. Don't get offended if this is not the "actual recipe". My mom makes amazing phulera, ah! Yum!
Recently, I asked my Maa to share this recipe of hers as I wanted to make it in my sasural. This recipe is not that popular in North India, but we used to eat it a lot in childhood as this recipe is used as a bhog during utsavs. Anyhow, don't get scared by the heaviness of its name. It's easy and quick to make and it's different from our usual Pulav recipe. If you want a pulav recipe, you can try these. Paneer Tikka Pulav, Tamatar Pulav, Gajar-Matar Pulav, Spicy Corn Pulav.
If you have leftover rice, you can easily make it within minutes. Just small preparation is needed and you are good to go. Tamarind rice has got all the flavors. It's spicy, it's tangy and it's sweet.
Let's get started and make some yummy tamarind rice.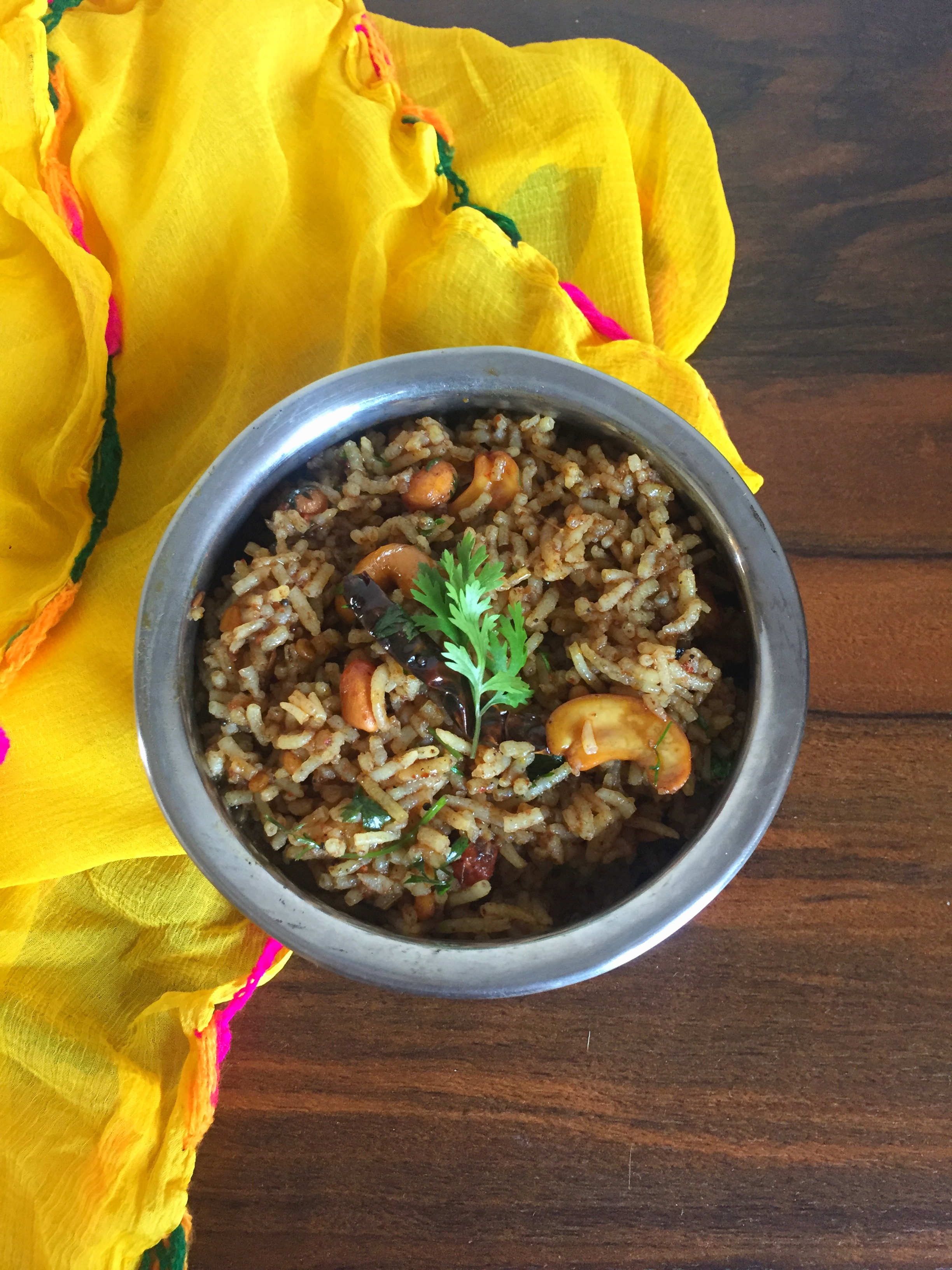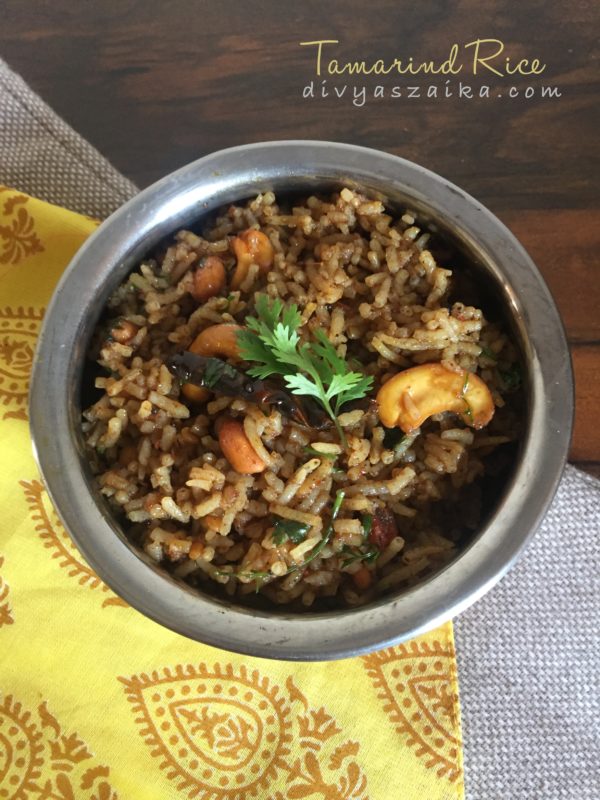 | | |
| --- | --- |
| | |