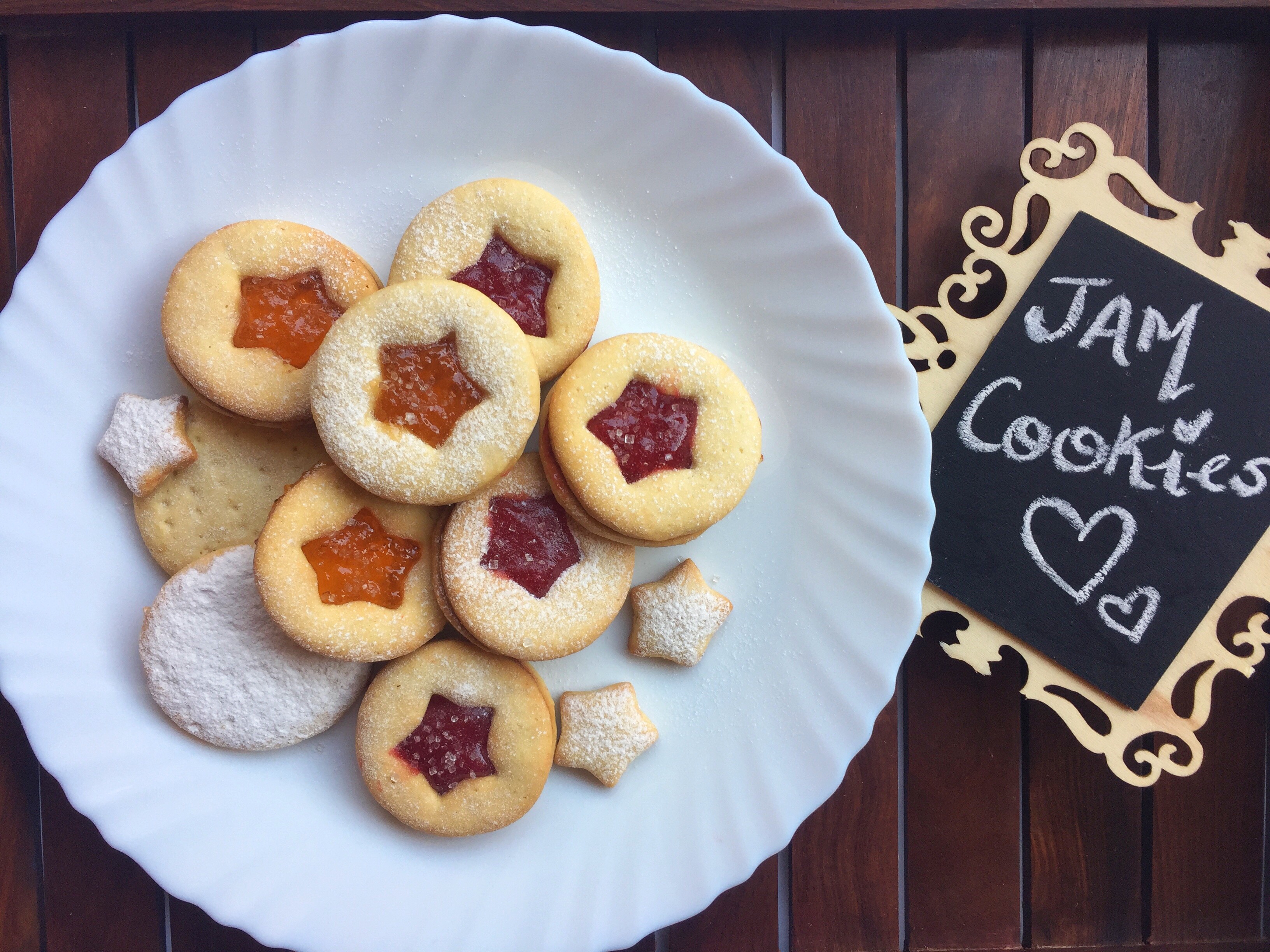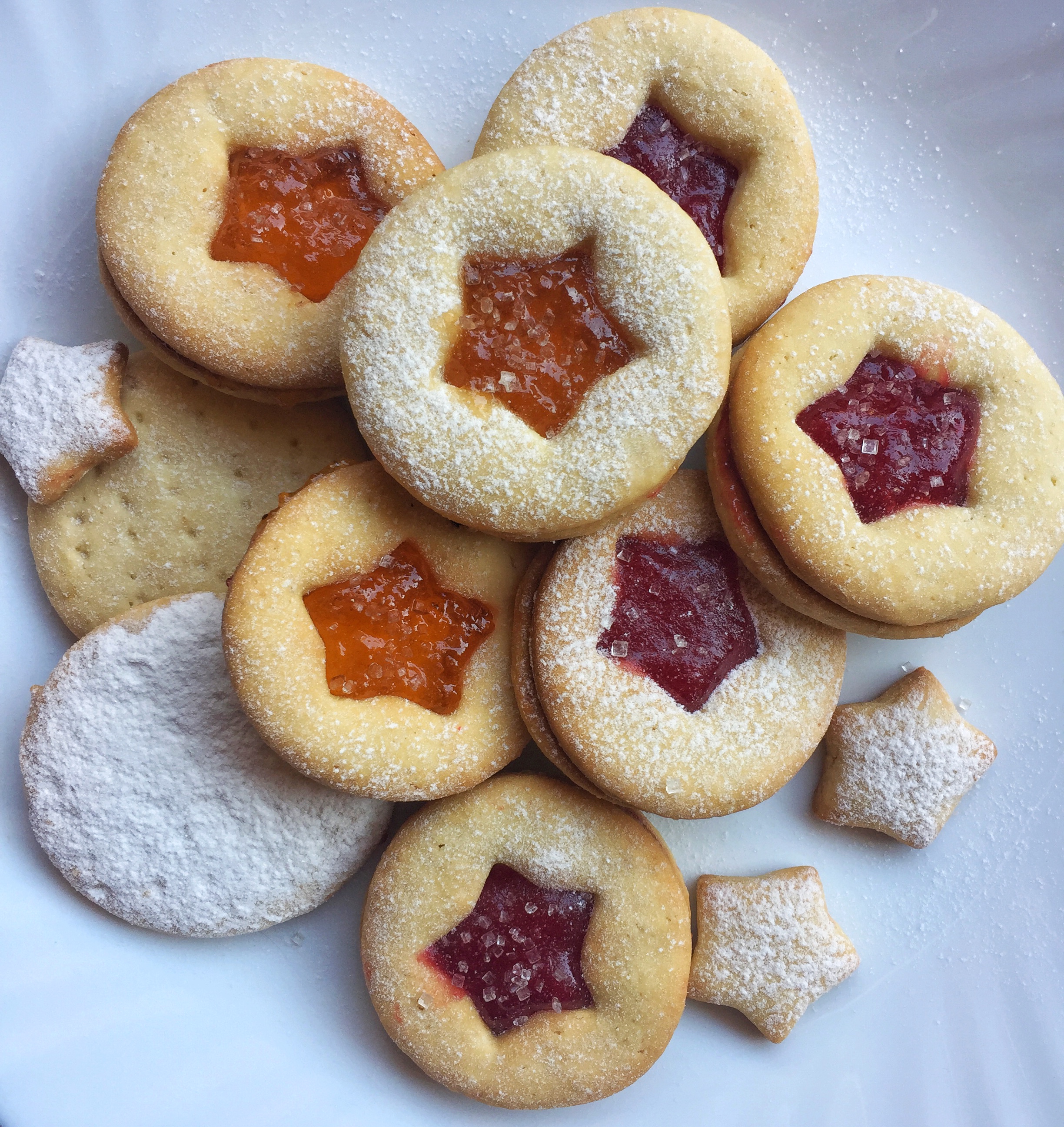 Being a hard-core F.R.I.E.N.D.S fan, the first thing which came to my mind while baking Jam Cookies was Monica's dialogue – What's the opposite of Man? – It's JAM. If you are an F.R.I.E.N.D.S fan, you surely remember this episode, comment below if you can relate to me on this.
Ever since I have started Baking, I always wanted to try Jam Cookies. Since Christmas is around the corner, I thought this would be the perfect time to bake, experiment and share the recipe with everyone. Many of us want to bake Eggless Cakes and Cookies, this recipe will sort all your queries.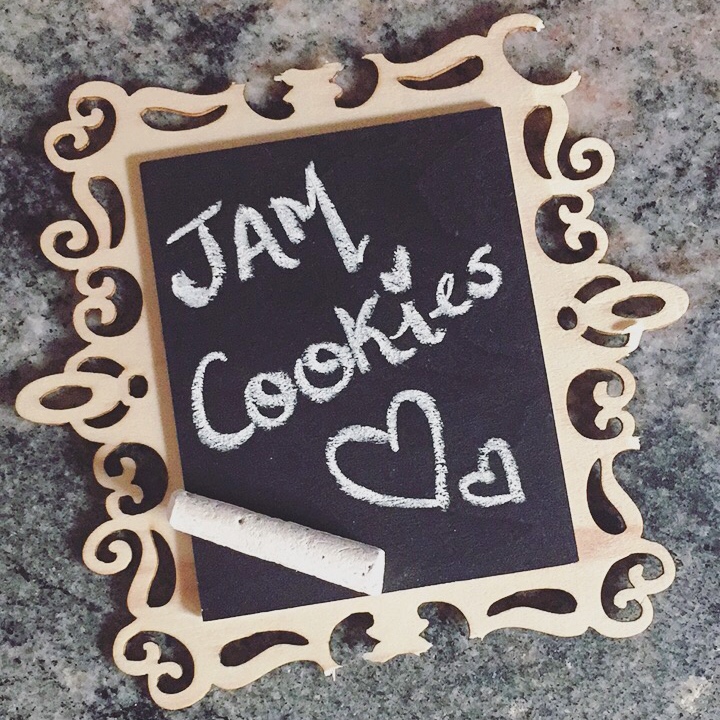 Perfect recipe to bake during this time of the year and treat your kids with the goodness of Jam. Crunchy from outside and has got a yummy Jam filling inside. You can take any Jam of your choice. I have taken two – Mixed Fruit Jam & Orange Marmalade.
Baking is all about perfect measurements, timing, and temperature. Let's Pout & Get Started! 😉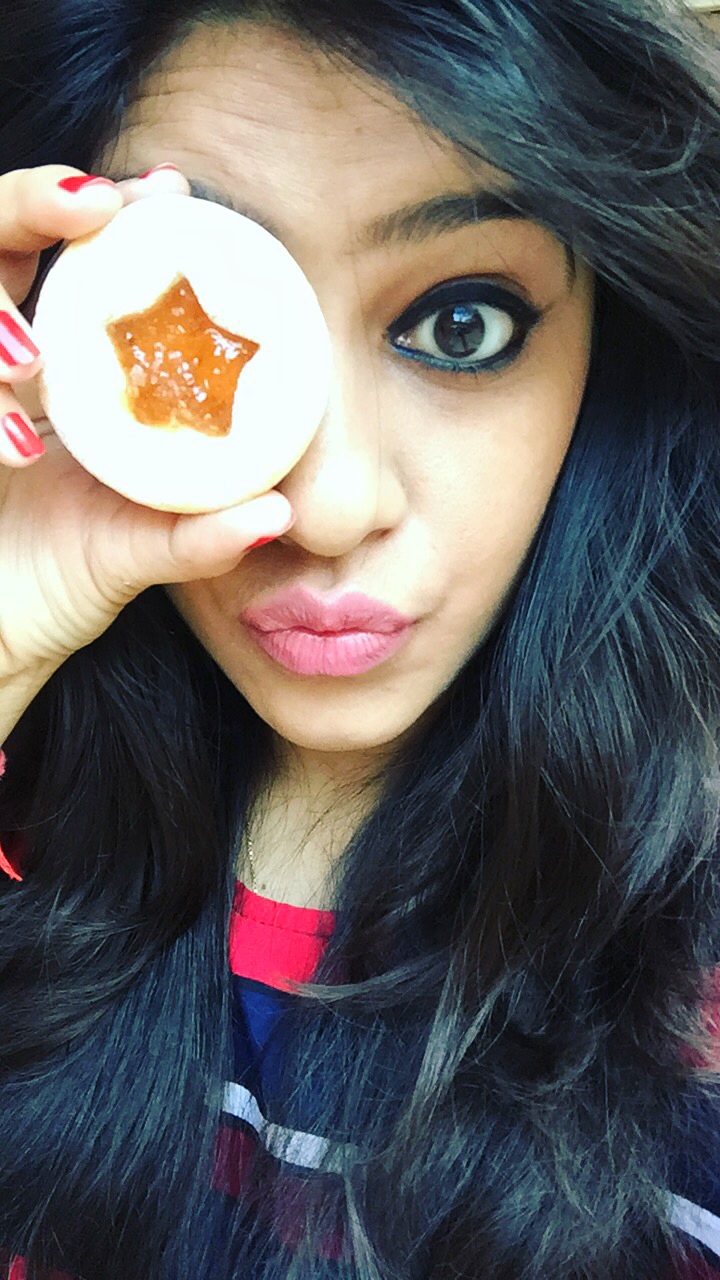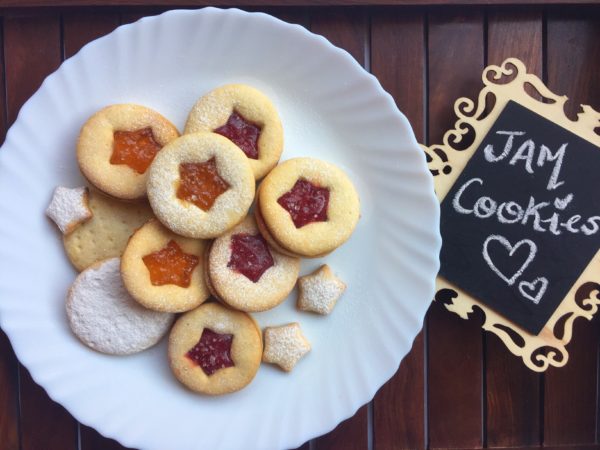 | | |
| --- | --- |
| | |
Leave the butter out on the counter till it is soft. Do not melt it. We need the butter soft, but not melted. The key is to use soft butter and not melted one.

In a deep mixing bowl, take the softened Butter and Powdered Sugar. Mix it using your hands like crumble. You can use double beater too.

Once both butter and sugar is mixed, add vanilla essence, baking powder, curd and Maida/All purpose flour. Combine everything together using your hands.

In order to make the dough, add milk as required. It should be medium tough dough and not a loose one.

Once the dough is prepared. Cover it using a cling foil and refrigerate it for half and hour.

After half an hour, remove the cling foil, divide the dough into two halves. Dust some maida on the kitchen platform and roll it evenly. You can use a plastic sheet for rolling the dough.

Cut round or any desired shape of your choice. Make at least 5-6 round cookies using a cookie cutter or any round cutter.

From the second part of the dough, roll the dough using a rolling pin and cut into round cutter and then cut from middle using a star shape or any smaller cutter of your choice. We are making a hole so that Jam can pops out.

Pre heat the Microwave at 200 degree for 5 minutes on convection mode.

Place the cookies in a baking dish or tray. Bake them in Microwave for about 15-20 minutes at 180 degree in Convection mode. After 15 minutes check if it's done. If not, you can put again for 1-2 more minutes.

Let the cookies cool down. Place the round cookies, apply a good amount of Jam and then place the star cut-out cookies on top. Gently press it so that Jam can ooze out.

Repeat the process with both flavour Jams.

Dust Icing sugar to give it a Christmas feel. You can sprinkle Sugar on top for that market Jam cookies effect.

This one is Mixed fruit Jam cookies.

These are the Orange Marmalade ones.

Easy & Fun Eggless Jam Cookies are ready to serve. Store them in an airtight container and serve them to your kids or guests.

Merry Christmas in advance.
You can try Chocolate Dipped Oreo Cookies, Choco-Chip Mini Muffins for Christmas too.
Measure ingredients before hand.
Add milk slowly, we want a medium-soft dough.
You can add any Jam of your choice. You can prepare your own Jam at home.
Every microwave has a different setting, check that beforehand.
Happy Holidays!
Have fun
Love